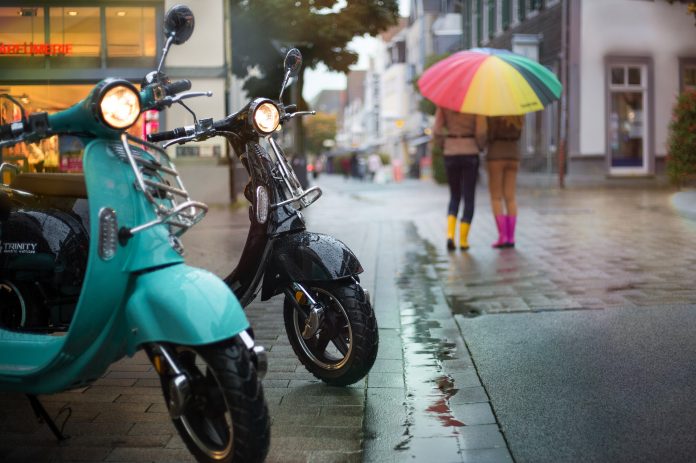 To most of the world, the future of the electric scooter seems like a very uncertain one. This is particularly true in some sense, as many believe that the E-scooter is a trend will sooner or later, pass.
However, many people argue about this idea, as E-scooters have introduced a way to get around, without harming the environment. Then again, even though this is true, there are also many controversies surrounding the fast-scale production of an adult electric scooter just like Electric Skateboards for teenagers, which is used for commuting around town or simply to get from point A to point B.
Needless to say, E-scooters are considered a very appealing means of transportation. It has only been around for a few years and has accumulated revenue for major E-scooter sharing companies, like Lime, Bird, and Spin. Recently, even Uber managed to take a piece of the pie and their created very own E-scooter commuting brand, popularly known as Jump.
What many of these E-scooter sharing companies have in common, is that they had the same idea in mind, which was to get people from point A to B, without them having to use a car or another means of transportation to travel short distances. The problem many people also faced, was not being able to find a convenient way to get from their homes, work or any other destination, to their public transport, which is just one problem E-scooters have managed to solve for people living in cities.
Other than that, we can't say that anyone that makes use of E-scooter sharing, complains about not sitting traffic. To add to the benefits, the fact that E-scooters are considered eco-friendly is also an appealing reason why people, especially the new generation, are so attracted to the idea of using it as a means of transportation.
The Controversy: E-Scooter Sharing VS Owning an E-Scooter
Thinking about the future of E-scooters, a lot of people will gravitate towards the idea that it's eco-friendlier and the very reason why it is preferred over any other means of transportation. Apart from that very essential and particular reason, people also prefer E-scooters, because it serves as a convenient means of transportation and allows people to travel to where they want to go, faster.
E-scooters are also very compact. A great number of them, are also foldable, which adds to the convenience of taking your E-scooter with you, wherever you may go. You can even carry it with you on public transportation like a bus or a train, to a store or even to your office. Considering just how much convenience it provides, it has made people's lives, especially their daily routine, a lot easier. The fact that it is also cost-effective is the icing on the cake.
A Good Side and A Bad Side
There is a difference between owning your own electric scooter and hiring one every single day to commute from point A to point B. The problem with electric scooter sharing is that it may be doing more harm than good for the environment.
Even though electric scooters are an eco-friendlier option, compared to cars, buses, trains, and more, it is also unsustainable because it is currently being manufactured every two to three months. This is due to companies, like Lime and Bird, that continue to produce E-scooters, as it only lasts a few months before it breaks and needs to be thrown away. The E-scooters get so over-used, that it needs to be replaced every few months, causing the over-production of electric scooters, which is in addition, is causing more harm than good. E-scooter sharing is thus, not sustainable for the future.
However, owning your own E-scooter is a completely different ball game. Since electric scooters that get designed particularly for one person, lasts years to over a decade, which serves as a much better solution going forward.
The Future of E-Scooters
Even though E-scooter sharing isn't sustainable, there's no telling whether people will continue using this service, which is provided by start-up companies throughout the U.S. However, the electric scooter has become an extremely popular means of transportation and electric scooter for sale has spiked in recent year.
Does it reduce the usage of vehicles on the road?
Yes, of course.
Does it reduce traffic in cities?
Car traffic? Yes, but what if the majority of cars get replaced with E-scooters? What are the chances of it not causing complete chaos?
Ever since the U.S. came up with the trend of electric scooters, Asian countries have also taken note, especially because of the size of their populations, which is ever-growing, requiring them to come up with a solution for traffic situations in cities. However, China chose to shift towards electric bicycles that are powered by lead-acid batteries, replacing both E-scooters and motorcycles. The electric bike was an idea derived from the electric scooter.
Now, just like everything else, a product was designed and eventually, evolved into something better. Already, some parts of the world are choosing to ride electric bikes over electric scooters.
Keeping this in mind, due to the high demand for electric scooters in the Eastern part of the world, such as Asia, motorcycle and vehicle manufacturers have also reduced the price for motorcycles and cars.
Looking at all these factors, from sustainability issues of electric scooters to the evolution from electric scooters being replaced with electric bikes and the fact that manufacturing companies are significantly reducing the prices of motorcycles and motor vehicles, the future of electric scooters, remain uncertain.
Anything can happen at any time. In a few years, there may be another genius group of individuals that come up with something new or even more sustainable than electric-powered transportation. That is the beauty of technology.
Considering the constant mass production of electric-powered transport, however, most believe that it won't make it very far into the future.
Owning individual electric scooters, however, will always be an option for individuals and could sustain the trend for longer, hopefully turning it into a permanent means of transport. Considering the positive aspects of owning an E-scooter, it surely looks as though it is meant to stay and thrive passed traffic.