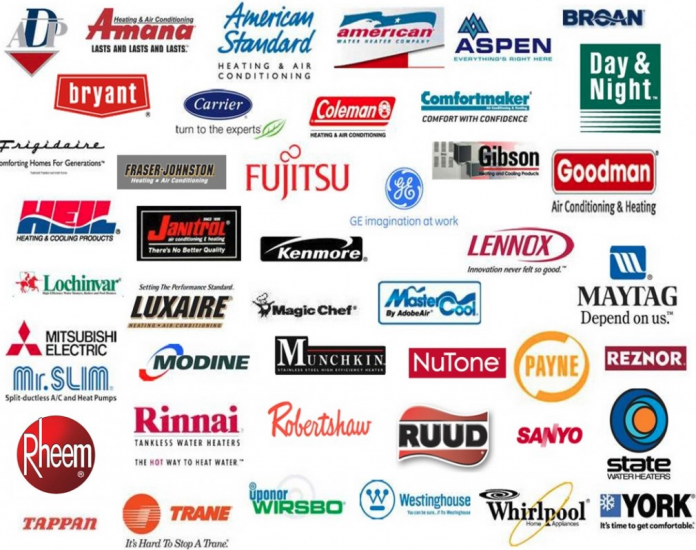 It isn't easy to choose an air conditioner because the comfort of years depends on it. It's a huge investment because it can increase or decrease your comfort and your home's value. Also, you have to see the budget, cost per unit, size, quality, and other factors. So here is the list of some best HVAC brands which can surely be suitable for you if you want money,size, and quality friendly air conditioner. Or you can also check best HVACCompany San Diego for best HVAC Service.
Trane
Trane is the best brand to buy if you don't belong to a hot area because it has price and quality efficiency. It has to be surprised to know that Trane not only HVAC brand but also manufactures other home-use products. Trane produces its compressors and Spin Fine coils, so it has unique HVAC designs.
Nine different categories of air conditioners available, which differ in capacity; you have to need to hire an expert to choose the right size according to your need from these types. One of the best features is TrueComfort, which maintains humidity even at a lower speed; otherwise, the air conditioner shuts off to minimize other brands' moisture. A Long-Lasting guarantee is also a key point to consider in Trane.
Amana
Amana is the best HVAC brand, which is producing systems since 1934, and the brand has assured the quality and reliability of products. Amana brand is best for hot climate due to its high SEER rate and low cost per unit. Eight different types include that assures high capacity and quality.
The best features ComfortNet Technology System has the function to lower the energy, and it operates automatically to adjust energy. Another feature is Copeland High-Efficiency Scroll Compressor that increases the energy to a high level. Ten years of guarantee also available, and the compressor has a long-lasting ability to work efficiently.
Carrier
The foundation of the Carrier laid down into 1912, and they argued that they have the "best modern air conditioner." Due to the oldest company and production of the best and reliable products, Carrier has efficient and high-quality HVAC systems. As Carrier has a bit expensive, therefore, they require installers to install the systems properly.
Carrier SEER rating starts from 14 right up, and then it gradually increases to SEER 21. All expect regarding performance, quality, and efficiency considered Carrier the best HVAC brand, but it has no warranty for more than five years; however, parts have the warranty upto ten years.
Lennox
Lennox was founded in 1895, and it has the best AC systems, including all price ranges. The range starts from 14 SEER, and it increases to 26 SEER. Lennox is the best choice for those who want high-efficiency and cost-effective AC units. A user of Lennox can save utility bills upto maximum value.
Although Lennox systems are highly expensive, still it saves cost regarding bills. Lennox systems have mostly lower warranties, so to choose a system that has ten years warranty is the best practice. For all these reasons, Lennox systems are best and worth-while to invest in it.
Rheem
Rheem is the best HVAC brand, especially in cold climates, and it was founded in 1970. The systems of Rheem are cost and quality efficient. Rheem systems have middle price ranges, but it doesn't have installers that can create future problems. Rheem provides three types of air conditioners.
Rheem's advanced features are the Comfort Control System that has comfort assurance, and EcoNet enabled systems. Prices of systems are increased with SEER ratings. Rheem brands are the most efficient and less pricy systems, and as well as it has a low running cost; therefore, they are mainly used in cold regions.
American Standard
American standards have high-quality AC units, and it comes in Platinum, Silver, and Gold. They are highly efficient based on cooling, comfort, cost per unit, and price. Systems have variable speed operation so that speed can be adjustable according to the requirement and climate.
American Standard systems start from 14 SEER ratings and exceed 22 SEER; therefore, these are best to save electricity bills. Aero Quit II systems are advanced features in American Standard brands. They are designed to overcome the harsh conditions. As concerned with the warranty, it has 10-12 years compressor guarantee and ten years parts guarantee; therefore, it is the best HVAC systems suitable for every climate.