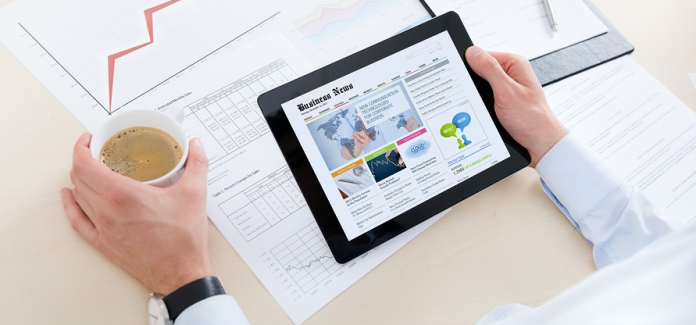 Some marketing departments make foolish mistakes of assuming that press releases are an obsolete tool for marketing purposes. But that is not the case. They are indeed very much in demand and still play a vital role in the industry. With the dawn of search engine optimization, initially, press releases were considered as the number one source for improving the ranks of a website on search engines.
To boost your business through press release distribution click here.
Recently, Google claimed that press releases with backlinks are not desirable and is generally a bad practice to contain many of them in a 500-word press release. Despite Google's forewarning, many website gurus still utilize this technique for SEO press releases and swear by them. The purpose of this article is to explore how to use press releases for SEO and whether this strategy is still applicable or not.
Pre-Requisites of Press Release Writing
Before writing and distributing a press release, it is best to answer some questions by yourself. This way the need to publish a press release is identified and is catered accordingly.
There are also many newbies who want to know about how to write amazing blog post fast? How to Write quality content and want many SEO Tips. Rich SEO Guy shares his personal experiences on his youtube channel and on other social networks as he is one of the best SEO Expert.
1)Will people outside your organization take genuine interest in the news?
This is one of the most basic questions that a person writing and distributing a press release should answer for themselves. A news item which may seem important within the organization, will not be necessarily important for people outside the organization. If in any case, the answer is no to this question, DO NOT write it under any circumstance.  It is just a waste of time and will do more harm than good.
2)Will this distributed news add value to the organization?
This is a pretty straightforward question. There is no need to inform people about something, which will not benefit the organization directly or indirectly.
3)Are press releases the best tool to share the information in question?
Press releases are a formal piece of writing. Today, there are multiple options available for an organization to share their news with the world such as blogs, articles, social media posts, and many others. Press releases are written and distributed for the media industry specifically. After identifying this kind of need, an organization should opt for writing a press release.
Visit here to know all the benefits your business can get from press release marketing.
In the scenario that the answer to any of these questions is no, marketing departments need to earnestly reconsider the need to distribute a press release.
If the marketing department has a satisfactory answer for the questions above, focus on writing and distributing a press release which lets them kill two birds with one stone i.e. distribute news and improve SEO at the same time. 
SEO Value
The ultimate goal of an organization, when distributing a press release, is to reach the top of the search engines organically. But it does not happen on its own and requires intervening from experts. Through these strategies, press releases add an indirect value to the SEO of an organization's website.
Indirect Value
A well written and attention-grabbing press release can pique the interest of a media personality. Such press releases can be retweeted, shared, or endorsed by prominent journalists. Utilizing this strategy can redirect strategy to your webpage and give a boost to your sales. Here the question arises about the role of SEO in such a press release.
Whenever a press release is picked up by any of the journalists or media personalities, backlinks are generated. These backlinks go a long way in terms of optimizing a website.
Since your news becomes the talk of the town through these media personalities, there is a high chance many other relevant web personalities will go through your press release. It will further create good quality backlinks for your website and generate more and more traffic.
Apart from increased traffic, brand visibility is optimized through it. Thousands of relevant viewers go through the content which increases brand awareness and potential customers.
Role of Keywords in SEO
Keywords are the backbone to SEO. Through proper usage of keywords in a press release, SEO can improve drastically. Furthermore, it makes the process of SEO easier as well. While selecting a keyword, pick the one which is relevant and is likely to be used by potential audience when performing a search. By placing one keyword appropriately throughout the press release, a strong boost is provided.
Experts are of the opinion that an SEO optimized press release has the selected keyword in the headline, anchor link, and the first paragraph. It is repeatedly advised to not use multiple keywords in the same press release. This reduces the credibility of the press release in the eyes of Google.
Remember the following basic things when picking a keyword for a press release:
a) Think of yourself as the audience. Ponder over the words you will mainly use when making relevant searches. Look at it from different perspectives, ask a few colleagues, and then pick the keyword.
b) There are very effective tools present online which help with keyword search. Some of them are Semrush, Ubersuggest, and ahref. These websites inform about the search density of a keyword. Taking their help can ease out the process of selecting the best keyword.
Direct Value
Sometimes, a press release is written so eloquently that it reaches the top of the search engine pages without any hassle. In such cases, press releases do not require any other technique to improve SEO and automatically attract relevant readers. This increases the website traffic on its own. from such press releases and are made viral. Brand awareness skyrockets as well. As dreamy and perfect as it sounds, sadly, that is rarely the case.
Final Words
Everyone knows that content is king when it comes to the world of digital marketing. Press releases are a good source for search engine optimization of a website. But it should be done very carefully as sometimes it may backfire when done incorrectly. Marketing departments must remember that by sharing a reasonable number of press releases with the world, SEO will enhance. But if too many press releases are shared with no important news, the organization will lose its credibility along with any chance to improve SEO.