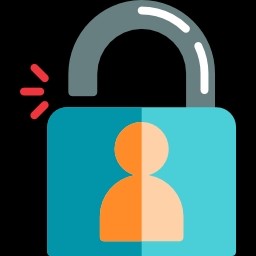 In the technical society to stay updated you are using so many social app in your smartphone. If you are using social media then i am sure you know what is telegram? Telegram is such a beautiful messaging app. It is a cloud based app. Telegram gives end to end encrypted messages service which does not monitor your chatting. Telegram is a platform to exchange your feelings through texts, videos, audio, files, documents, location etc. You know the features of telegram. Telegram gives you opportunity to stay engaged with your friends, classmates, colleagues and family members. It decrease the distance. Let's start our topic what is telegram? Telegram was launched before five years ago. It was introduced in August 2013 by the brother Nicholai and Pavel Durov. In October 2013 telegram had 100000 active users in daily basis. Then it declared 35 million active users monthly after 1 years. It covers 15 million daily active users. In 2014 telegram had 50 million active users and 1 billion daily messages. Every year it reached to another step of success. People loved to use telegram as their favourite messaging app. Recently on March 2019 Pavel Durov claimed that 3 million new users joined telegram in last 24 hours. It is really surprising.  
Why you will choose telegram?
Telegram is famous and popular app in social media. People are using this and recommend it for their fellow. It is because of telegram best features. Telegram is updating its features time to time. So there are so many attractive features are available in telegram. You should know all of these. Before signing in to telegram people try to know its uniqueness and different ways of representation. They need something new in the app. So here is the reason for you why you should choose telegram.
1.Privacy 
Telegram is secure and safe to keep chatting. It has end to end encrypted messages service. So you can chat privately that third party cannot get it.
2.Secret Chat
In the telegram there is a new and fresh option secret chat. This facility is not available in others social app.
3.Groups
Group is one of the interesting features of telegram. In a telegram group upto 200000 people can connect with each other. It is a big offer for users.
4.Channel 
Telegram Channels is the most unique feature on telegram. This is not available in others social app. Channel is a replacement of old broadcast system. Here you can connect as a recipient.
5.Voice call
In the last of March 2015 telegram introduced its new feature voice calls. You can directly talk with your friends very safely. It is also end to end encryption.
Conclusion
Telegram is one of the most popular app in the market. Most of the youngsters are interested to join telegram. Telegram features are very attractive and exciting. You are using telegram so you know it perfectly. I give you the exact information about what is telegram. I hope you enjoyed it. Thanks for reading my article.
Want to insert a picture from your files or add a shape or text box? You got it! On the Insert tab of the ribbon, just tap the option you need.