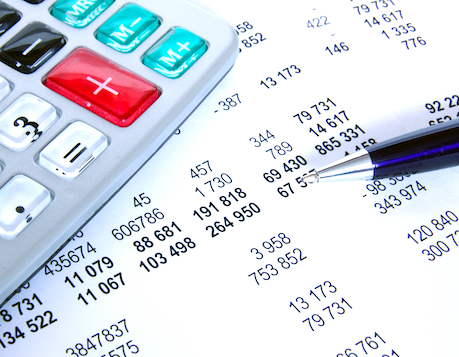 For new businesses and old, managing payroll is a necessary procedure. Do it incorrectly, and you could have unhappy workers knocking on your office door every month. Whenever issues consistently arise with pay, employees don't feel as though they're valued, and they start to look for a job where their hard work is appreciated instead.
Therefore, even the smallest companies need to manage this process effectively!
What's a Payroll Management Solution?
For employees to get paid, every company needs a payroll management solution. No matter how simple or extensive, a payroll management solution is the set up a business uses to deal with all things payroll related. For example, a payroll management solution may contain software, hardware, and other processes and systems to automate and assist with the task.
Often, when the term "payroll" is used, we immediately think about the amount that's owed to employees in return for their hard work. However, it isn't always this easy. Instead, we need to consider:
deductions
allowances
net pay
gross pay
taxation
In truth, this list could go on. When you have each employee on different rates and experiencing various deductions and allowances, it's important to stay on top of the whole system. The more employees, the harder it becomes to manage. With an effective payroll management system, it's possible to prevent mistakes, improves efficiency, and ensure that everybody gets paid the right amount at the right time.
Introduction of Software and Apps
Many years ago, a business payroll management solution would consist of lots of paperwork and professional help. For those who attempted it on their own, it meant investing hundreds of hours each year and potentially risking mistakes. Otherwise, an accountant would be required. These days, apps and software are everywhere you look.
With platforms like QuickBooks and FreshBooks, staying on top of payroll has never been easier. We can look after each employee, generate reports effectively and prevent simple mistakes from happening for our team.
Of course, there are still lots of professional services for those who need assistance along the way. By outsourcing payroll, business owners can forget this concern completely and have experts working on the task. We save time and resources, and we benefit from the expertise of professionals who spend every working day in the area.
Importance of an Effective Payroll Management Solution
Why do you need an effective payroll management solution? Why should you take the time to set up the software and implement a strong system?
Motivated Employees – We've seen some dreadful accounting "systems" over the years, and many of them result in boxes and boxes of paperwork. Not only does this make tax filing incredibly difficult, but it also affects the organization of payroll. As an employee, would you want to see problems with pay continually? In this day and age, keeping high-quality staff is difficult, and having a payroll solution in place should be considered a fundamental feature of any business.
Increased Security – When working with advanced software, in particular, they pay close attention to security, and this is essential. All employee data is cared for, and access will only be granted to those who need it. For employees, they'll have login details to track hours, deductions, allowances and more.
Saved Time – Doesn't it make sense to stay organized and have a system that everybody enjoys? Rather than doing everything manually, the software will automate specific tasks and free up your time to spend elsewhere.
Even after this, an effective payroll management solution is cost-effective, helps with tax filing and helps to generate detailed reports!