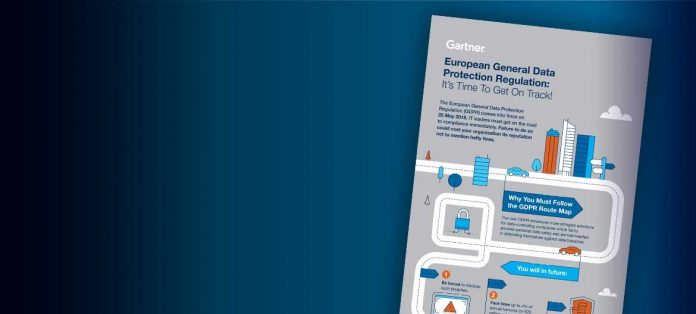 Introduction
A survey conducted by Gartner says that 63% of its clients provide risk management information to their senior executive team and board of directors manually. Also, their concern is an inability of analyzing undergoing risks in systems. This suggests that without management tools, an organization is not safe from unforeseen threats and security issues which can damage its overall functionality.
Organizations use various tools such as Eramba and GRC envelope as well as apply various strategies to facilitate their management and improve security. GRC (Governance, Risk Management and Compliance) is a strategy that takes care of all the essential aspects. According to OCEG (Open Compliance and Ethics Group), 85% of the companies prefer GRC security to complete their business objectives, analyze risks, and maintain integrity.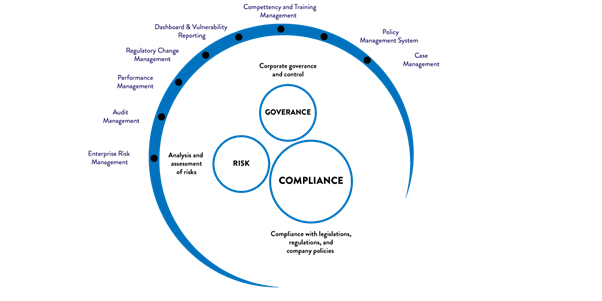 What is Governance, Risk Management, and Compliance (GRC)?
Governance
Governance is a set of processes through which project coordinators and shareholders handle ongoing operations and manage the flow of information within an enterprise. The coordination ensures efficient communication between various managing departments and helps them in effective decision-making. The primary goal of governance is to plan the management process as per the requirements of the stakeholders.
Governance helps a business to obtain benefits from management. Thus, ensuring that the crucial management information is sufficiently reaching all the associates that take part in decision-making and scheduling activities. The smooth flow of information helps an organization to plan for risks in advance and make strategies to tackle them. In addition to it, with a proportionate delegation of authority, all the governing bodies learn the possibility of risk and methods to overcome them.
Lastly, the governance officer alerts the board of directors about security issues in a program that helps them to take necessary decisions before its implementation. The documentation of the threats makes it less tedious to handle them in the other programs. Therefore, directed management improves the whole organization regarding handling threats.
Risk Management
Once the necessary governance informs the bodies in an enterprise about their roles and responsibilities, risk management becomes the next step in implementing GRC. Risk management is the process of analyzing, identifying, and making plans to prevent risks from affecting an organization's business objectives. Risk management provides the documentation, assessment, and remediation of risks. It also helps organizations in correctly understanding the risk level and managing it economically.
The risk officer implements plans for disaster recovery management, crisis management, and other security issues. It increases the security of an organization, which improves its reputation within the stakeholders. The reliability of the enterprise attracts more investors and increases the long-term capital. Risk management boosts the decision-making process as the authorities are more confident in knowing what can go wrong. It integrates the functioning of various processes by governing them and supporting them with required strategies and plans.
Compliance
It is the set of guidelines that an enterprise needs to follow while taking a decision or doing an activity. It includes an organization's policies and contracts with its clients as well as the competitors, thus the entire code of conduct. The management processes prioritize any needed operation that may enumerate the lack of compliance and try to recover the loss due to the lack of compliance.
The compliance officer maintains an organization's ethics and values that help the enterprise in maintaining its integrity. The adherence to legal rules protects enterprises from lawsuits. Furthermore, the clarity of the results achieved through compliance helps an enterprise in taking better decisions and efficiently planning its strategies. Compliance improves an organization's relationship with their consumers. With GRC, the right treatment wins their trust and makes them loyal to the organization, thus increasing an organization's user-base.
Conclusion
GRC supports an organization in corporate management, risk management and keeping a code of conduct. A Gartner survey reported that 63% of the responders do not use GRC security, and, in fact, 40% had never even heard GRC's name. However, businesses who use various proprietary GRC software like ACL GRC, InfoZoom, and AuditComply have GRC experts with in-depth knowledge of PHP and Python. It requires a proportional amount of training and expertise to implement GRC services. Therefore, it is a wise step to outsource it. If your organization also comes under the aforementioned 63%, and has now realized the need for GRC security, click here to know about our GRC services.