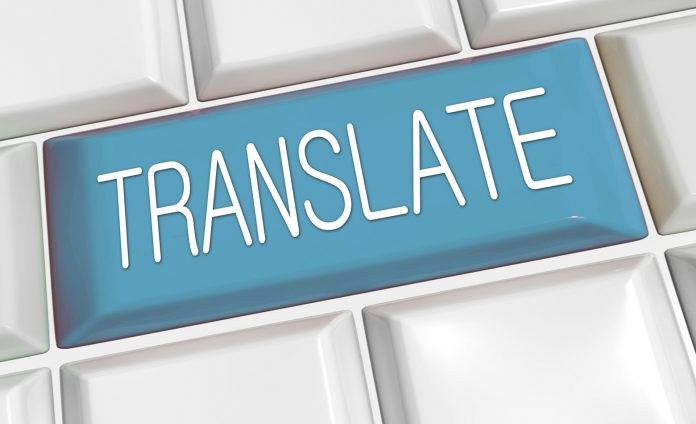 The advances made in the scientific field can be more quickly accessed globally if the important research papers, scientific journals, and collective data are available in familiar languages. As scientific progression is not limited to one language or one nation, having the information available in different languages can ensure that any valuable scientific discoveries made.
            A scientific translation by definition is the translation of any science content. This can be in the form of any text material, digital or audio. Along with having in-depth knowledge of the material it is also required to have adequate knowledge of both source and target languages. Therefore, making scientific translations, not the easiest task that may require the help of professional scientific translation services, such us TW languages.
The Obstacles
Globalising your product is always a difficult task and can hold huge budget deficits if you do not proceed with caution. A professional scientific translation service can help you in collaborating with trustworthy suppliers with local expertise, adapt to the legislation of that particular country, and most importantly help you in creating content that is appropriate for the new consumers and their mentalities. More so, they can help you overcome challenges like:
Technical Knowledge

: specialised documents imply a high level of subject knowledge as well as mastery of the relevant terminology and writing conventions.

Dialect Usage and Style

: it is a common misconception that style does not matter in scientific translations. However, the limited space of the scientific document requires the translator to express information in a way that is sufficiently clear, simple and concise. It also allows the readers to understand the information completely and quickly in their mother tongue but conveys all the necessary facts.

Time Limitations

: technical documents are often subjected to time constraints and tight deadlines, often related to the release of new products or need to transmit information to readers in a quick manner.

Legal Considerations

: errors in technical texts can result in damage to property, financial loss, injury or even loss of life; e.g. mistranslations of medical texts or user manuals for heavy machinery, etc.  
Choosing the Best from the Rest
When in the market for scientific translation services, multinational companies often have a list of long requirements, however, the essentials can be broken down into four main components: technicality, stability, support, and quality.
Technical Competence

– ensure that the scientific translation service provider of your choosing has up to date technology because every time an interpreter answers the phone your company name is at stake. Signs to keep an eye out for:

High-speed internet

How quickly they can manage a crisis

A knack for testing innovative equipment

Stable & Reliable

– never believe in hearsay when it comes to the reputation of the scientific translation services, rather ask for evidence in the following form:

The time in service

Previous clientele list

Staff to handle multiple projects

Retention rate

A Support System

– when globalising your scientific translation service provider plays the role of the main lead, therefore, they must be always happy to guide you in every step. This may include:

A 24/7 helpline

Ensuring that your time zones align

Multiple branch locations

Quality Stuff

– oftentimes, your translation service provider is the one making the first impression for your consumers hence it comes vital that they have a staff of translators that excels in their corresponding language and a high functioning project management team. Good questions to ask would be:
Are there proper guidelines in place to ensure the security of your company?

What steps are involved in the hiring process?

Is there a set list of minimum requirements for the translators?

How do they plan to maintain customer satisfaction?

Are there proper correction methods in place to ensure the quality of the project?
Why TW Languages?
Given the complexity involving scientific translations, it is imperative that you choose a company that caters to your individual needs. For nearly two decades, we have provided "business to business" language service for our clients. At TW Languages, the leading scientific translation service provider in the UK, we propose a one-stop-shop for all your scientific translations.
At TW Languages, we have certain unique attributes that other translation companies cannot offer, such as:
In-House Native Translators

– Unlike many translation companies, we hire all native-speaking translators. We are constantly setting new standards for our new hire translators by setting minimum requirement guidelines, such as, carrying a degree in the study of linguistics and having a five-plus year experience in professional translating, we ensure we congregate a world-class team. Catering to more than 250 languages allows us to give our clients a truly personal experience of the audience they are looking to acquire, as our translators understand the cultural and political aspects of a certain region.

Subject-Matter Experts

– We at TW Languages go the extra mile and hire experts from the field itself. For your financial translation needs, we would ensure an expert who has a vast number of years of experience in the field handles your project. This guarantees that there is no room for error as they will be familiar with all the special terminology required for the matter.

Fast Turn-Around Time

– No matter the size of your project, we allow promise clients a speedy delivery. Upon client requests, we have even handled projects over the period of one night.

A Quality Product

– Being ISO 17100 certified there is a strict code of conduct that we follow allowing us to provide a quality end project with the most precision. More so, our company is a member of the ATC (Association of Translation Companies).

Self-Assessments

– We have our translators complete a '

Belbin self-perception'

questionnaire, which serves as a motivational tool to ensure staff development. It also enhances a high paced work environment.
For further information and detail on how you can obtain professional scientific translation services in the United Kingdom, contact our specialised sales team today.