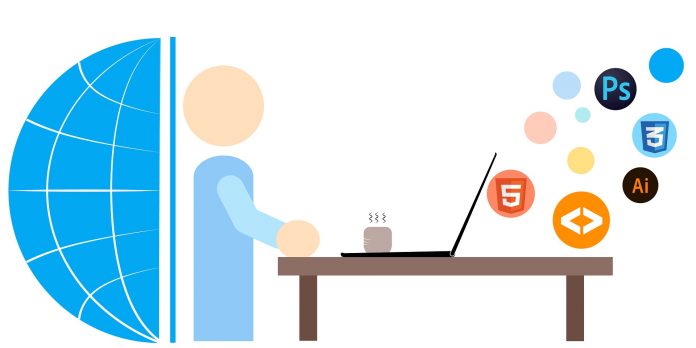 With the booming of the global market index, companies are discovering new ways to expand their business and gain profit. One way of doing so is by offering localized software for the local audience. However, the million-dollar question remains, what exactly is software localization? The process of software localization involves translating software into different languages for specific countries or regions. In theory, this is simple. However, there are many potential pitfalls, including garbled texts, cut off sentences, and poor encoding of foreign languages. Moreover, the entire software may suddenly cease to work.
 Collaborating with a professional software localization service can turn this daunting task into an effortless one. We have compiled a list of steps that can help you work along with your partnering company to streamline the process of software localization.
Taking the Proper Steps
The process of software localization hinges on these four essential steps. Let us have a look.
Skeletal Support System

– your application framework will play an integral role in your ability to localize your software. Since it can as the skeletal structure for your software, your application framework should house a few key elements.
Resource Files – when talking about resource files pertaining to localization, it is referring to a file that contains 'resources' specific to a given language. Resource files can be created in various formats depending on the type of software you are localizing.

Resource Bundles – often a generic term, however, for our purposes it refers to the resources files sharing common grounds to better identify specific locals.

Unicode Support – this element acts as a supporting pillar to make translation easier. Typically, Unicode support refers to tools such as a glossary, and Translation Memory among others.
Allow Room For Expansion

– depending on your target local language your translated text may vary. Some may take up more space, and some less. The design of your user interface must allow room for the expansion and contraction of text strings in translated languages. For example, if your software is intended for iOS users, it is recommended that you use Auto Layout to ensure that your content is viewed as how you intended.
Coding

– 'strings' are constantly extracted, localized, and reinserted back into the code. Have a resource file in multiple languages will make this process easier for you, as there are specific recommendations for each language. Generally, coding strings under Unicode/UTF-8 is the best option unless you are working with an Asian target language in which case we would recommend using UTF-16.

Testing

– once your software has had all its "t's" crossed and "i's" dotted the software is run through a trial audience. This is a vital step, as they can share feedback and you can ensure your software is picture perfect before launching it for a global audience.
Software localization by no means is a job for amateurs. For you to properly connect with a new audience one has truly understood the cultural and lingual aspect and properly channel that in all areas of the software. This can range from a user-friendly interface, a proper software guide, and even all the supporting documentation; a professional software localization service can handle these hurdles without any hesitation.
Why Contentech?
Located in the heart of the Middle East and Africa, Contentech offers the industry the best software localization services that will help your product stand out in the virtual world. Along with the standard Microsoft Office programs, such as Word, PowerPoint, Publisher, and Viso, we use all the technically advanced programs to create a professional-grade product. 
To make certain that our software localization services ran smoothly we offer additional benefits such as:
Native In-House Translators:

By hiring all native speaking translators, we ensure that all your material is translated with cultural sensitivity in mind assuring that maximum outreach for your target audience. Whether it is Arabic or Swahili translation service, we have the perfect solution every time.

ISO-17100:

Being certified we assure our clients that we deliver their project with the greatest finesse. 

Experience:

As they say, practice makes perfect. Having been in business since 1994 gives us decades of experience that our competitors can simply not compare with. We assist clients with many different languages, including Arabic, Turkish and Swahili translation services.

Flexibility:

No matter the size and timeline of your project, our team at Contentech will cater to all your specific requirements.  

Cost-Effective:

Most localization projects tend to be labor-intensive; however, at Contentech we offer solutions that will not have you crunching numbers without sacrificing your standards. 
To see how we can further assist with your software localization services, contact our sales experts today and see how we at Contentech can give you the confidence to excel above industry standards.