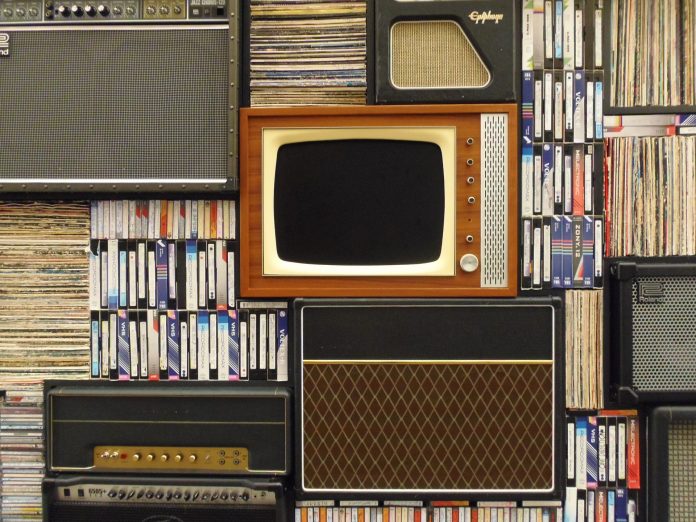 You're probably thinking where I'm headed with this topic, right? Well, here's what you're looking for. Let's talk about TV, its advantage, replacements and then learn about how nothing compares to it, no matter how advanced the times get.
We all have gone through the days when we waited for hours to get our cable TV working after filing a complaint. Sometimes it took days to fix a minor issue, like adjusting the antennae upstairs from the roof, converting to cable, or relying on satellite Dish to catch the signals back. The struggle was real but boy, wasn't it worth it? Long gone are those days when the cable TV supplier came to our place to set up a piece of equipment for the TV or fix such minor issues. Now, many of us prefer to watch almost everything online, be it a song, a movie or a show. The TV was more like an activity back then. Everyone had to fix separate slots for watching TV, or watch it together on a weekend – all cuddled up in one blanket, lots and lots of food. You get the picture. Was it only in the past? Obviously, not. Some of us still share such moments. Call us old-school, but we love it! Nothing compares to the laughter shared in the lounge, snacks snatched and hunting of the remote that someone "accidentally" lost it.
What is more important to note here is the trend of watching everything online which surprisingly hasn't killed the old classical TV-watching ritual, rather converted it into something revolutionary and convenient in the form of a streaming TV. This streaming medium allows us to watch our favorite TV shows and movies whenever we want and however we want through whichever device we like. Although one can stream it online, the concept of watching TV is still there in the very concept of streaming media.
Although it has evolved into something extraordinary, the primary medium of TV-intake has never changed. We cannot just lose our habit of watching our favorite movies and TV shows at our leisure time with our family and friends. It has more likely to become a very basic need for almost all of us. In short, the importance of TV is far more than what we can imagine in our lives. If used properly, it is a medium which has improved our mental capabilities, broaden our horizon, shaped our ideas, encouraged literacy, and provided entertainment. The list goes on and on. It is just not comparable with any other medium of information or entertainment. And it is not because it was there in our childhood and our reason to vote for it are emotional, it is also for the functions it performs. Undoubtedly, it is the best way to get the latest information, news, and entertainment. In fact, one of the reasons people won't rid themselves of a TV set from their lounge is for the space that it has filled in their house and in fact family. For example, how ridiculously boring would those meetings be with the guests if there wasn't TV playing in the background to fill in for the awkwardly silent moments? And, how would one strike random topics for discussion if they don't watch the daily news before leaving for work? You need to feed your mind with something before leaving – something that doesn't strain your eyes or require attention as a book or newspaper does. I know you're thinking that newspaper can do just the same job, but TV makes it easier for you. Watching TV does not demand a certain kind of focus. You can run it in the background while finishing your chores. Talk about multitasking!
Always remember that we used TV as a source of entertainment throughout our lives without realizing how much we learned from it unknowingly. You should be aware of the fact that it is not merely a source of entertainment for us but also a great opportunity for learning as well. It broadens our perspective by showing the nuances of different cultures, promotes tolerance towards other people, and offers global understanding; it also encourages scientific and cultural curiosity via broadcasting current affairs, portraying lifestyle, showing informative TV shows, sharing scientific discoveries/inventions, and other informative material as well. It has evidently become a vital part of everybody's lives, and, if used properly, it can contribute in a positive manner by broadening the intellectual horizon for people. It will certainly continue to have a strong influence on the upcoming generations.
If you've been living in the U.S, you must be aware of the social media, TV shows, and movies' frenzy fads and cult following. All you want is your favorite TV shows and movies available to you at any time of the day. Click here to avail high definition TV quality with a broad range of channels of your choice.