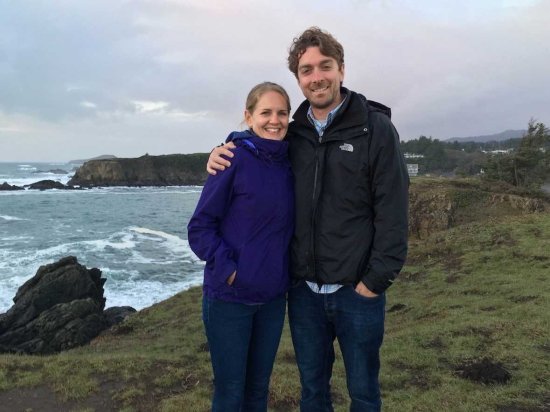 In earlier days retirement plans were discussed once the person reached the age of 60 or 65. There was no retirement goal or savings pressure. Retirement pensions were enough to happily enjoy the rest of the life. But now the term 'early retirement' has been the talk of the town among young professionals and entrepreneurs.
Those people who had sacrificed so many things to get a reputed job for themselves are now planning for early retirement and accordingly saving their money and resources for future. The luxurious dream of early has taken away their sleep, and for that, they are going through so many grates and grudges. Fantasies of penning down the best-selling novel, touring the whole world, seashore vacations are flowing through their mind.
It seems they are already ready to kick their boring and repetitive jobs and welcome retirement as soon as possible. For them, I have brought a fascinating story of an average guy who became completely financial independent at the early age of 34 and retired from his job and leading a completely stress-free life after that. So let us get into his life and know how he managed to retire so early risking his family and rest of his life.
Journey towards his retirement
So, the name of the guy is Brandon. He is a software developer by profession and also a blogger at his site Mad Fientist. He officially retired at only a mere age of 34. He is confident that he is financially independent and can go through all the expenses for the rest of his life. Truly this is a great achievement, and his decision should be applauded.
His wife Jill, an optometrist, is not so interested in early retirement and tells that this retirement concept came out as a by-product of Financial Independence (FI). This FI concept is documented and discussed by bloggers and readers of an online community who are mad about saving enough money so that they can retire.
Brandon tells that the early retirement plan was not there in starting off his career. During his first five years, he was saving without any goal. He was only saved because he needed a portfolio. Then he came across the concept of financial independence and at that time he decided that this is his goal. This is what he will try to save for.
From that day he had constantly been planning and saving so that he could retire early. And this thing was done without the knowledge of his wife. I mean look at the privacy and confidence of this guy towards his ultimate goal of retirement. While he was doing work in rural Vermont, he was living a prudent and economical life.
As a result, he was able to invest and save nearly 70% of his post-tax income. He had planned to retire in early spring of 2014. But when he wanted to go to his wife, his employer offered him to go to a remote place for work then and hence he decided to carry on with it for few extra years.
Ultimately he was able to relocate to Scotland with his wife. Before that he had been already frustrated with endless daily meetings, dealing with not so easy co-workers and frequent commuting. At Scotland, he continued his job along with blogging and saved enough to finally retire this summer.
The experience of post retirement
This guy was always fascinated about early retirement, and at the end, he retired. But the after retirement consequences did not match his expectation. I mean it was not so worse, but on the other side, it was not also a cake walk. The initial days were quite freaking. As Brandon retired on Friday, so he did not felt like normal off-day for the next two days.
The real drama started when he woke up on Monday. He was awestricken and bewildered. He had to struggle to accept the first-morning freedom. To cope with this, he started doing what he loves to do: Blogging. He knew that he had left the routine script and is dragged towards an uncertain territory of unlimited opportunities.
He admits that he was not mentally prepared to face this because he had been planning for retirement for five years. Financial independence was just an abstract concept which did not tell about real life experience. So, with regular blogs and working with different apps allowed him to deal with the freaking situation. Gradually he became happy with his progress and doing things that mattered to him.
He was passionate and excited about blogging and made it his mainstream work. A year later he has posted every little thing that he encountered during his post retirement days in his blogging site. It is funny and interesting as well. He tells about how waking up on Saturday is equivalent to waking up on Sunday. That means every day is an off-day according to him. After retirement, you are your boss for the rest of the life.
Be well-prepared before early retirement
Before planning to retire, make sure that you are mentally and emotionally prepared. Always keep track of your emotional as well as financial states before jumping to early retirement. Always keep figuring out how much money you exactly need to retire happily and comfortably. Always analyse your spending habits. Also, think about how you want to relive your future- whether by travelling or by purchasing a vacation home or gifting money to your near and dear ones.
Before finalizing always think of your parents and family. Deciding your budget expenses is one of the toughest parts because you will be thinking about how to have fun with them for the rest of your life. A smart planning to fund your lifestyle after retirement is if utmost importance. Once everything is set, you can confidently retire and welcome a unique and financially independent lifestyle.