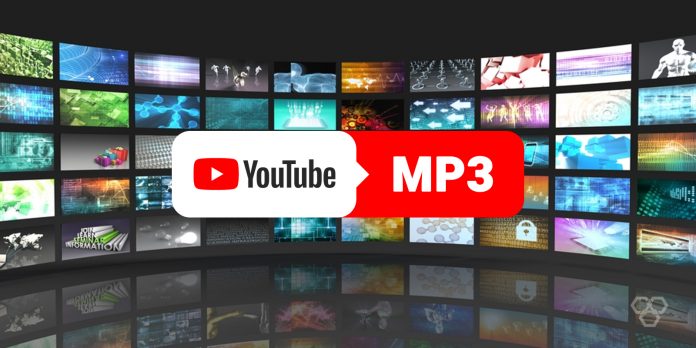 Want to know how to download music from YouTube? We've rounded up the very best YouTube to MP3 converters so you can rip the audio from videos and save it in MP3 format quickly and safely.
The best YouTube to MP3 converter is Any Video Converter Free – a feature-packed program that can handle just about any video format you can name, and convert videos directly from YouTube or any other popular video hosting site.
Whether you want to listen to music from a video offline whenever you like, or turn your favorite YouTube's channel into a podcast that you can enjoy when you're working, this is the best tool for the job. As long as you have the copyright owner's permission, that is – bear in mind that YouTube's terms of service explicitly prohibit unauthorized downloading.
It's not your only option though, and if you only need to convert a couple of videos then a more lightweight tool might be a better choice. That's why we've also rounded up four more excellent YouTube to MP3 converters – so you can weigh up all the pros and cons, and choose the very best one for you.
Any Video Converter Free
If you're looking for a fast, flexible YouTube to MP3 converter, this is the tool for you. You would be forgiven for judging Any Video Converter Free by its name and believing it to be a tool for converting from one video format to another. While this is part of what it can do, it can also be used to download videos from YouTube and save them as MP3s – exactly what we're looking for!
YouTube to MP3 conversion is not the sole purpose of the program, so it's rather larger than you might expect, but this should not put you off (but take care not to install the optional adware during setup).
It seems almost overkill to use what is a powerful and versatile piece of software for just one task, but downloading MP3s is as simple as pasting in the URL of a YouTube video and waiting for the download to complete. You can then select MP3 as the output format, and hit the Convert Now button. It's a shame there's no one-click option for converting YouTube to MP3, but it's hardly a major hardship.
4K YouTube to MP3
4K YouTube to MP3 is very similar to 4K Video Downloader (further down this page), but dedicated specifically to stripping the audio from videos.
Despite its name, 4K YouTube to MP3 also allows you to save the soundtracks from videos in OGG and M4A formats, and you can take your pick from various bitrates so you can choose a suitable balance of speed and quality (though in our experience, even downloading at the highest bitrate is quick and painless).
It doesn't just support YouTube, either; you can also use it to save the sound from videos hosted on Vimeo, Flickr, Facebook, SoundCloud and others. Just copy the address from your web browser and click the green 'Paste URL' button to get started.
Perhaps best of all, unlike some YouTube to MP3 converters, 4K YouTube to MP3 comes with no bundled extra software. Upgrading to the premium version for a one-off fee will allow you to download entire playlists, but the free software is perfect for everyday use.
4K Video Downloader
It might not be the most stylish software around, but like 4K YouTube to MP3 above, 4K Video Downloader is brilliant.
It works in a similar way, too, but because this app is chiefly for downloading whole videos, there are a couple of extra steps involved. Copy the URL of a video from your web browser (it supports YouTube, Vimeo, Facebook, Flickr and DailyMotion) and click 'Paste URL'. Select 'Extract audio' and pick MP3, OGG or M4A, then click 'Extract' and the audio will be converted and saved to the destination of your choice. Done.
The free version of 4K Video Downloader lets you download up to 24 videos in a playlists, which is particularly useful for grabbing several songs by a particular artist. You can download and convert longer playlists to MP3 format if you buy a license key, but the software's free features are very impressive.