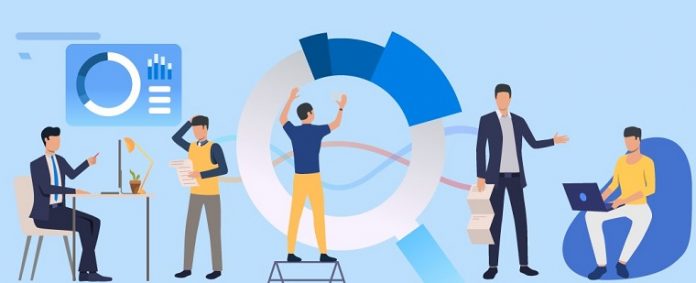 Introduction
Over time, we have been able to come up with several tools and methods that allow us to be more productive and efficient at what we do. These tools and tactics have become pivotal to the completion of tasks in this highly competitive and digital age. It is essential for anyone looking to get ahead in the world to be able to complete tasks in any niche in an efficient fashion. One of the most valuable unique points you can have as an individual that will make you a relevant professional is the ability to deal with and complete complex tasks effectively.
The good news here is that people who are good at it are not born with it. Instead, you need to look at it as a skill. With enough practice and conviction, you, too, can become highly adept at managing tasks and making the most out of your time. In this article, we will tell you about some tried and tested tips to become better at completing tasks. We will also notify you about some additional considerations that you need to make in this regard.
Tips for handling complex tasks by project management
The following are some useful tips to handle complex tasks and manage your deadlines:
1) Firstly, you need to test your waters.
In other words, you need to know your maximum output. Whenever you commit to a deadline, do consider your maximum ability and invest according to it. For this, you first need to find out your skills by working at maximum capacity. It is one of the essential aspects, and you cannot get better at the time and task management unless you know fully about your strengths and weaknesses.
2) One task at a time
Abraham Lincoln said, "Give me six hours to chop down a tree; I will spend the first four sharpening the axe." If you want to complete a task effectively, you need to study it inside out. Never be afraid of investing time in considering what the mission is about. Spending time at this stage will be beneficial for you later on.
Many people tend to rush into working without studying the task in the hope of saving time. However, they usually end up wasting more time as they run into issues. Such issues can be avoided only if you spend time in understanding what the task requires.
3) Make a plan of action
Also, you need to make a plan of action before you start working on a mission. Once you have studied and understood what is required of you, you need to break the entire task into smaller and more manageable tasks. Once this division is completed, you need to allot a specific time to each more trivial task. Such a setting will allow you to be better at managing your time and completing the job effectively.
4) You must also manage your habits accordingly.
Although no link may appear between your personal and professional activities on the surface, there is a significant impact that is created by both sides. For example, if you develop a habit of waking up early, the chances are that your productivity is also going to increase significantly.
5) Improve potential with small steps
It is also crucial for you to take small incremental steps in improving your potential. If you are not growing, you are not getting anywhere. You must keep working on your skills and developing them over time. You need to find creative and innovative ideas in identifying and using new ways of doing things that can help you save time.
6) The use of any project management tool may also come in handy.
Today, there are hundreds of project management tool available in digital form. For example, you can download them in the form of an application on your mobile phone. These tools act as a personal assistant and help you in time management and keeping up with the tasks.
The use of such tools becomes even more critical when you are swamped with assignments. Under such circumstances, the chances of you making a mistake that can go on to cost you dear increase. However, the use of any such tool can help you mitigate that risk.
Conclusion
Now that you know about the different applications of project management, you can become better at anything you do. To grow, you need to become better at what you o. One of the surest ways to stand apart as a professional is to do efficiently and timely what others do at an average pace.
To develop an extraordinary speed of completing tasks without affecting the quality, you need to work towards it with a clear and defined vision in your mind. The tips provided above can be of great aid if you start implementing them in your work. You will start noticing major improvements over time.