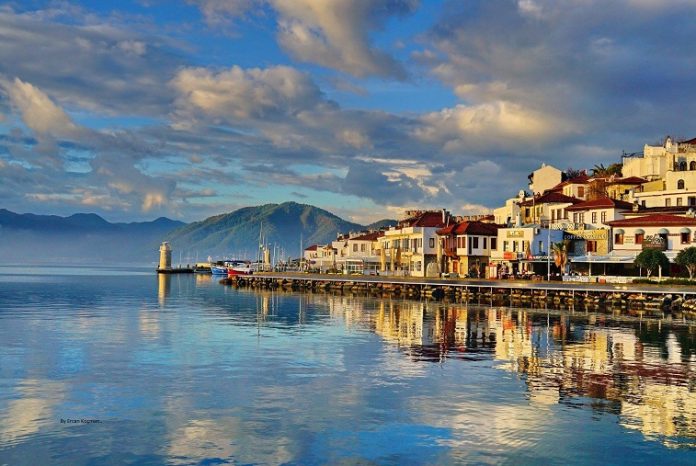 Turkish Baths in Marmaris are one of the most popular and favorited places for both local and foreign tourists in Marmaris. Behind this popularity, there is the perfect union of the plentifulness of things to do in Marmaris and the want of some relief afterwards: Since Marmaris is capable of fulfilling every kind of traveling options such as swimming, diving, driving, fishing, hiking, exploring and joining in thrilling water/land activities, travelers try to enjoy at least one of them. At the end of the hours or days, of course, they feel like they need a couple of hours through which they will charge themselves up. At that point, Turkish Baths in Marmaris welcome them and provide what they need and want!
If you wonder how Turkish Baths in Marmaris can manage that, we would like to give some general information about the Turkish Bath tradition. If you are a participant of a Turkish Bath session, you wear a swimsuit, enter a hot-air room which resembles a sauna, get scrubbed by the professional staff, have a foam massage and spoil yourself with (depends on purchasing) extra services such as oil massages, face masks or other treatments.
In other words, during the entire session, you are able to;
Recover your respiratory tract by breathing steam,
Revive your blood circulation and get rid of the dead and dirty layers of your skin as well as toxins by getting scrubbed,
Have a smoother, cleaner and prettier skin that is shining,
Feel more relaxed both mentally and physically, of course. Simply, that is why Turkish Bath tradition has never lost its popularity!
Who Can/Should Join in Turkish Baths in Marmaris?
If you have read the previous section, you probably want to become a participant now; indeed, you are right! Now, by reading the following paragraphs, you can easily see if you can benefit from the advantages of Turkish Baths in Marmaris.
If you have a health related issues, you should definitely ask advice from your doctor about joining in the programs of Turkish Baths in Marmaris, since the sections of the facilities are hot and full of steam, and this situation might affect some people with related disease.
Yet, if you have nothing to worry about, you should enjoy Turkish Baths in Marmaris and even get healthier in a couple of hours! Regardless of travelling as a solo traveler, a couple, a group of friends or a family; you can book it all together, since all of you deserve to find some peace through the warm marbles!
The Best Turkish Baths in Marmaris
There is a variety of Turkish Baths in Marmaris, and when you have many options, to make your decision is hard. Luckily, in this section, we will tell you which travel agency will take you to the best Turkish Baths in Marmaris.
The team of Marmaris Travel Agency consists of only professionals and that is why, they arrange all of their tours, excursion and programs professionally. In other words, they will offer you the best Turkish Bath session in Marmaris from beginning to end. Also, if you are or plan to be in Marmaris, you can see other Marmaris excursions they organize and contact them 7/24 for every question you have.