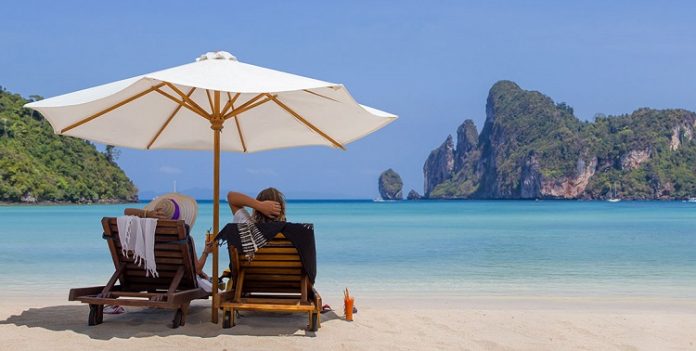 Going on a trip can be fun, exciting—and let's be honest, sometimes pretty boring. That is why it's important you make sure to pack essential items on a trip that are sure to keep you (and any of your companions) occupied while you're on the road, on a plane, or even on a train. Games, such as a travel chess set, can keep your mind occupied. You also don't want to forget essential items that will come in handy for emergencies. If you're going on a trip soon, take a look at the top 10 things to take on a trip and create a checklist do you don't forget a thing!
Travel Chess Set
A travel chess set is the perfect thing to take on a trip. Chess is fun, challenging, and will keep you and any other travel companions from being bored for hours on end. A wooden chess set with a magnetic board and pieces is the ideal way to go for travel so nothing will slide around.
Paper Pad and Pen
You can't go wrong with a pad of paper and a pen! Paper and a pen will let you draw, write, and doodle to your heart's content. You can also occupy yourself with classic paper games like the old standby, tic-tac-toe.
Books (or eReader)
Books are a great way to enjoy a trip while learning something new or exploring a fictional story. You can either bring physical books or, to save space and avoid heavy luggage, an eReader loaded up with your favorite titles.
Story Cubes
Story Cubes are a fun game that challenges you to create a story based on the elements presented on the dice. These are handy on a trip because they take up very little room and can be used just about anywhere.
Disposable Camera
Yes, taking photos with your phone is fun—but sometimes you need it for a GPS or otherwise don't want to waste the battery. Bringing along a disposable camera will insure you get some cool shots even if our phone is otherwise occupied.
Music Player or CDs
You can't have a trip without music! To save your phone battery, pack a music player—an old school iPod will do!—or CDs for the car.
Portable Chargers
No one wants to be on a trip only to discover their phone is about to die with no way to charge it. Make sure you have a few portable chargers on hand, and don't forget to charge them up before you go.
Miniature Board Games
Miniature travel sized board games are perfect for road trips and plane rides. The miniature versions usually feature pieces that are magnetic or tacked down so you don't have to worry about things going flying.
First Aid Kit
Time to get practical: a first aid is an essential no matter where you go, since you never know when you will need bandages, first aid cream, or other medical items in a pinch.
Disposable Bags
Finally, make sure you bring along some disposable bags. These will come in handy in case you or someone else accidentally sick or you need a trash bag and can't find one.
You may also like: Top 6 Crucial Info You Need to Know about Climbing Mount Kinabalu in 2019