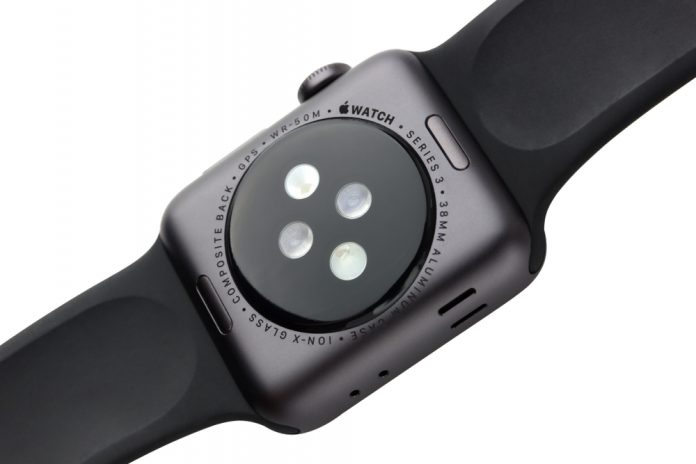 Despite showing you what time it is, a Smartwatch also has many other functions like giving notification when you are not in a condition of using Smartphone. More than that, there should be numerous apps to be installed to ease you while doing activities. Unfortunately, the prices of some Smartwatches are still considered as expensive for many people. Beside, since Smartphone can just be carried anywhere, it is no matter if you don't have any Smartwatch at all. But if you think about the practicality also, Smartwatch is indeed worth to have. So, what are the best Smartwatches released in 2018 you need to consider buying? Here is the list.
Samsung Gear S3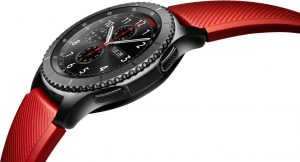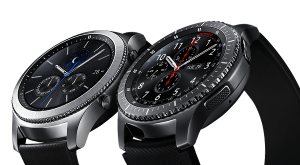 The generation of Samsung Gear Smartwatch series indeed gives impressive performance and look. The newest one is Samsung Gear S3 with two main variants; Samsung Gear S3 Classic and Samsung Gear S3 Frontier. Both run for the application of OS Tizen. Meanwhile, it comes out with new design in which the bezel turns around with the same gap. This Smartwatch is intended for customers who need a gear to support their jobs.
Unfortunately, the classic series doesn't have LTE connectivity so that it must be connected to the Samsung Smartphone if you want to see the notifications. On the other hand, the Frontier one already has the LTE connection although it looks coarser. Other features are that Samsung Gear S3 is dust-waterproof along with battery of 380 mAh and Super AMOLED screen.
Apple Watch Series 2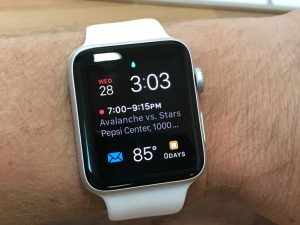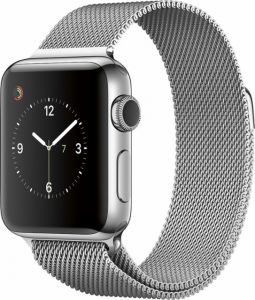 If you want a kind of Smartwatch with faster notification access, this is the best answer. More than that, it is also featured many other excellences like enabling the users to do transactions wirelessly and see the navigation. Apple Watch Series 2 is also a great health tracker with accurate results just like when you go to the health center. There are some variants available in this series; they are 42mm and 38mm. The 42-mm variant has OLED Retina screen in 1.5 inch while the 38-mm one also uses OLED Retina in 1.3 inch. This Smartwatch also enables the wearers to be in the water even 50m in-depth.
ASUS ZenWatch 3 WI503Q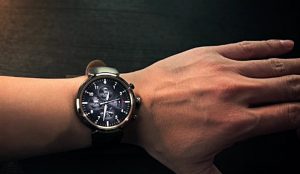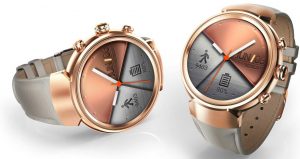 This is the third generation of Smartwatch from ASUS under the series of Zen Watch. The design is stunning namely Circle Panel with three Crown Button. Besides, it also uses Cold Forged Metal material that tends to make this series look more elegant as well as resistant toward the blow. The screen is quite narrow indeed which only 1.39 inch is. But this is the most unique since other people may not really notice that it is a kind of Smartwatch. You should not worry to be under the sunshine for the Annular Solar Eclipse technology. Yes, this technology just makes the Smartwatch more resistant toward the heat and radiation.
LG Watch Urbane W150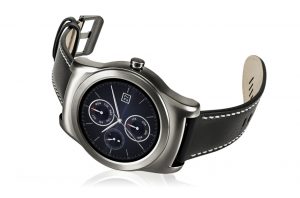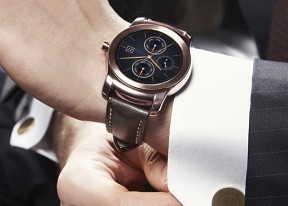 For you the lovers of casual-designed watch, LG offers something necessary for you. It brings out the simple style so that slightly it looks like any common watch. But with the implementation of P-OLED screen in 1.3 inch with thin bexel of 2.2mm, this watch is definitely smart. It also features the standard stainless steel material as well as leather wrist band. In term of durability, LG Watch Urbane applies the standard of IP67 claimed to have high protection from dust and water. Besides, it is also equipped by OS Android ware that enables this Smartwatch to be automatically synchronized with any kind of Android Smartphone Jelly Bean series and higher.
Huawei Watch W1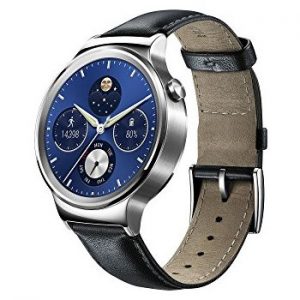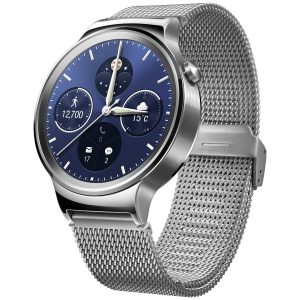 This Smartwatch is basically segmented to replace the position of Smartphone when it is not in your hands. Similar to the product from LG, the design also becomes a good thing about this Smartwatch. It looks classic but also trendy die to the application of circle face panel. Meanwhile, it also has some other features like Always ON Screen, Sapphire Crystal anti-scratch protection, and more. Always ON Screen feature is to ease the users while monitoring the time without they need to unlock the watch. Meanwhile, Sapphire Crystal is to make sure that the watch is always in a good condition over the outer 'attack'.
Interestingly, this series from Huawei is also very compatible with any Smartphone devices. For Android, it can be synchronized when the series is already Jelly Bean and more. There is one minus of this Smartwatch; it doesn't have certificate of IP67 to claim that it is dust-waterproof.
Motorola Moto 360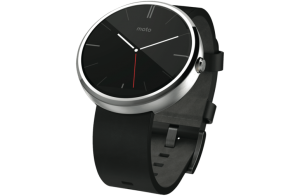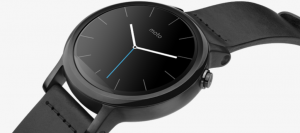 This is another Smartwatch with cool but simple design. In term of performance, it is much better than the previous generation since the bigger battery capacity has been applied here. Besides, it is also equipped by the use of Snap Dragon 400 processor as well as internal memory card of 4GB and RAM memory of 512MB. Motorola Moto 360 Smartwatch is released with two variants of size; they are 42 and 46 mm.
Sony Smartwatch 3SWR50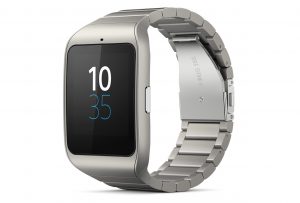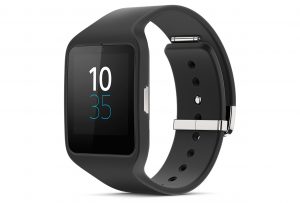 This series is suitable for you who love simple but futuristic design. Well, slightly it indeed looks like a mini Smartphone attached on your hand with screen panel for 1.6 inch. For this product, Sony uses the stainless material for the wrist band so that it tends to be more durable. With the certification of IP68, this Smartwatch is able to be used under the water for around 1.5 meter in 30 minutes. The battery performance is great as you don't need to recharge while using it for around 2 days.
Pebble Time Round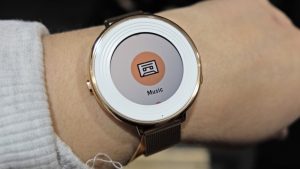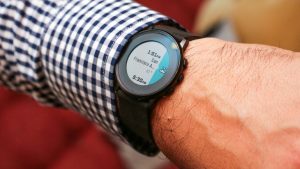 Talking about the design, Pebble Time Round seems to produce this Smartwatch for teenagers and young adults. It is seen by the application of some colors like red, white, brown, and beige. The Smartwatch is also slim and simple with diameter of 20 mm. It features the synchronization ability to be connected to Smartphone and PC through Bluetooth. What are the other features offered here? They are communication features; phonebook, SMS, email, and MMS; and health features that offers you abilities to detect how much calorie burnt, the steps while running and more. The battery is impressive as it can be survived for 7 days.