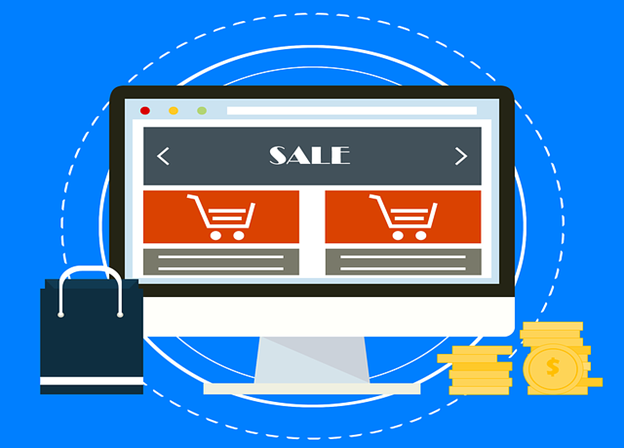 Looking for a better alternative to shift from Shopify? Well, re-platforming an online store can be beneficial and a fresh change for a company. And when it comes to choosing an eCommerce platform for setting up an online business, most people come up with two common recommendations; Shopify and Magento. And while both have various features to offer to the customers, Magento has proved to lead with an edge. But the dynamic demand patterns and market forecasts may require businesses to add innovative functions and features to the e-store.
To solve this query, the best option is to migrate Shopify to Magento for growth prospects. Yes, numerous firms have claimed to observe a boost in website traffic and speed optimisation after making the change. Magento is the flexible, advanced and scalable platform available today. And with the best service provider, it is not a challenge to migrate Shopify to Magento. Companies like Growisto are enabling entrepreneurs to complete the migration process smoothly. Let us look at the reasons that explain the need to sign up for this service.
Online stores with the latest features have heightened chances of attracting customers.
Migrate Shopify To Magento: Compelling Reasons To Take The Step
The distinct features and marketing approach of both these leading platforms generate numerous reasons to migrate Shopify to Magento. It all depends upon the business on how they take and perceive the process. Let us understand why Magento has gained the edge over Shopify.
1.   Defined Business Model
Magento caters to the needs of defined business models with its two precise platforms. One can identify their business type, requirements and set up their business on a suitable platform. The two distinct options are:
Magento Open Source: Formerly known as the Community Edition, this version is available as a basic platform for developers.
Magento Commerce: This version is available in two versions, namely, on-premises edition and platform-as-a-service edition. The commerce platform is perfect for businesses wanting to migrate Shopify to Magento for better opportunities.
2.   Third-Party Extensions & Integration
On an estimated sum, Magento supports over 5000 extensions compared to Shopify, which has around 200 extensions support features. Also, the former charges a one-time fee for every extension. However, with Shopify, one has to pay a monthly fee for using the extensions. The fee structure may seem like an economical option, but in the long run, it can be bothersome.
So, for every entrepreneur who is looking for a long-term run in the market, it is better to migrate Shopify to Magento. Its integration process and extensions are much flexible to utilise.
3.   Customisation Opportunities
Shopify works on the SaaS (Software as a Service) model with around 100 Shopify themes available for making modifications. It limits the users in choosing and shuffling between these customisation options. There is a theme editor tool available, but its optimum utilisation may not give the desired results.
On the other hand, Magento is an open-source platform with limitless opportunities to modify the layout as per the requirements. Also, it hosts hundreds of ready-to-use themes to make a suitable choice from!
4.   Peerless Functionalities
When it comes to the functionality of the platforms, Magento beats Shopify on a few technical grounds. Some of its significant features are:
Unlimited and expanded inventory size
Multi-Language Support System
Availability of discount codes & coupons
All these functions work well with the extensions to offer redeemable services that are prominent to migrate Shopify to Magento.
5.   Elastic Services
The services of Magento are elastic and give enough space to the developers or service providers to adopt new features for their site. It is sufficient to meet distinct business requirements and justify the customer expectations at the same time. With its multiple currency and language settings, it has emerged as a flexible online platform.
6.   Regular Updates & Fixes
The efficiency and feasibility of eCommerce platforms depend upon how often it offers bug fixes, updates, new features, and other improvement prospects on the platform. Magento boasts new releases almost every month with its large community at service. Its integration process is faster and efficient for this reason. One can avoid glitches simply by choosing to migrate Shopify to Magento.
7.   Price Segments
Magento has specified and grouped price segments for its different categories. Its open-source and commerce platforms have price segments to meet the hosting needs of all types of businesses. Budding companies can opt for free services, while established e-stores can avail themselves of the on-premises platforms for better services. These varied options are not available on Shopify!
These compelling reasons to migrate Shopify to Magento are enough to explain the increasing popularity of the latter in the market. Digital marketing service providers are also recommending Magento to enable their customers to reap the benefits. If any business does not have any defined inclination, it is always best to follow the lead of the market experts. And with the help of an expert service provider, make the task even simpler!