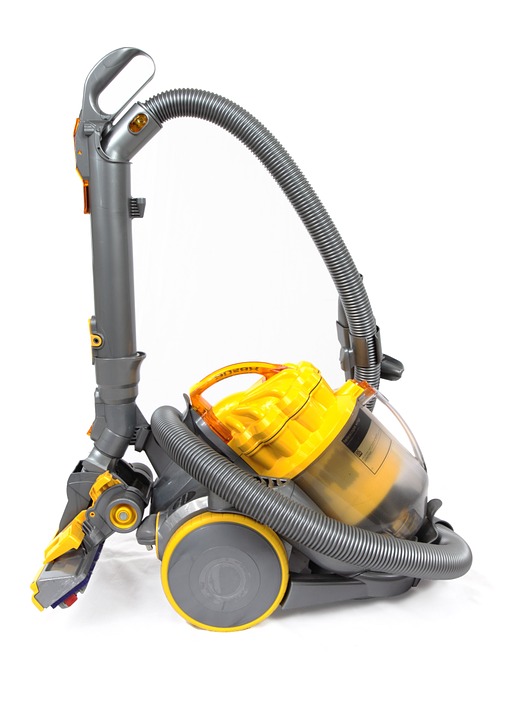 Business owners realize that any type of equipment will only last for so many years. That holds true for the heavy-duty cleaning equipment that you use in your facility as well as the equipment you use to manufacture goods.
Knowing when the time has come to replace that floor scrubber or commercial vacuum is important for safety as well as hygienic reasons. Here are some signs that will help you know the time has come to invest in replacements.
There's Still Residue on the Carpeting
There was a time when your commercial vacuum would make the carpeting look almost new. It didn't replace the need to have the carpeting steam cleaned from time to time, but it certainly picked up all the residue and left the carpet nap in great shape.
Lately, you notice that there is still some residue left after the carpet is vacuumed. That could mean the unit needs a repair or that it's time to replace it. The only way to know for sure is to have a professional examine the vacuum.
The Tile Looks Gritty
The floor scrubber used to make all the tile in the offices, break room, reception area, and other parts of the building look great. The tiles almost seemed to shine and the flooring always looked attractive.
Lately, you notice that there seems to be a slight film on the tile. In fact, it feels a little gritty to the touch, even after the scrubber is used. Perhaps some repairs would correct the problem. If not, the time has come to get rid of the old scrubber and invest in one that will do a better job.
Streaks are Present After Cleaning
There's another sign that indicates your aging floor scrubber needs to be retired. If you notice that it leaves behind streaks, the issue may be more complex than a repair can correct. Along with making the floor look less than clean, your janitorial team will have to spend more time doing something about those streaks. That will likely mean falling back on cleaning methods that don't involve machinery.
Think of the time it will take to get the floors clean without using the heavy-duty equipment. Your best bet is to start looking for a replacement so the tile and another flooring can once again look great.
You Can't Tell the Difference
Even in high traffic areas, you can't tell much of a difference once the commercial vacuum goes over the carpeting in the reception area, the hallways, or the conference room. That was not the way things were in years past.
You could tell both by scent and by the appearance that the carpeting was recently vacuumed. While the carpeting itself may be getting older, you should still be able to notice a difference when vacuuming is done. Since you can't, it's time to think about some new equipment.
When was the last time you paid close attention to how your cleaning equipment performs? Take a look today and ask the employees who use it regularly. You may find that buying replacements would help the place stay cleaner and help your employees get the cleaning done in less time.
Cleaning takes longer than it should be
It is said time is money and should not be wasted. Also, once a time is wasted, it can't be recovered. You want your equipment to clean as quickly as possible while at the same time maintaining a good quality level. Dirty working places don't give a good impression of your business to your prospects and existing ones.
Therefore, if you find that your equipment is not working efficiently, it's time to replace it since it will take ages to complete your cleaning task. Note that the person operating the equipment should not have to repeat cleaning the same area to get the desired outcome.
Having efficient cleaning equipment, you get an opportunity to do the job right the first time instead of having to repeat. If you find that you are experiencing regular troubles with your current cleaning equipment, it's likely time to consider replacing it.
Note that before you replace the equipment; ensure to do some extensive research so that you get the best.
Your area of work still appears dirty after you clean it
Good cleaning equipment should be able to clean your area of work the first time you use it. If your area still looks dirty after you have cleaned it, your equipment is not working right. Note that faulty equipment can damage your working area, especially when you are working on a floor.