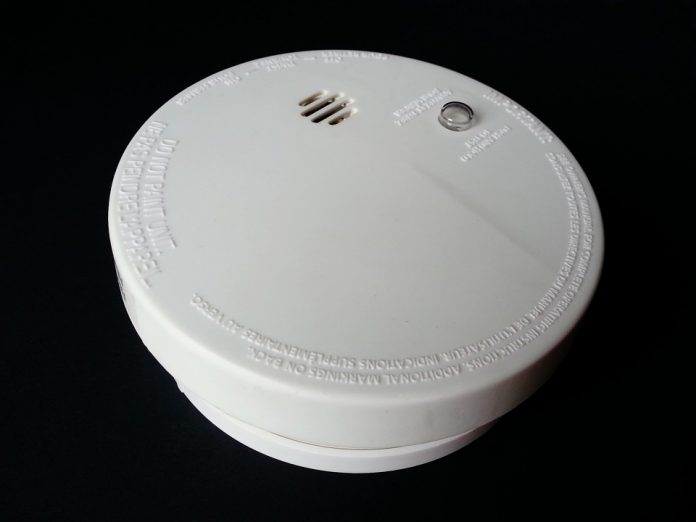 While the odds of having a fire break out are slim, you want every piece of protection and suppression equipment to function properly. Doing so reduces the potential for injury to your employees, the inventory, and the building itself. From the smallest fire extinguisher to the systems the deploy chemical fire retardant into specific departments or areas, it pays to check everything regularly. Here are four examples of equipment that should be at the top of the list.
Smoke Detectors
How many different types of smoke detectors do you have in the facility? You may have a Kidde detector placed in each enclosed area, every hallway, and then several in open areas. Each one of those detectors needs to be checked on a recurring basis.
The goal is to ensure they will still function even if the main power source is interrupted. Since these detectors are often the first warning that something is wrong, making sure they work properly is imperative.
Emergency Lights
While the Kidde detector units you have placed strategically around the facility will sound a warning, people must be able to see how to get out of the building. That's where the emergency light system comes into play.
Whether it's dark inside certain areas of the building or whether the smoke is getting thick and making it difficult to see, those lights provide beacons for those attempting to follow an escape route. As with the detectors, make sure they will work even if the power is off.
Large and Small Extinguishers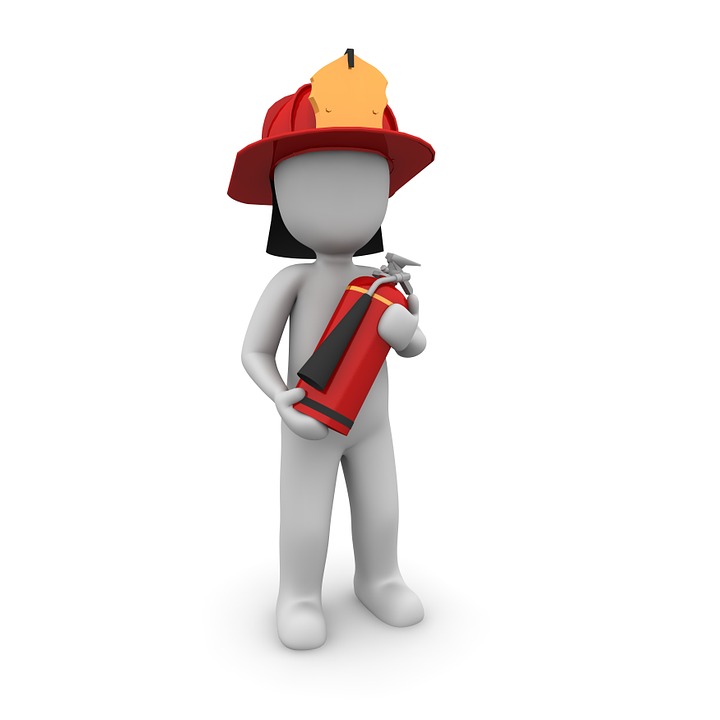 There are larger extinguishers that are kept in a cabinet right along with smaller units found mounted on different walls in the building. Your goal is to ensure each fire extinguisher is ready for use at any time.
That means making sure the pin is in place, the hose is not frayed or damaged, and the contents will discharge appropriately. Checking the pressure gauge that's found on many units will help you to determine if the extinguisher needs some attention or if it's ready for use.
Overhead Sprinklers
Whether the sprinklers deploy water or some type of fire retardant, it pays to check the sprinklers and the heads carefully.
Remember that even if the heads deploy automatically, make sure the manual backup mechanism is in top shape. You also want to have every head inspected to ensure nothing is damaged, clogged, or otherwise incapable of working efficiently.
Next, to making sure every fire extinguisher is working, regular inspections of the overhead sprinklers must be at the top of the list.
Remember that every type of fire protection and suppression equipment requires ongoing maintenance. Never make assumptions about the condition of an extinguisher, an emergency light, or a Kidde detector.
Set up an inspection schedule and make sure it's followed rigidly. Doing so could end up saving lives as well as your business.
Foam fire suppression system
Foam suppression systems are recommended to be installed in highly flammable places like commercial kitchens, airports, and manufacturing industries. Foam is helpful when it comes to getting rid of oxygen, remove the fire source and also prevent burning.
Gas suppression systems
These systems contain liquid nitrogen gas. The liquid nitrogen gas is held under pressure by the aid of FM200 chemical. When used, the FM200 chemical reacts with fire and puts it off.
These types of suppressors are best suitable for the small environment that could result in more damages when water is used to extinguish the fire like small office data cabins and electrical switch rooms.
Water sprinkler suppression systems
This type of equipment is mostly used for extinguishing fire worldwide. You can either use the manual or automatic water sprinkler suppression system. This type of equipment extinguishes the fire when the detectors of the automatic system get contaminated with smoke or heat which makes the sprinklers to turn on thus extinguishing the fire. For the manual suppressors, you will have to turn it manually when you want to extinguish a fire.
Reaction tube suppression systems
This kind of suppressor uses a valve to extinguish a fire. It is designed with a reaction tube that acts as a detector. When the room temperatures go beyond the required level, it creates a hole in the tube. The hole that is blown is where the reactive agents escape through and directly to the fire. This is a manual system that is manually operated.