The global markets and all the technology that keeps arising are two significant challenges for OEM engineers. After all, you need to ensure that your customers are satisfied and, at the same time, getting new customers and maintaining (or even increase) your profit margins are also vital steps for you to bear by heart.
It is where precision machined parts come in since they allow you to get the competitive edge you are looking for.
What is High Precision Machining?
Simply but, high precision machining allows you to get precision machined parts. This process implies removing raw material from an object using software applications, human engineering, and cutting machines. The final product will then be able to meet specific dimensions that your customers need.
One of the things that you need to keep in mind about precision machined parts is that this is a job many times outsourced. The truth is that some CNC (Computer Numeric Control) machines may be too expensive, or it may be easier for your company to outsource the task.
Now that you have a better understanding of precision machined parts, here are 6 points for you why choose them by CNC capability
#1: Less Error-Prone:
When you are looking for precision machined parts, you want to ensure that you get your final products with the right specifications. So, when you are using CNC machining, you will add the correct specifications immediately, and the chances of error are incredibly low. It's important to understand that many companies are still using human machining, making their parts more prone to mistakes.
 #2: Less Raw Material Waste:
One of the main benefits of applying CNC Machining Parts by CNC machining is that you will be saving much money. After all, these high precision machines can reduce all the waste you tend to have when using human machining.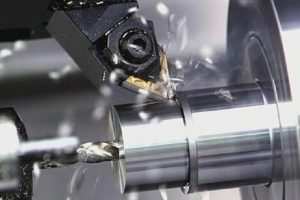 #3: Quality Consistency:
One of the unfortunate things that can happen to a company is the lack of consistency in their final product. Overall, this means more costs for the company, and we are confident this is something you want to avoid. Again, using CNC machining parts, you won't have this problem. After all, you need to enter the specifications once, and you will always get the same result.
#4: Workflow Enhancement: 
As an OEM engineer, you know the importance of having a good workflow. The truth is that when you need to stop the production for one reason or the other, this ends up affecting all sides of the business.
Ultimately, you want to take the time to improve the final product and not to deal with production problems. It is a significant advantage that is brought by precision machined parts.
#5: Shorter Production Cycle:
When you are trying to improve your production cycle, you have different options. You can improve the production overflow, but you can also delegate the CNC Machining Parts to an experienced company. It means that your production time will be reduced and dedicate your time to other essential tasks.
#6: Convenient Prototype Testing:
When you are trying to develop a new product that needs precision machined parts, you need to test different prototypes. While you already know this is the type of task that can take a lot of time and money, it is a practical step to ensure that you can explore other niches.
One of the main advantages of using CNC Machining Parts on prototypes is that you will have a "real" sample that you can show and test to your potential investors.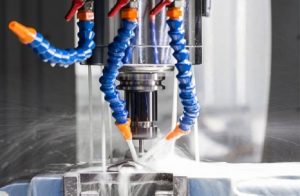 Conclusion
Are you ready to apply the precision machined parts in your production workflow? Here at SOZN, it has a wide range of CNC machining that allows you to get the precision machined parts you need in any industries. With SOZN's Automatic Lathe Parts that you can use in electrical appliances, computer cases and cabinets, automobile mechanics, and others, you will get all the parts you need with the right specifications. If you want further information about CNC Machining service, please contact SOZN for a quote now.