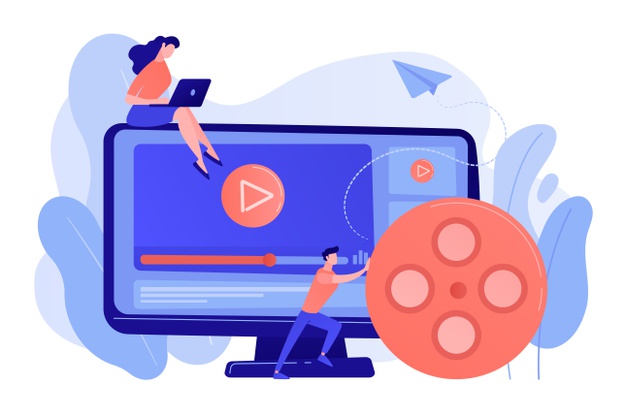 About 75% of all video views happen on mobile devices. Whether we produce or consume video content, everything happens on mobile devices.
There are apps that make watching and editing content a great experience. Which are the best video apps that you need to have on your phone?
Keep reading to find out.
InShot
You don't need to invest in a $1000 camera to produce quality content. You can use your phone. If you want to edit your footage quickly, you'll need to use InShot video editing app.
This app lets you make cuts, transitions, add graphics and music. It's a quick way to produce social media content without the expense.
The app is available for iOS and Android devices. It's free to use, but if you want to unlock the app's features, you'll need to pay $9.99 a year.
Adobe Premiere Rush
If you're already part of the Adobe ecosystem, this app is a no-brainer. It's not as complicated to use as Adobe Premiere. The name of the game here is simplicity.
It's a video editing app designed for vloggers and other content creators to produce content on the go. You can add titles, make quick edits, and export your content.
You need to subscribe to the Creative Cloud Suite to get the app or pay $9.99 a month for the standalone product.
Video Splitter
If you post videos to Instagram stories, you know what a challenge that can be. That's because Instagram allows 15-second clips in a story.
If your video is longer than that, then you have a little bit of work ahead of you. You want to make sure the splits are clean and easy to watch.
That's where an app like Video Splitter comes in. You pull a video up on the app and customize the split times to match the requirements. You end up with a watchable story.
Tube Mate
Have you ever wanted to watch a video but couldn't because of a bad internet connection? Tube Mate is frequently called the best Android video downloader for its ease of use.
You can just download videos on your phone using the app and watch them at your convenience. This is a great app to have if you're planning to go on a trip with spotty coverage.
Quik
For people who use GoPro cameras, you'll want to download Quik. It's an app that lets you edit and polish your videos and add graphics.
Quik enables you to control your GoPro remotely, which means you can get incredible footage from anywhere. It's a free download, but you'll need to make in-app purchases for some features.
The Best Video Apps
Video content is such an important way to promote yourself or your business. The ability to capture, edit, and watch videos from your phone is quick and convenient.
The best video apps in this article let you do all of that and so much more. You have complete control over what you watch and record. These apps give your content a professional look without spending hours in an editing suite.
Be sure to visit the blog for more exciting tech tips!