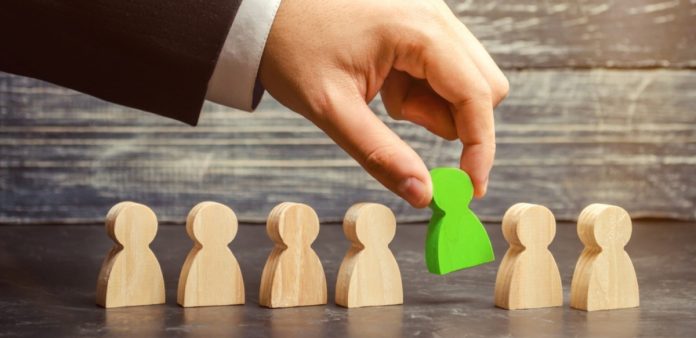 Fantastic user onboarding experiences will be able to provide your business with long-term success. But, if they end up being less-than-amazing, it can put a business in jeopardy.
That's because the user onboarding experience is your customer's first encounter with what you have to offer. First impressions count, which is why it's vital that you have an impeccable and impactful onboarding process. When you onboard users effectively, it will help quickly drive them to follow your call to action, which also improves your activation and conversion rates.
And that's only the beginning of the benefits user onboarding has to offer!
So how can you start taking advantage of these benefits and create the best user onboarding? Read on to learn the secrets of how to make your business' user onboarding more efficient.
What Is User Onboarding?
User onboarding is the first user experience people have when downloading your product and using it for the first time. It would usually look like a brief walkthrough, with short and simple steps, demonstrating how to use a product's best feature.
The goal of user onboarding is to promote user activation and retention. Activation refers to users understanding what your product is all about and how to use the features. Retention refers to the onboarding flow's effectiveness based on the design of the process, with users getting the information they need to use your product successfully by themselves, or knowing where to find product information easily.
If the user onboarding experience doesn't activate users or deliver a good experience, then your product won't grow. People will be too disinterested after a bad first impression, leaving your product to the dust. This is why user onboarding is crucial in product development, with user onboarding software and other helpful tools being a very important issue.
How to Make User Onboarding More Efficient
Now that you're familiar with the user onboarding experience and its importance, how can you make yours into something great? Here are the secrets to making user onboarding excellent:
Know your users

Not everyone is the same, but even if you have various customers using your product, you can identify a broad definition of those who download it. This is valuable data you can use as you design your user onboarding.
When designing onboarding features, you have most likely designed the product features already. Make sure that you use detailed and accurate user research for both design processes. Ask yourself, 'how can I explain to the users how these features will help them?'

Manage expectations at all stages

Of course, you would like to make the best first impression on users even before they use your product. You'll want to let them know how your product can help them, encouraging them to download the app.
This is why it's important to be realistic and never make any promises or claims you can't keep. Be honest throughout the onboarding process, as well as in the descriptions on app stores.

That's because, when you fail to deliver, you end up with frustrated users who wasted their time, thus losing their business for good.
Involve action in the experience

The next thing to take care of is how you will present the product's features to users. There are various ways to do this, depending on your app and its offerings. One of the best methods to follow is a function-oriented user onboarding approach, revolving around experiential learning.
Teach users the basic functions of your product by letting them try one action, or all of the app's main functions. Make sure the actions are broken down into easy steps and that the entire process is fun.

Use AHA moments in the user onboarding experience

Speaking of fun, you'll want to have your users surprised and achieve that 'WOW' or 'AHA' effect on them. Surprise is a strong emotion, and beneficial if you make it a positive one.
When you create an element of surprise, you can establish an emotional link with users, helping them learn how to use your product's main features faster. It will also give users confidence and pride after they discover how to use the new feature or app.

Ask about sending push notifications
Another way for users to finish the onboarding process is by enabling your push notifications. However, you need to time this right, as it can make or break the conversion rate.
Before sending push notifications, wait until the user knows the advantages of the product and how it will help them.

Speak the user's language

This is part of tip #1, after knowing who your users are. When you speak in the users' language, it will help the onboarding process go smoothly. The steps and overall process will register better with the user and help build a personal and emotional connection.
When speaking the users' language, make sure that you use simple sentence structure, as well as animations, images, interactions, and sounds that can create emotional responses, no matter how small. You can also use wordplays of common phrases, which enhances enthusiasm.

Show more personality

Now, on to personality! The user onboarding process should have the product's tone and visual design. The brand identity of your product should remain the same throughout, and you'll want to introduce it right away to make your app and brand more human.

Wrapping It Up
There isn't any perfect onboarding strategy, but there are ways you can help make it a better experience. With the tips mentioned above, you can implement the ones that work the best according to your business and end goal. That way, it is more likely that people will stay and continue using your product for the long term.
I hope that this article on user onboarding experiences helped you out. Start to make improvements to your user onboarding experience now and see what it can do for your business. Good luck!
Do you have any questions or want to share your tips and experiences on making user onboarding the best it can be? Share your thoughts below, all comments are much appreciated!