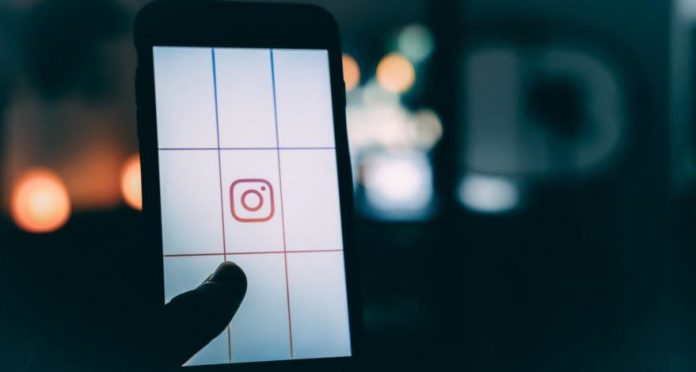 Nowadays almost 70% of the smart users are on Instagram, and on a daily basis 500 million users are login to Instagram. So in simple words you can, it is the best platform with a large community for establishing the business. You can get the direct customer and targeted customers from Instagram.
No doubt Instagram is using it universally, but it is not compulsory everyone is using it for professional purposes. If you are using this platform sharing your photos and videos, then you don't need any kind of strategy to run your profile. 
However you are using Instagram for professional purposes, or you want to start an online business on Instagram, then here we have a few tips and guides for you. If you follow these tips efficiently you will get at least some results.
For achieving digital marketing on Instagram here we have five tips.
1. Analyse the Competitor and Learn
First of all I need to clear one thing, there is Abigail's difference between getting ideas and copying. In getting ideas you are actually inspiring from the current idea, almost inventions in the world are created by inspiring from the original source. So getting ideas is not a bad thing. But don't make yourself copycat. Instagram never appreciates you if you copy from the other user. 10 to 20 (percent) copy is adjustable, but full copy never comprises. On Instagram for making the Instagram marketing strategy you need to analyse the competitor. You should have two to three competitors, observe their way of work, how and how many times they are publishing the post on Instagram. What types of captions and hashtags they are using. Just analyse and learn from them. 
2. Design and Create Content
If you are a personal user on Instagram, then you don't need to design or edit your photos and videos. Just simply click the photos or record the videos and post on Instagram. However the business users need to focus on the content creation. For designing the content you need to do proper planning. In planning you have to focus on the following things.
Set the particular design or style for your posts.

Be consistent in creating your content.

Use Professionals tools for creating the photos.

At least create the content for a week, so how you can easily publish the content without any inconvenience.
If you follow the high profile users on Instagram, they are publishing amazing content. The way of designing the photos is amazing. You can follow those people just for inspiration. Don't copy their design. Just learn and try to make your design. For this purpose you can hire a professional. 
3. Just Focus on Your Brand
I have seen many times on Instagram that the brands and business owners are uploading irrelevant content that is actually not good for the business. People think they are posting their daily life activities on Instagram just to let the users know about the routine, and this is how they can gain more free Instagram impressions. This thing can be good for the established business, not for the new. If you are for the purpose of business on Instagram, then you should stick to it. For example if you are running a shoes brand on Instagram, then you should publish photos and videos regarding shoes. 
4. Don't Put Useless Captions
Whenever someone visits your post, in first approach he or she reads the caption. So you should also focus on making the creative captions. Well you have created a wonderful and attractive post, and in the last time you have published a post with a useless caption. Literally the hard work you have done on creating the content will vanish. As like the creative content, the caption should be focused. Few things you need to keep in mind for making the meaningful caption.
Caption should be relevant to your content.

Avoid spelling and grammar mistakes.

Don't make long captions, because users don't have much time to read long captions.

Your caption should have keywords that explain your content.

Try to put three to five hashtags in the captions.
If you follow the above guidelines you will be able to make an attractive caption for your post. If you don't have good skills for creating the caption, you can hire someone who has good skills in copywriting and caption creation.
5. Find and Use Proper Hashtag
If you have knowledge of SEO, then you should be familiar with the power of the hashtags. Hashtags always help in giving the instant boost to the posts on Instagram. If you ever tried Instagram influencer marketing, the influencers when publishing your content on their profile they put the meaningful and relevant hashtags in the captions. For finding the captions you can observe the posts of the competitor, else you can get the hashtags from the internet. There are many websites and applications available providing the hashtags. Some of them are free sources, and some are paid.