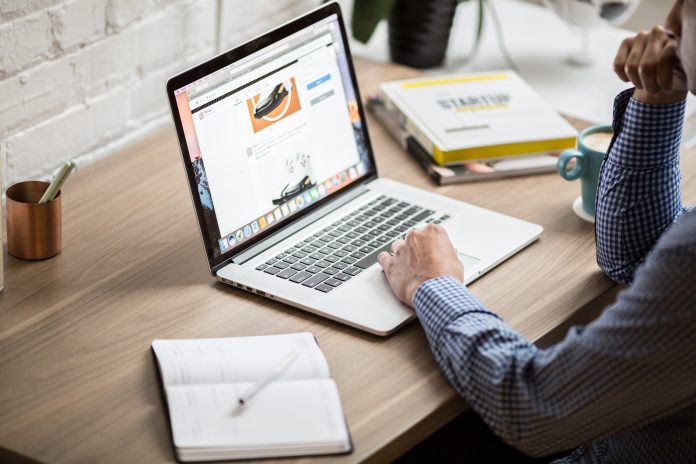 Nowadays everything is online, you cannot live without sharing your details and work online. Ecommerce shopping websites are now a very important part of each business.
Apart from the practical work which you will be doing at your shop, you also need to make an appearance in cyberspace. In this article, we will discuss some tips which can help you in getting the best response from your clients. Simple ecommerce platforms are now trending, and there is no other business that is running without it.
Web designing is very critical for your business, many businessmen try to ask for help from various easiest ecommerce platform for beginners. There are a lot of things connected with your website's business.
Here are some tips which may help you in boosting up your sales through your business.
1.    Simplicity
While designing your e-commerce website, you are supposed to create a to the point website, without any type of extra banners and bright color.
Only highlight the special announcements, ads, and tabs. Otherwise, people may feel annoyed while using their website.
2.    The Branding
At your website, you have to make branding a religion there. At every corner and every side, there have to be some pick-up lines for your brand.
These pickup lines can be under the product description, at the front of the page and the sides as well. you can create unlimited brand pickup lines, tags, and blogs by working on the theme and base of your brand.
3.    You are a visitor
You must think as if you are a visitor at your site. What will you expect how the things and tabs must look like and where? This activity will take some time.
You should visit other websites, and let your mind understand the trends as well.
4.    Understandable Content
A visitor must be able to understand your products and the theme as well. many websites are created without any planning and most of the time, visitors roam here and there form one tab and page to another. Ultimately, this will not compel your buyer to buy and you will lose the clients.
For instance, if you have written a product review, then try to give short paragraphs with headings, it will help the public to understand the concept while having full attention.
5.    Making Categories
You must create a lot of categories at your site, this will help the traffic to use the best of your business website.
The easier categories the more user friendly your website will be.
6.    The Policies
You must have a separate page for shipment and refund policies, this will boost up the confidence of the buyer, moreover, you can add some pages for buyer's review, they will help the buyer to understand what were the previous buyer's experience and how much-dedicated businessmen you are, try to be exact and do not use any words which are vague as it can be risky.
7. Website Security (SSL/HTTPS):-
Website security is a very important part of any e-commerce Website. Because visitors can visit your website and make an online transaction over there. So make sure your e-commerce Website must be secure with an SSL certificate like 
Comodo PositiveSSL Wildcard
. This certificate can establish secure connections from browser to web server. Also, this SSL certificate can encrypt the customer's sensitive information like credit cards and banking details.