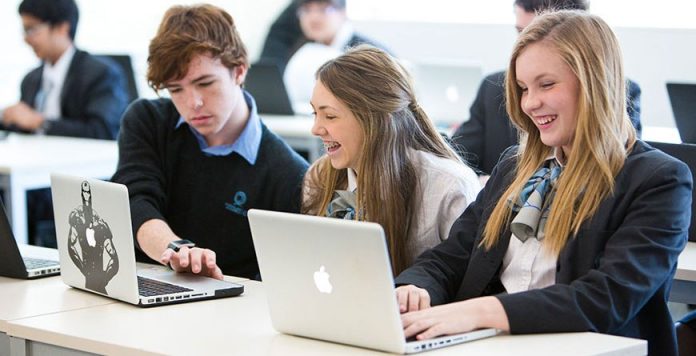 Nowadays, online course has been becoming more and more popular. Many universities around the world offer online degree programs too for those who cannot attend directly to the class especially for overseas learners. There is a wide-selection of courses available and ranges across various industries. Students can take up health related degrees in nursing, medicine and social work to fields in business and logistics with an online supply chain management degree, there is a course for almost any subject matter that one wants to pursue in.
Earning degree from online of course, however, require the students to have certain different skills from conventional studies. The flexibility and convenience to earn degree from online course can be useful for a lot of students, but they have to have strong skills especially time management. This article will give you tips to succeed in an online course.
5 tips to succeed in an online course
1. Skills of time management
If you are ready to take an online course, it means you have to be aware that there is no fixed schedule for you. You will only face some kinds of list of materials together with their due date. That is why, it is important for you to manage your time and other activities wisely so you can finish your assignment on time. There is no time for procrastinating because it will be very hard to stay up-to-date with the assignments, lectures, tests, and others. Procrastinating will make your learning experience unpleasant. You need to take online course seriously and do your obligation well and on time.
2. Skills of communication
You may think you will have no relationship with professors in an online course since there will be no face-to-face contact with any of them. But, did you know that there are tools that designed for students to have dialogue with professors. Since the communication has been made easier in online course, you have to be more active in asking questions related to the materials or assignment that you don't understand.
You have to remember that just because you can't talk to professors face-to-face or see them in person, it doesn't mean that they do not care about you or they don't have time to help you in online course. Both digital and non-digital contacts have the same social requirements. It is important to be always polite with classmates and teachers to make sure you have good relationship with everyone in comfortable learning environment.
3. Environment of study
Since there are no physical classes in online course, it allows you to study anywhere you want. With this benefit, it is highly recommended to choose quiet study environment without distraction. It is better to turn off your mobile phone and avoid unnecessary internet surfing when you are on your assignment or study. If you are in public place, make sure that other people do not distract you like talking too loud. Choose a public place where the music is not too loud and it is not too crowded. Whether you are in public or private place, you should choose comfortable place with good seating and lighting to be able to focus on the assignment at hand.
4. Plan of study
This point is related to skill time management. In managing your time, you have to be able to specify your schedule to study. It doesn't mean that you have to sacrifice your time with family and friends or your important activities. You should make time for all important activities in your life especially time for your family and friends. It will be a great idea to save several hours each week in dedicating your time to online course. Just like you spend your time to important activities, you have to use those hours wisely and non-negotiable.
5. Stay organized
Students who enroll in conventional course usually have a fixed schedule to follow every week along with the class assignment and class instruction. Meanwhile, in online course, you may have flexibility since there are no such things like fix schedule. That's why it is important to stay organized as soon as you enroll in an online course. All the due dates of your assignments need to be in the calendar, paper folders, or online that should be made every week. Your study area also needs to be clean and quiet too. Make sure that all coursework materials are kept together.
More information
After those tips make you more confident to enroll for online course, now you can try to have a visit to bestonlinecoursescoupon website. In here, you can pick the best course for you with helpful teams behind you. They provide good quality of many online courses and help you to save your time in finding the best one.