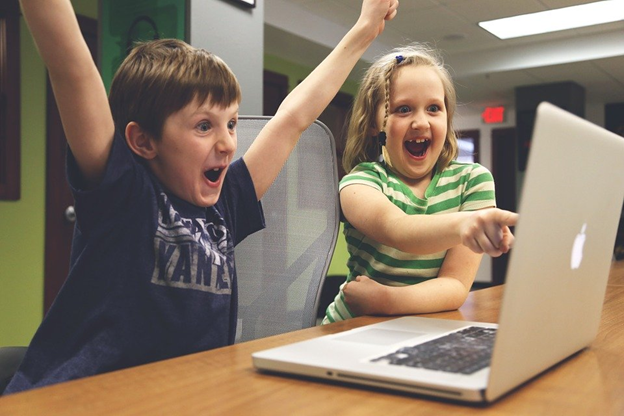 Gone are the days when video games were simply considered as an indulgence for your spare time. When it was considered to be confined to only kids. Nowadays it's a multi-billion-dollar industry that is expected to surpass all expectations and many individuals are making a career out of it too. The video gaming industry according to the company NewZoo generated $138.7 billion in 2018. In the US alone the gaming industry by 2017 was worth $18.4 billion. Whereas according to the projected forecast for 2022, the US share of the market is expected to reach somewhere around $230 billion, thus making it inevitably the biggest market in the world. Johan Sundstein who goes by the name of NOtail is a professional Dota 2 player who at the age of 26 won a total of $6.9 million from 108 tournaments. That's right, professional video gamers are making the dough in the millions! Now before you get out your gaming keyboard from the cupboard and start bashing in those buttons, how about we offer you some tips that can make your journey to fame all the better. You see professional video gamers always pay attention to detail and if you want to win big in online gaming events then you need proper support. In this post, we would like to share with you some specs and techs that can make your gaming experience better. So let's take a quick look at each one of them:
1.    Fast & Non-Stop Internet Connectivity
If you want to take things up a notch, then instead of simply playing games on your consoles or PC for that matter, you want to join the online community. Many video games being released right now and, in the future, allow you exclusive access to online events where things get larger than life. That is exactly why we have listed getting the right internet connection as the number one priority. Here is a quick walkthrough of what kind of specs you want your ISPs (internet service providers) to deliver:
Download speeds ranging from 15 to 20 Mbps and going all the way up to 1,000 to 2,000 Mbps.
Low Latency means reliable and strong network connection, which is why wired connections are often given preferences over wireless connectivity.
A Ping rate of 20 – 40 milliseconds is considered acceptable. Ping rate lower than 20ms is optimal.
Fiber optic cables are your best internet connection type but they can be costly, so a coaxial cable or a DSL (digital subscriber line) can be a good option.
You can always run tests for how your network is performing through net.
2.     Hardware & Specs
Since the majority of consoles released to this day come with their own hardware specifications, in this section we would solely focus on how to build a gaming pc. There is no doubt that if you want to transform your gaming experience and feel fully stimulated then you need some top-notch hardware. Here is quick rundown for beginners and those who seek to become aficionados in the future:
When it comes to your basic PC setup you need compatible hardware to give you exquisite experience when gaming. This includes the CPU (central processing unit), RAM (random access memory), GPU (graphics processing unit), Motherboard, CPU cooler, and hard drive (HDD) or solid-state drive.
The motherboard is the foundation on which you build your gaming PC. ATX boards are considered the best option. Two sockets to consider LGA1151 for Intel CPUs or for AMD you need to look at AM4. Other specs include a pair of x16 PCIe slots, 4 DIMM slots, and two M.2 slots. Lastly, high-end motherboards also require at times 2 EPS connections. To keep yourself away from all the confusion of selecting the right motherboard for your PC, simply look for the ones offered by Intel, Asus, or MSI aka Micro-star International.
The faster your RAM is the better your PC will perform and accomplish certain benchmarks. For the best experience, you should look for clock speeds in the range 2133 to 4600 MHz for capacities ranging from 4-128 GB. For 16-128 GB look for clock speeds from 2666 to 4700 MHz and you are good to go.
DDR3 and DDR4 are close contenders, but DDR4 takes the top spot even though it is more costly than DDR3s and has slightly more latency as well. DDR4 consumes less power, runs at a faster speed, and has no cap for maximum clock speed as well.
Since you are aiming to build a high-end gaming PC, it surely will produce a lot of heat. For that, you need a thermal compound to keep things cool. Keeping your CPU cool is a must! This will make it run at higher speeds without crashing and will improve the overall performance of your system. Pro tip: Always keep your paste on the top of your PC! Avoid using an insufficient amount of paste as it will not allow proper heat transfer.
A genuine PC for gaming can use as much as 1,394 kWh (kilowatt-hours). Many consider 500W to be good for most cases. Best picks concerning power supplies for gaming PCs include Cooler Master, Corsair, FSP Dagger, and Gamdias to name a few.
Overclock vs Not to Overclock
Remaining well within your clock times makes sure that you do not run the risk of burning your rig. However, for hardcore players, there are tons of guidelines available online to achieve overclocking without running such a risk. We recommend safer gaming as a priority, but the decision is yours to make in the end.
3.     The Right Set of Peripherals
Lastly, you need the best peripherals to enjoy your gaming experience. This can include:
Surround-sound gaming headset for an immersive experience.
Gaming keyboard with lower travel distance plus double-taps, and other command adjustments.
An HD webcam to stream yourself on platforms like Twitch and the rest.
Comfy gaming chairs, have adjustable height, armrests, and much more.
A gaming mouse controller that offers superb accuracy, nice feel/look, programmable buttons, and ergonomics.
And of course, a gaming-centric display monitor that features HD/UHD compatibility and refresh rate of 144Hz.
Conclusion 
Well, then we have come a long way in this post to inform you about how you can make your gaming experience better. We have covered the basics including robust internet service, an outstanding PC, and some great peripherals. However, most importantly your internet security nowadays plays a vital role and this is why as an ending note we strongly advise to keep your interactions online and offline chivalrous. Play fairly and enjoy to the best of your capacities in a friendly and unprejudiced environment for all.
Gaming communities abhor racism of any kind. You should also keep yourself and others safe from any threat to your identities and personal information. Cybercriminal activities are punishable by law and this is why you must make sure that you take ample measures to protect yourself and others from such vulgarities. Having strong malware, spyware, and anti-virus software installed should be your topmost priority before initiating a career in gaming. We wish you all the best for your future endeavors. May the best player win!