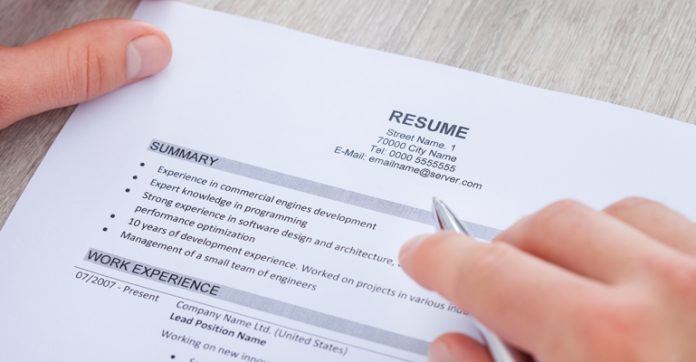 It's always a good idea to keep your resume up-to-date and fresh in case your dream job arises suddenly. By the time you've refreshed and updated your resume it's likely the position will already be filled. Having to rush through jazzing up your resume and pondering your recent accomplishments is overwhelming and frustrating. Life, in general, puts updating a resume at the bottom of the pile of tasks to do. When a once in a lifetime opportunity does come up, you don't want to be scrambling at the last minute.
There are many other reasons why you want to keep your resume updated. If a friend or colleague wants to nominate you for something or present you with an award, they might need to send off your resume to a committee. If your resume is outdated, it won't showcase all of your most recent achievements. An updated resume also comes in handy if you're ever interested in doing any side projects. When the opportunity presents itself, you'll be confident and prepared. Even if you're not looking for a job, there still might be someone out there looking for someone with your skills. Hiring managers are always looking for people who would make a good fit for their clients. Keeping a refreshed resume handy, could help you land an unexpected yet lucrative opportunity. Drawing a blank is entirely normal, especially, if the same company has employed you for a number of years.
There are many resources to pull from, and you can always click here to learn more about writing your resume. For now though, here are some tips to follow that will help make it easier to keep your resume fresh and up-to-date.
Track Your Accomplishments
Create a folder on your desktop or inbox that keeps a record of your accomplishments. It's challenging to try to remember achievements from the past no matter how important they are. Store vital documents including reports, performance evaluations, and emails of praise in one easily accessible place. It takes only seconds to tuck this information into a safe place to add to your resume later. Keep a separate folder for compliments that aren't exactly resume-worthy. You never know if a potential employer will want more reassurance of your abilities.
Keep Social Media Profiles Current
Your LinkedIn or Twitter profile is easier to maintain and update then your resume. Make sure the profiles are not more than a month or two old at the most. You can add a couple of sentences regarding a new certification you've received or a recent project you've completed. Every time you access your social media pages should be a reminder to include new accomplishments.
Update Your Resume Twice A Year
Rather than waiting years to update your resume or when an opportunity arises, give it a refresh twice a year. Ask yourself the following questions:
Do you have a new position or employee?
Have you received any awards?
Did your career goals change?
Is your resume format current?
Updating your resume frequently will ensure you're prepared for all scenarios that come your way including layoffs. It's a good idea to have your current job description already listed on your resume to make it easier to negotiate a salary.
Make It Your Own
Instead of copying and pasting, adjust the language on your resume to make it a little more personal. Recruiters want to see what you've accomplished and achieved. They don't want your resume to read too much like a job description. Take your job responsibilities and word them in a way that expresses how you fulfilled them.
Stay Organized
Keep a separate master resume for you to use solely for adjustments. Later on, you can copy and paste the file to another document and remove any work experience that doesn't apply to your potential new job. Be sure to keep it in a safe place that's easy to find.
Double Check the Details
Whenever you make a change to your resume, set aside some time to do some proofreading. It's a good idea to ask a friend or family member to take a second look. You're not only looking for misspellings here, check that the verbs in your sentences are used correctly in the past or present tense. Don't overlook what may seem like minor details and check for consistency. Bullet points should either end with periods or none at all. The month for all employment dates must be abbreviated, listed as a number, or spelled out and never a combination of the three. All headings should have standardized formatting and look uniform.