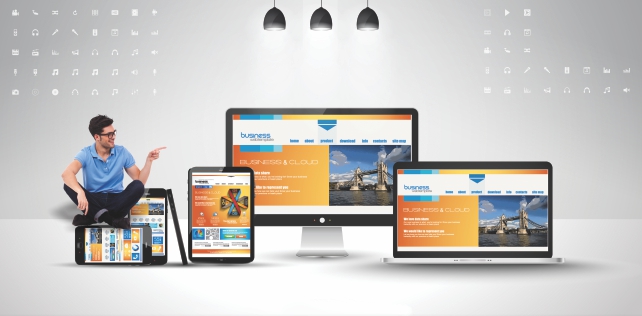 Is it possible to build a website in just a couple of days? This task may seem too technical, but thanks to content management systems such as WordPress, building a website can be relatively straightforward. The process is even easier when you have the appropriate tips and tricks to follow, featured on expert platforms such as Howtohosting Guide. Yes, web hosting is of utter importance when creating your site or blog. In this article, we will discuss how to build a website without a web developer's skills or a business entrepreneur's budget.
Make a site structure
You may not be a business entrepreneur with years of experience in various projects. But you do need a business plan. What is the idea of your site?
Depending on this answer, create a site structure. In fact, structure is an essential component of your SEO strategy – it demonstrates which pages of your website are most relevant. Your site structure also has an influence on the rankings of your articles in Google and other search engines, as it shows how you organize your content.
Shortly said, if you build a good structure, you will make both Google and your visitors happy.
Here are some of the fundamental reasons that make the structure vital to the well-being of your website:
– Crucial for good user experience;
– Crucial for Google rankings;
– Overall importance for the SEO of your website;
Here's what site structure is made of:
– A homepage;
– Categories;
– Subcategories (if any);
– Individual pages and posts.
How are all these elements grouped? The homepage should be at the top of the site's construction. Under it, you have your categories or sections, which are the home of all of your content. Pages and posts are organized beneath the categories.
Our advice is to start small, because the larger the website, the more challenging it is to organize its content.
Build your site with an easy-to-use CMS such as WordPress (WP)
WordPress is one of the best content management systems, with a market share of 60.4%. WP is free and open-source and is appropriate for both experienced and inexperienced bloggers. WordPress.org is where you can find the core software package of the CMS. However, it can be installed as part of a hosting provider package you decide to use.
WordPress.com, on the other hand, also supports the core software. Automattic, a company, created by one of WP' founders, also made the .com domain. However, if you decide to build your project with the .com version of WP, you won't need to install the software because it is already included.
So, what is the difference between WordPress.org and WordPress.com?
The .com domain has all the tools for building a hosted WordPress site. You can use the WP platform for building your blog quickly without the need to code. To use it, you only need to perform the following easy steps:
Register for a free account;
Choose a theme for your site;
Start your blogging experience.
In short, this version of the CMS is quite easy to set up and use. It is often used by new bloggers and small businesses to build their sites, as it doesn't require complex customization. However, if you want to customize your blog and rely on Google Analytics, you should go for the .org version.
Build your website with drag and drop builder
Drag and drop builders are designed to help you to add any content to a page by relying on drag and drop elements like blocks, modules, and widgets. If you decide to use such a builder, you will discover that you don't need coding skills. Still, you can customize, move, and arrange elements and design unique page layouts.
If you use WP, you will find out that your design is based on the theme. Most premium themes include many customization features, which are often too complicated for beginners that lack coding skills. That is why adopting a drag and drop page builder is a great way to build your site.
Read helping blogs and platforms
Once you start building your website, various questions will start popping up. The best way to answer them is by reading expert articles that provide technical tips and tricks. You can even create a list of the most useful and trustworthy sources of information you come across while developing your site. Following such platforms will also enrich your knowledge in the future, so don't underestimate the importance of self-education.