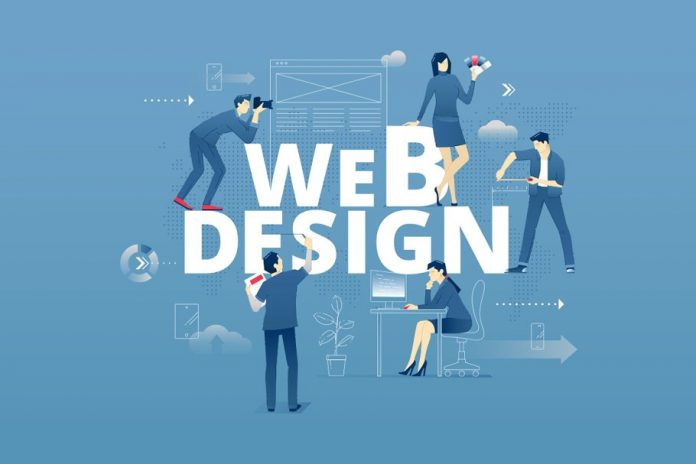 Do you want to design a beautiful website that everyone is going to love? If so, there are several important considerations you need to think about. Every website is different, and the right website for one person is not necessarily going to be the right website for you. At the same time, you must make sure you think about the design of your website ahead of time. That way, you can make sure it is right for your target market. What are a few of the most important factors you need to consider when you are interested in designing a strong website? Learn more below, and make sure your website is attractive to as many people as possible.
Only Add Elements That Have Value
First, you need to think carefully about the elements that add to your website. There are a lot of people who try to add as much as possible to the website, thinking that it will help the website stand out. Instead, they simply end up cluttering the website, it can get hard for users to find the information they need. Therefore, only add elements that will add value to your website. Think carefully about why you are adding certain pieces to your website. What do you want those elements to do? What benefit do they provide? Make sure everything on the website has a purpose.
Think About the User First
Next, think about the user first. You know what you like when you visit a website. You need to incorporate those same features on your website. For example, do you like to visit a website that is laid out logically? Do you like to visit a website that is easy to navigate? Think about your target market, and design your website with them in mind. Do not forget that there are some people who visit your website that might have disabilities. You need to use a program that makes it easy for people with disabilities to navigate your website. That is where something like an accessiBe scanner can be helpful. You might also want to take a look at a few accessiBe reviews that can share some important information with you.
Ensure All Information Is Easy To Find
If you want everyone to love your website, you also need to ensure all of the information you have at your disposal is easy to find. There are a few ways to make that happen. For example, you might want to use a navigation menu that has convenient links. Make sure all of the links work exactly as you expect. You should also use bullet points and headers that make it easier for people to scan the page quickly to find the information they need. If you make it as easy as possible for your visitors to find information on your website, they are going to come back for future visits.
Design With Every Platform in Mind
Finally, when you are designing your website, you need to design it with every platform in mind. Keep in mind that people are going to use different devices to access your website. There are some people who might use a desktop computer, while other people are going to use a smartphone. Then, there are people who use tablets and laptops to access your website as well. If you make sure your website works well on all of these devices, you will endear yourself to as many people as possible. Make sure your website is compatible with all devices that could access your website.
Build a Website That Everyone Will Love
Even though there are a lot of challenges that come with building a strong website, this is not necessarily something that you need to handle on your own. For example, you might want to reach out to a professional who can help you design your website, or you might want to use a software program with some drag-and-drop features that can make it easier. Do not forget that you need to design your website with your target market in mind. Make sure your target market will fall in love with your website when you are done.