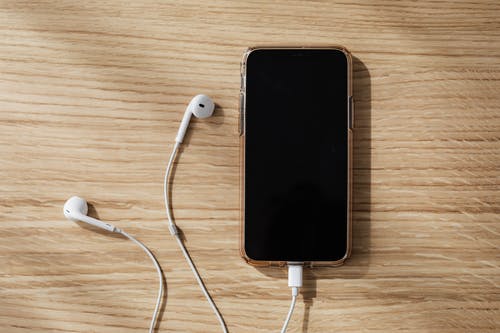 The world is running on technology or it can be said that technology is running the globe. The most developed miracle of technology is easy to take in a pocket and that is a smartphone. which facilitates us in different matters of life whether those are online classes in any global pandemic or doing chit chat with friends. Mobile has always helped humans to be connected through applications and applications are the basic and most important part of mobile devices. which can be downloaded easily from different methods in which we have play store, google app galleries, and other methods.
Play Store
Playstore is the most basic and most usable app for downloading any android app. it is being operated by the world's most advanced company called Google. one can easily download an app from the play store you just need your Gmail to be connected and then you are ready to download an android app. To
download any app from play store:
just open the Play Store app on your device,
Make sure you have connected it with your Gmail account
Click on the search bar and write the name of any app
Click on install and then enjoy the features of that application
Websites
There are a lot of sites running on the Google and some of those are providing up to date applications which you can download directly to your phone and can enjoy the taste of technology to download android apk from Google:
Open a good browser like chrome,
Write the name of an application and write apk after the name of the application for better results
Look for a good site from the search list
Click download and then install to get that app on your mobile phone
Make sure you have permitted unknown sources from setting otherwise it can not be installed
App Gallery
Each mobile is coming with their own app gallery which not just allow you to download the apps but it gives you a lot of opportunities to win some extra things no doubt there will be some less number of applications on app gallery of your mobile as those are under developing methods of an era so to download an app from app gallery:
Open the app gallery of your own mobile ( if you have a device named Huawei then it will be Huawei app gallery)
Simply look for the search bar or check the suggested apps
Write the name of an app or click on the suggested app
Tap download and then it will be automatically installed
App Website
Another method of downloading an android app is so specific and not that vast. This method is based upon the website of that application which you are looking for. Sometimes many applications use to be unavailable on play store or other platforms but the website of the particular application so to download any app from a specific website:
Search the official website of that application provider
Find the download option from there
Click on download and then simply install by permitting unknown sources
Open the app and you are ready to get all the update features of the app
Social Media and Others
The other method of downloading any app is through social media applications like WhatsApp, Gmail, and other, these platforms are being used to share and download the apps these are not that useful methods nowadays but yet some people use that method.
With that, the last but very basic method of getting any app is sharing it from any of our sharing applications or system in which we have a method of Bluetooth, WiFi direct, and some apps like zapya and others.
These methods of getting applications offline are also considered a great source of running with technology. These are considered to be the best method of getting apps in rural areas as people there use to face the problem of Internet signals and because of that they share and install the app through these things.
The followings were the most basic and most important methods of downloading an android app and to be connected with the world in a single click. So download some great applications for yourself and enjoy the way of living with the technology.