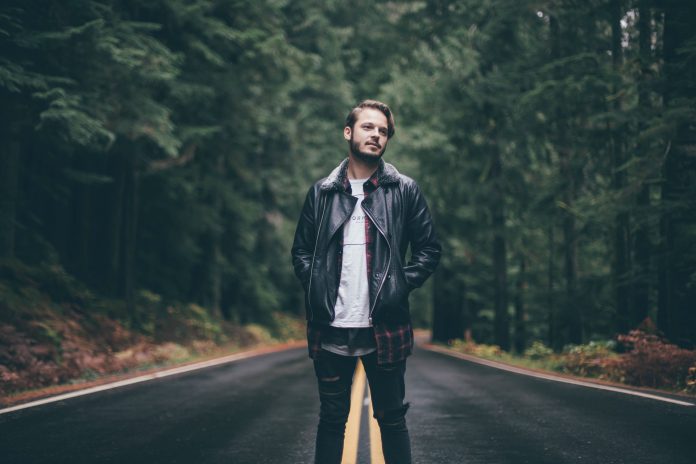 It's time to revamp your wardrobe, update your skincare routine, get a fresh haircut and prepare for the Pumpkin Spice Latte season. Put your bikinis, shorts and summer dress away because it's time to get all cozy and layered up.
If you want to look up-to-date throughout the colder months, you need to do a little more than just dusting off your old blazers and jackets. You need to hop on the latest trends to give your winter wardrobe a much-needed uplift. If you are confused about what to buy this season, then this article is for you.
Here is a list of pieces you need in your wardrobe this fall.
Buy Chunky Sweaters:
No winter wardrobe is complete without a few chunky sweaters. A chunky oversized sweater is one of those winter staples that has been holding steady for years. Being versatile and effortless, this piece can be worn and styled by anyone. Days have started to get shorter and colder. This means the festive season is right upon us. 
Ugly Christmas sweaters are also in fashion. These comfy yet chic sweaters are fun to wear during the festive season. These days you will find these sweaters even at the high-end fashion houses. These sweaters make the perfect gift for your loved ones. There are various online stores where you can find these chunky knitted sweaters. These sweaters won't just keep you warm but make you the center of attention at your next family function.
Get Capes:
Your winter wardrobe is incomplete without a cape. Whether you want to stay warm during those late-night walks in fall or simply want to add one last layer to your outfit during winter, a cape will carry you through all. You can glam up your outfit by throwing a cape over. You can add spice your casual jeans and sweater or add more dimension to your fancy date-night dress. It will let you look elegant while keeping you warm when the temperature drops. Choose patterns, prints and color which go with your personality and complement your individual style.
Get Classic belts to accessorize your outfit:
If you want to ramp up your boring outfit, put a belt over it. It adds more personality to your outfit. It turns a casual dress into a more formal one. If you want to look like a runway model, accessorize your coats, blazers and chunky long sweaters with embellished belts. Cinching your oversized chunky sweater at the waist add some shape to your outfit. You can even carry a fanny pack or belt bag to make your outfit Instagram worthy. If you are wearing a basic piece, try to pair it with a rather fancy or embellished belt. However, if your dress is fancy, try to find a plain leather belt to add to the glam.
 Purchases Classic Coats
A girl can never go wrong in a classic winter coat. From influencers to celebrities and royals, this wardrobe staple is an essential for every wardrobe. It is one of those basic pieces you can wear year after year. Try to invest in a high-quality coat basic coat that carries you through all events and occasions. Try to look for solid pieces to add to your wardrobe. Go for the timeless beige or camel color wool coat or get a black coat that carries you through night parties or dine out with friends.
Add Bright Statement Outerwear to your wardrobe:
Your winter wardrobe doesn't necessarily need to be to all dull and dark. You can add some bright colors to your closet to make a statement. A statement coat will add more brightness and character to your winter outfit. You can add a bright red coat, a yellow cape or an electric blue puffer jacket for the days you want to stand out. Whether it's a concert, a birthday party or a movie night, you can lift your basic jean and sweater by putting on a bright statement jacket, coat or cape. You don't need to put a lot of effort in putting together your winter OOTD when you have a bright outerwear that goes with everything.
Moreover, yellow, red and orange are some of those colors that bring you joy during fall and winter. These colors make your entire look warmer yet playful. So put on a bright statement coat and prepare to turn every head you walk past on the street.
Go for Beanies:
You couldn't be more wrong if you think beanies are no longer in the trend. Buying the right shape and size makes you look chic and playful throughout the winter. If you don't want to cover your head with a scarf to stay warm, a beanie will do that for you. These days, beanies are available in a variety of styles that go with just about any outfit.  You can go for basic a black or brown knitted beany and pair it up with vans or converse, put on a sweatshirt with boyfriend jeans and there you complete your skater girl vibe. From mild cold in fall to freezing zero degrees, beanies keep you warm and make a big visual impact, that too without breaking your bank.
wear Ribbed Tights For Warmth:
If you are craving those overall cozy sweater-ish feel, then you need to ditch denim and replace those with a pair of ribbed tights. These tights are a blend of polyester, wool, acrylic and spandex. They keep your legs incredibly warm. They are stretchy and breathable which means you can wear them at home to go about your chores, workouts and what not easily. If you want to add some texture to outfit, you can go with ribbed patterned tights. Try to stick to basic black, grey, wine red and coffee colors. These colors go with just about any outfit. You can pair these tights with dresses or oversized chunky sweaters to slay a casual day at work or Christmas family function.
If you are planning to update your winter wardrobe, make sure you have the above mentioned pieces in your closet. These winter essential will carry you through seasons after seasons.