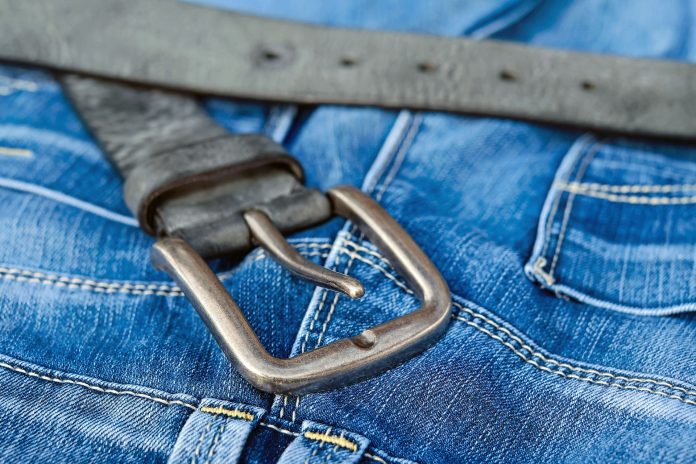 One thing which never goes out of fashion is high wasted pants. They look extremely classy. High-waisted pants can also help you hide belly bulges, love handles, and front flaps. So, no matter what's your body size or type, you need to have some pairs of high-waisted pants or jeans.
However, shaping jeans and pants need to be handled carefully. If one thing goes wrong, your whole look could mess up. 
Wear with Crop Tops
The first thing you need to wear with high waist pant is the crop tops. Select cute and elegant designs. Try going for the tops which are in contrast with the color of your pants. This will add vibrancy to your looks.
Try with Tucked In Shirts
If it's not the kind of day when you want to wear a crop top, try wearing the tucked-in shirts. Where the crop tops will make you look cute, tucked in shirts will make you look professional and decent. Just tuck in those shirts, rollover their sleeves and that's that. You are good to go.
Wear Long Jackets
Who says you need to spend big to look fashionable in winters. Get yourself a cheap high waisted jeans and wear it with a long jacket. The combination will look amazing. You can also top these pants with some decent looking cardigan.
Wear Accessories
Choose the right kind of belt, set of bracelets, and a cross wearing bag to complement your overall attire. Don't bother carrying too large handbags or wearing too big waist belts as they can easily ruin your looks. Always wear those accessories which have a certain sense of subtleness and class in them.
Wear Flared Style
There is a difference between flare and bell-bottom pants. Flares are a big yes, whereas, bell bottoms are a big no. Bell bottom pants are out of fashion since, like, late 70s. While flares are relevant, since, forever. Another thing which needs a mention here is that flare pants have this tendency to make you look taller than your usual self. So, improve your dress game by wearing flare pants.
Avoid Tummy Rest Fits
There exists a certain design of high waisted pants that sits just under your bra line. The style is not recommended here because it usually draws too much attention to your abdomen region. Secondly, it hides most of your beautiful top which you'd have otherwise flaunted with a normal waist-high pair of pants.
Avoid Flood Pants
Another thing that needs to remember when wearing high waisted pants is to avoid flood pants. These are huge and very hard to carry most of the time. If things do not go according to plan, then these flood pants can make you look clumsy. Therefore, you should always try to play safe and wear normal high waisted pants.
Wear High Heels
Lastly, carefully select the pair of shoes which you want to wear with high waisted pants or jeans. The shoes you choose can make or break your whole look. Usually, it is preferred to wear high heels or wedges under such attires. Moreover, be aware of the length of your pants, because; if it's too long then your shoes won't show, and if it's too short then they'll neither be high waisted pants nor be capri pants.
When it comes to wearing high waisted pants or jeans, the list of do's and don'ts is endless. What we have discussed above is only a few which you need to be mindful of. By selecting the right style with accurate fitting, choosing an appropriate top and wearing the complementary accessories, you can improve your clothing sense by leaps. However, if there is an iota of slackness in your choice of clothes which you wear with high waisted pants, your whole look will become dull and boring.