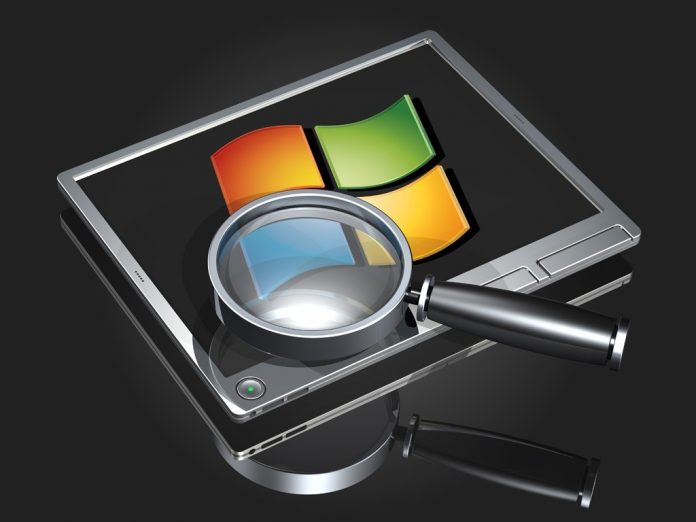 If you have been using Windows Search for a while, you may have known the downsides already. When looking for files, folders, or anything, it can take longer to display the result. The irony, you are able to find some files manually. So, what's the point in using Windows Search? You may ask sort of question. We can imagine that you are not the only user who faces this problem. Some experts suggest few tweaks speed up the Windows Search results, but some average users can't just do such complex things. These apps can be great alternatives for your windows search. So, enjoy.
Copernic has been around for over 2 decades and more known as web search engine. But it has become more popular due to its amazing desktop search app. Some users consider this as the no.1 desktop Windows search tool. Users can choose the free version and commercial version. You can use the free version but certain searches locations are restricted. You can't search external drives, clouds, emails, and network drives. However, the free version of Copernic Desktop Search is more than enough for home scale users.
Excello Desktop
Excello Desktop can be an underdog Windows search tool that we found on the internet. This program is reliable for most users. However, not many know the perks of this tool It supports great search system. The simple interface is very great for both beginners and advanced users. You can use this software for free. The best thing of it that you can search through the locals, network, externals, as well as cloud stores. The feature for free edition is complete. You may want to opt Enterprise version since it supports multiple users, in case your PC is used by many users.
The name justifies its functions itself. You may not be aware on how much space you have wasted for duplicate files. Searching through default windows search setting can't solve this problem. Instead, you can use this software. Your duplicate files can be anything from videos, photos, texts, programs, and so on. We think you already know that locating the duplicate files and deleting them are pretty much task. But with this software, you can eliminate all the troubles.
The Duplicate & Same Files Searcher will scan the whole drives and find the duplicate files. In no time, you'll able to see all files which are identical. You can delete the displayed duplicates or just delete some of them. You will have the full control on your duplicate files. The best thing from this software is that it is a portable program. With less than 1 MB in size, it does not take a long time to download the software and run it. Not to mention that you don't have to install anything to operate it.
Everything is arguably the fastest Windows search software in the world, based on Computers experts statements. It is the program which is meant to both beginners and advanced users. Using it will not be hard at all. You just need to install the software, open it, and give it a bit time to scan your entire system. It may take few seconds to complete indexing your system. Once it's done, you just need to type the keyword to the search box. Since the system is indexed, you will get the results at a glance. You can use this software anytime you need as long as you allow Everything operating as the background app in your system. With that simple rule, your search will be done instantly. It can be categorized as small software since it just needs to take 1 MB of your disk space. It is absolutely a great software for outdated Windows PCs.
Lookeen is much more prevalent for those who praise the time as money. If time is your essence, you should consider installing Lookeen on your PC. It is a full-featured software which can help you to locate the files with amazing speed. The search windows will display the files in second and you can also preview the files when clicking it. You can also edit some texts directly from the display page of the software. Not only local drives, you can also scan the external drives with specific filters as you desire. Lookeen site comes with Free and Paid option. We suggest you to install the Free version. Meanwhile, you can also try its 14-day trial of the Paid version. But for home uses, Free Version of Lookeen is more than enough.
AstroGrep is a more different Windows search tool. It can be the best alternative in case your Windows search can't do the job well for whatever reasons. It can find the file which matches your query of searching. This search focuses on the content rather than the file name. You can also view file contents with the AstroGrep software. It has been around for over a decade and still developed by its developer.
SearchMyFiles is a flexible search tool that you can install to your PC. It is able to operate the complex search queries in fascinating speed. If you need complex searches in a fast pace, then this software is definitely yours to choose. The software is portable and lightweight, there is no installation you need to operate.
If you have older versions of Windows OS, then you can't go wrong with FileSearchEX. The user interface is very easy to understand so that you will have no problem in using it for the first time. The software is portable and lightweight, helping you a lot in copying the software to other PCs as well. The only downside that we'd like to highlight is that this program's free version is a trial version. The program will expire and not usable. But you can pay for $10 for getting the full version (per PC). The business account costs $30 for up to 5 devices. The Business version can cover commercial, non-profit, charity, or other groups.
***