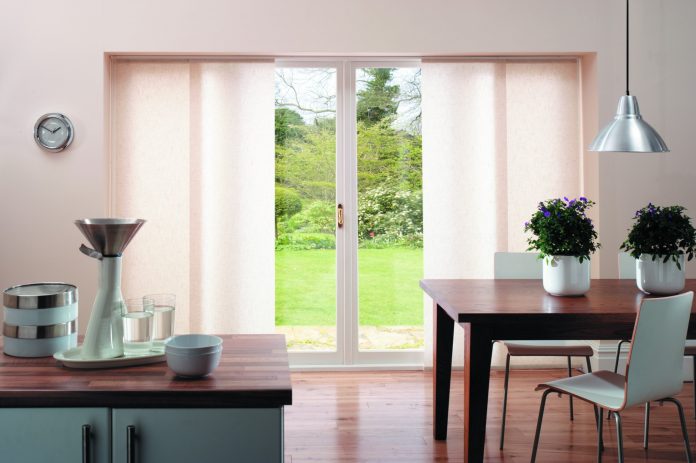 Are you looking for the perfect window blinds for your home?
There are a number of reasons why you should opt for window blinds in place of curtains and drapes for your home. Window blinds enhance insulation, improves visual aesthetics and control the flow of natural light. However, it is only possible to achieve these benefits with the right window blinds.
With window blinds, you are faced with a wide range of options, and choosing the right window treatment can turn out to be a daunting task. Thankfully, we have created this ultimate guide so that you can weigh your options properly and make the best possible choice.
Consider material –
There are different materials options for window blinds, each unique in its own right. The way you want your space to look will determine the type of material to choose. Here are the five most common window blinds materials. Keep in mind though, that the material you decide on will likely affect cost.
Original wood
Window blinds made from original wood can be painted or stained to match the décor of your space. Blinds made from original wood are usually very beautiful, and tend to be rather expensive. While this material is perfect for most part of your home, it doesn't work well in damp or cold areas, such as bathrooms and kitchens.
Faux wood
Faux wood look a lot like original wood that most people will not be able to tell the difference; however, unlike original wood, faux wood can work in any part of the house, including bathrooms and kitchens. Faux wood window blinds make a great alternative to original wood and don't cost as much.
Aluminum
Aluminum make for the least expensive window blinds. They come in a wide range of colours and styles, and can suit almost every décor. Aluminum window blinds are great if you are budget conscious or want a touch of metal in your window treatment.
Vinyl
Plastic looking window blinds are popular for office spaces and public buildings. This is because vinyl window blinds are easy to clean, are not easily damaged and are quite affordable. You will also find them in a multitude of colours, styles and patterns.
Fabric
Not many people know that you can get window blinds made from fabric. Window blinds made from fabric are far easier to maintain than curtains and drapes, they come in a variety of styles and design and have the advantage of giving your home a warm look.
Consider window type
Choosing the right window blind for your home or office space involves more than just picking out your choice material, it also has to match your window type.
If you have wide or floor to ceiling windows, vertical window blinds will be your most likely choice. Vertical window blinds usually hang from a track at the top of the window and slide to the side when open. Vertical window blinds are highly decorative and would serve to improve the aesthetic appeal of your home.
If you would rather prefer an old-fashioned look for your home or office space, horizontal blinds are your best option. Horizontal blinds usually open up to the top of your window and provides a clear light of sight, as well as free flow of natural air.
If you are unsure of the type of window you have, or the type of blinds that would suit your windows, then you had best opt for made-to-measure blinds. Look for a reliable window treatment company such as Smart Blinds and gain the advantage of professional experience.
Consider light and privacy
Not every type of blind will work for all the rooms in your house. For example, your bathroom will need a different window blind from the one in the living area. Therefore, when choosing window blinds, consider the uniqueness of each room and how you can balance natural light and privacy in that space.
Your living space will require blinds that allow for maximum penetration of natural light and air. You may not be too hung up on privacy in this area, but if you are, you may want to consider the size and number of slats on the window blinds. If you are not too concerned about cost, you can opt for a wood window blind in this area as it can be maneuvered to allow for more light and air.
If you have a small room and want to make it seem bigger, bright coloured, horizontal blinds will help create an impression of more space and make your room feel less gloomy.
Consider maintenance
Different types of window blinds require different levels of maintenance. Unless you want your window blinds to get dirty, ugly and age quickly, it is important you consider the time and effort you are willing to put into keeping them clean.
Improperly maintained window blinds will reduce the aesthetic value of your space and will require expensive repairs eventually, causing you to lose money that could be invested elsewhere.
If your work and lifestyle will not afford you the time to properly maintain windows blinds, then you may want to opt for aluminum or vinyl that require only light cleaning. Whatever the case, think realistically about the amount of time you are willing to devote to blinds cleaning and maintenance activities.
Consider your budget
This guide will be incomplete if we don't touch the aspect that touch people the most, money. As we all know, no good thing comes easy, or cheap; therefore, if you are looking for high end windows blinds, such as the ones made from original wood, you should be prepared to spend more.
It is always a good plan to have an idea of how much you are willing to spend on window treatment and then look for a suitable option that meets your budget. This will make decisions about material types, design, extra features and custom sizes much easier.
Final words
For most homeowners, durability is prime consideration when shopping for window blinds. Thankfully, you will find a wide variety of options to meet your needs if you take the time to look. However, in order not to make a mistake, it is always best to work with an expert when shopping for items you are not very familiar with.