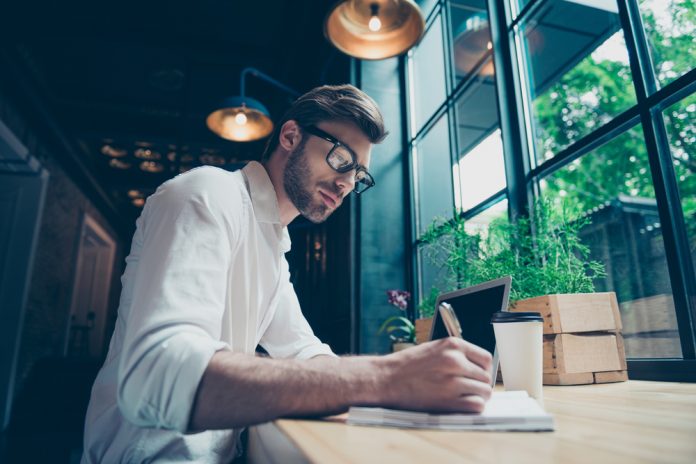 Whether you are a newbie to the concept of essay writing jobs and freelancing or an expert has been in the field for a couple of years, this question is bound to pop up: "How much do freelance writers make?".
However, it can be a bit tricky to answer that question as freelance writers get paid differently for every essay writing job. For instance, some clients pay on an hourly basis; others choose to pay per word and some pay per project. This makes it hard to guess the exact amount of what a freelance writer makes.
Another factor that plays a major role in tidying up a yearly number is the amount of work. The income of a freelance writer entirely depends on the amount of work the writer gets which varies every week, every month and every year. However, we have researched and compiled data from the most popular freelancing sites which paint an abstract of what a freelance writer's income looks like.
According to Glassdoor, a freelance writer earns approximately $42,120 per year. While PayScale.com estimates that a part-time freelance writer earns with the range of $24,000 to $115,000 depending on the number of clients and tasks they get done.
The Bureau of Labor Statistics (BLS) state that writers, in general, earn up to $61,820 per year on an average which means that they earn approximately thirty dollars per hour. As you can observe from this data collection that the numbers are very different from each other and tend to fluctuate, this is because of the typical nature of freelancing and essay writing jobs.
Each niche pays differently.
The amount of work is not the only factor which affects the income of a freelance writer. The niche of the essay or article also plays a prominent role in the income. Some niches pay better because that industry, in general, pays better. The top paying niches include medical, technology and finance.
According to the Bureau of Labor Statistics (BLS), an average freelance writer can earn up to $86,140 by writing for the finance niche. The average annual income of freelance writers in the technology niche is about $70,930 which can potentially go as high up as $113,810 per year. However, there are further sub-categories in the technology niche which pay higher than the others.
The total income also depends on your location.
It is quite surprising to see that your location also plays a role in the totalling of the annual income of a freelance writer since freedom of location is the biggest part of a freelancing essay writing job. But location also matters as a freelance writer living in California earns up to $96,120 as compared to a writer located in Alaska who earns approximately $75,410 per year.
The level of expertise matters.
As obvious as it is, your level of expertise also affects your yearly income as a freelance writer. A newbie is most likely to earn 70% less than the total income of an expert. The more qualified and experienced you are, the higher your rate will be. A writer's rate also varies from client to client.
Hence, it will not be wrong to conclude that there is no definite amount that a freelance writer makes as it all depends on some different features. However, it is a given that you can earn a good amount of money as a freelance writer but, for that, you will have to hone your skills and pick up as many projects as you possibly can.