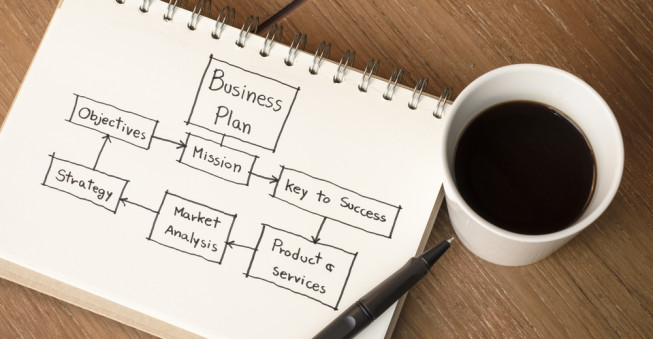 Do you know the secret of a successful business? The answer is planning ahead. Most of the business will plan what they want to do after they enter the next year. They do this after considering the condition of their business in the earlier time of that year. Actually, the best time to create a business strategy is the early part of the last quarter of the last year. For this year, if you haven't done this method, you don't need to worry. You can use these tips to plan your next business plan in 2019. Using these strategies, you will have a better chance to succeed next year.
Find Out What Worked and Didn't Work
When you enter the last quarter of 2018, you need to see things that you've been doing in the first three quarters. Find out what the thing that works and failed to fulfill your expectation. Which strategy and product that produces the better result? Is there any format of your business plan that attracts more customers? Find out these things first.
This is an important thing that most companies have been overlooked. It looks simple. But, having this kind of information will help you to get the clear image of your business condition this year. Then, you can develop a strategy and ideas that perfectly match with that condition. It will increase the chance of success when your business starts next year.
Adapt with the Trend
With today's business competition, the trend in your market is changing rapidly. It's not surprising to find the new trend every day. Therefore, you need to prepare to face these changes. The easiest way to adapt is by looking at the target customer that you've chosen.
Find out what they like. You can use many methods to do this, such as:
– Survey – ask your customer directly for what they like,
– Newsletter – if you have and use website, you can offer the newsletter.
– Help from professional – or, you also can ask help from professional to search what the target market wants.
Find the Right Idea
Now, after you find out your business condition and the trend that spread in your target market, you need to find the right business idea. Just remember, there is no ultimate strategy that will work with all condition. You need to focus on the strategy that provides the resolution-based strategy for your market.
Moreover, using the challenging idea to provide a unique thing for your market is important. However, if you plan to use the out-of-the-box idea, you need to provide enough time to find it. It can't be found in just one move. You may need to do some brainstorming with your team just to find the right idea. It could be really hard to do. But, once you find one, it will become the key to your success next year.
The "Hero" Assets
Once you create the idea and strategy, now you need to prioritize your marketing on your "hero" asset. This kind of asset is the asset that will be able to survive for a longer time. It can compete with your competitor and has a bigger chance to win. One thing that you need to remember here, you can't just have one "hero" asset. At least, having 4 assets that you can push around will become the great advantages for your business.
The Supporting Idea
You also need to find the other idea that can support your main idea or strategy. When you set your main strategy, you will need to decide when you will implement that strategy. And, that's the fixed time. However, there is the gap between each time that you choose to apply your strategy. This is where the supporting idea can be applied, in order to strengthen the next time you apply the strategy. That way you will get a better result in the end.
There are few characteristics of supporting the idea that you can use, such as:
– It must be easy to modify,
– It has a similar theme to your main strategy,
– It doesn't use most of the budget that you've prepared,
– You can stop this idea without affecting your business.
Those are few things that you need to do, in order to have the better chance of success, next year. Just remember, maybe you can do all of those planning by yourself. However, if you think you can't do it, do not hesitate to ask for help from a professional or your partner. This will help you to avoid any problem in the future.