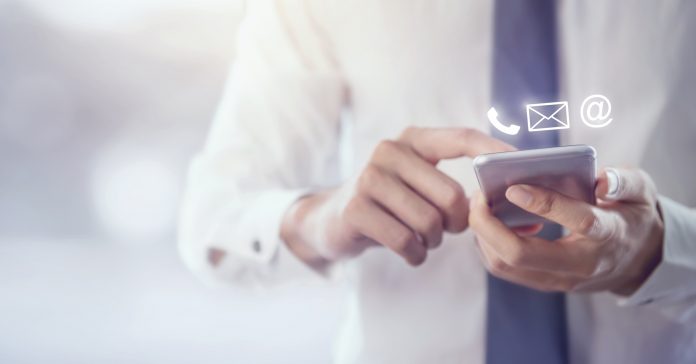 Despite what industry your business is a part of, you can more than likely benefit from utilizing automated messaging. It provides a direct and clear way to distribute your message to hundreds, if not thousands, of people instantaneously.
Also, in this technological age, most customers, and employees are more responsive to text messages than they are to calls or emails. Each industry can use automated messaging differently but they will ultimately have the same outcome: increased audience awareness and swift sharing of updates.
Event Planning Industry
As event details can change quickly, messaging can be a great way to broadcast urgent updates for concerts, events, attractions, or movies.
This is also helpful in informing recipients of event changes, like if an outdoor movie night gets rescheduled for rainy weather.
Financial Institutions
Important information about changes in account information can be broadcasted using automated messaging. This will keep the customer in the loop and let them know if there are any issues or changes occurring to their account.
Retail
The retail industry tends to utilize automated messaging the most, due to its plentiful benefits. Text alerts for order & shipping notifications are the most common, but retailers can also use automated messaging to update employees about open shifts, schedule, or policy changes.
Beauty Industry
This industry is all about innovation, so using mass messaging can showcase that to their customer base by sharing appointment availability or reminders.
Healthcare
Since the healthcare industry is quite complex, it can benefit from using automated messaging. It can be used to provide up-to-date information about appointments and changes in office hours.
Property Managers
Most apartment complexes and communities still rely on email as a form of communication and a lot of important messages can be lost that way. With an automated message program, property owners can share urgent messages with tenants to let them know about changes in office hours or reminders about upcoming events on-site.
Job Sites
Job opportunities can change very quickly so conveying information in a fast manner is a constant need for job recruitment sites. Recipients can get information on new jobs, as well as their status of positions they have previously applied to.
Religious Groups
Whether small or large, religious groups and organizations can greatly benefit from a mass texting system. They are able to send out information about events and/or event changes or send out prayer and volunteer requests. Especially for larger groups, mass texting is an easy way that updates will not be overlooked. Make use of a community alert system to inform your church community of everything they need to hear in a timely manner.
Throughout every industry, mass text messaging can be utilized to benefit the customers and employees. It's a much more responsive communication method than emails or phone calls.
It also shows that the company is ahead of the curve in technology, and will move with trends as their audiences continue to grow and change with time.
Whether it's promoting special events or handling customer appreciation, automated messaging is an excellent way to get that information out fast.
Author's Short Bio:
Ron Kinkade is the Director of Marketing at Call-Em-All, an automated calling and group texting company that provides solutions for small and medium-sized businesses, large corporations, membership organizations, community groups, and individuals.
Their church texting service helps churches and religious organizations all around the United States. Ron has more than 15 years of experience with a proven track record of success. Ron is a graduate of Illinois State University.