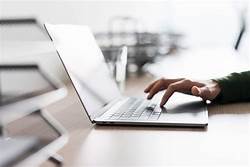 The website is a very important part of today's business. Yes, in this internet era, it is impossible to only rely on offline promotion. You need to have a digital stall to make your products and services seen by more people widely. So, a website is the best choice while you can also support it with social media platforms like Facebook or Instagram.
Unfortunately, not all websites can work well to improve your promotion despite the fact you have paid expensively to create it in the web designer. That's actually a normal thing. A website only is not enough since it must be supported by other promotion tools. For beginners, this matter must be really puzzling for so many things to do for internet promotion.
Wishpond is a company that works to provide marketing tools for businesses and companies. It offers a platform consisting of 4 different tools. One of them is the tool of Landing Pages. Landing Pages enable you to create a page or website for promotion as well it supports websites that have been made before. There are some tools to enjoy this tool. What are they?
Creating Landing Pages without Knowledge Background
It is true that a great website along with the landing pages will be perfectly created by them the web designers. However, it doesn't mean that common people without  the IT knowledge background can just do nothing related to it. Wishpond provides a tool with simple drag-and-drop editors, Landing Pages. The tool enables you to create and customize your own pages in minutes without you need to be a professional web designer. To know the tool's performance before buying, check the free trial version.
Powerful Tools for Better Pages
Despite creating pages faster with drag-and-drop editors, you can customize and beautify the pages more using many powerful tools. With those tools, many actions can be done on the pages. They are adding scrolls, popups, clicks, opt-in bars, and many more. Sure, in case those tools are seen not beneficial for your page, you can remove them easily as well. you can learn first what to do on your pages before starting to add some of those tools.
Getting Information About Your Business Needs
While editing and customizing pages are interesting things, you should not forget the main purpose of doing it. It is for your business improvement anyway. Therefore, the layouts and details of the landing page must be in line with your business type. It must also attract marketing targets well. you can use the feature of Custom Form Fields to collect information about it. Besides, make sure to use features like Pre-Filled Form Fields and Hidden Fields to boost the page performance.
Staying Up-to-Date
Of course, Wishpond always does some upgrades to its tools to make sure that the users can get the best. Landing Pages give notification if there is a new update from the company. The updates themselves are personalized so it depends on your company's needs. Wishpond also provides a reporting page to see whether the campaigns through Landing Pages are successful or not.