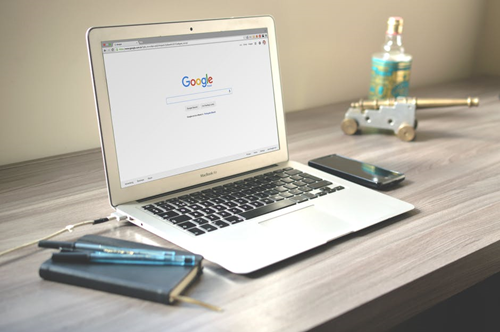 Digital marketing skills are some of the most sought out skills in the professional working world today.
However, 40% of businesses don't have a digital marketing strategy. One of the reasons for this is businesses can't find reliable digital marketing professionals.
Digital marketing is only growing in popularity. This means digital marketing is a great career choice, whether you're freshly entering college or are pursuing a career change.
Are you still on the fence about this career choice? Here are the 7 benefits of digital marketing careers.
1. Digital Marketing Is More Than a Career
Digital marketing holds more growth than many other industries.
That's because the digital landscape is constantly evolving. Digital marketing is more than just a career — it's a growth opportunity and a way for you to constantly learn new skills.
These skills and knowledge will benefit you more than you think.
Huge company titans are always looking for professionals with advanced knowledge. Even if you decide to work for your local digital marketing firm, you'll quickly realize your ideas and input will always be valued.
Many digital marketers also develop niches that will help them in specific industries. Some of these niches include tech and social media marketing.
2. Your Job Is Constantly in Demand
The modern business understands they need digital marketing in order to get ahead of the competition.
This is why professional digital marketers are constantly in demand. And this isn't limited to one industry or one country — this growth exists in all industries and globally.
Don't believe us? Just do a digital marketing career search. You'll see a myriad of open positions, looking for marketers of all skill sets and in all niches.
In addition, digital marketing has impressive job security. This not only means landing a job but being able to work in your field, regardless of your experience.
This means you'll be able to land a job, from getting your first internship to advancing as a director in your field.
Speaking of which…
3. You Can Easily Find an Entry-Level Job
Finding that first job is always difficult. Employers are hiring for your career choice but are asking for more skills and experience than what you have.
However, employers are always looking for digital marketers of all skill levels.
Why is that? Many companies create a team of digital marketers and they always need someone with fresh skills to help them out.
In addition, many digital marketing agencies are always willing to open their doors to fresh graduates and even interns. This will help build your portfolio and make some great industry connections.
There's another benefit of a digital marketing career — the freelancing opportunities. Let's say you can't find a full-time job immediately after graduation.
But many businesses need digital marketing work and don't have the funds to pay a full-timer.
Suggest coming on as a freelancer and doing digital marketing work part-time or by contract. This way, you're gaining real-world experience and are still building up a portfolio.
4. The Pay Is Good
The average digital marketing salary is about $61,000. And that's just a standard salary. This number changes, depending on which digital marketing role you have.
For example, entry-level digital marketing salaries can vary between $35,000 and $47,000. And digital marketing managers can make as much as $100,000!
This means there's a good chance you'll make more than your peers, even as an entry-level digital marketer. For example, the average full-time worker makes $45,000.
Why are salaries so high? That's because this skill is in demand and employers are willing to pay top dollar for in-house digital marketing talent.
5. You Always Work With Different People
While digital marketing isn't always a client-facing role, you'll still have a diverse client base. You could be running a campaign for a university one day and then run another campaign for a dating app the next.
You work with all different types of businesses, expanding your knowledge and skillset. You'll also work with individuals who come from a variety of different backgrounds, interests, passions, and even countries.
Who said your clients have to be new people? You can easily work with those you know most — your family and friends!
Since digital marketing is such an in-demand career, they could extend your services to their connections and contact you if they need any marketing.
6. Digital Marketing Welcomes Versatility
Because you're working with such a diverse audience and different industries, digital marketing is one of the most versatile roles ever. You'll learn industry knowledge and research a myriad of different business niches.
In addition, there are many tools a digital marketer needs to know. This includes but is not limited to tech, social media, SEO, AI, video, mobile, SEM, email, eCommerce, content, automation, design, web development, and writing.
We mentioned this already but it's important to emphasize this fact.
The digital marketing landscape is constantly changing. All of these factors can help you switch up your role, focus on one niche, or even broaden yourself to every digital marketing niche.
7. Room for Creativity and Experimentation
Last but certainly not least, digital marketing will help you explore your creative side.
While you'll have to use data and analytics to ensure your digital marketing efforts are successful, using a creative oomph in your campaigns is recommended.
For example, digital marketing naturally has many creative elements. This includes writing, design, content, visuals, and video. You can take a day and have fun creating the most unique and creative campaign.
Since the digital landscape is always changing, there's always room for experimentation. You can play with new digital marketing tools and use tricks such as A/B testing to spice up your role and learn new tricks along the way.
Digital Marketing Careers Are Always in High Demand
Are you looking for a promising and profitable career? Digital marketing careers offer many benefits, including creativity and growth. Not only that, but this is a career you'll love.
Want more career and business advice? Continue reading our blog!