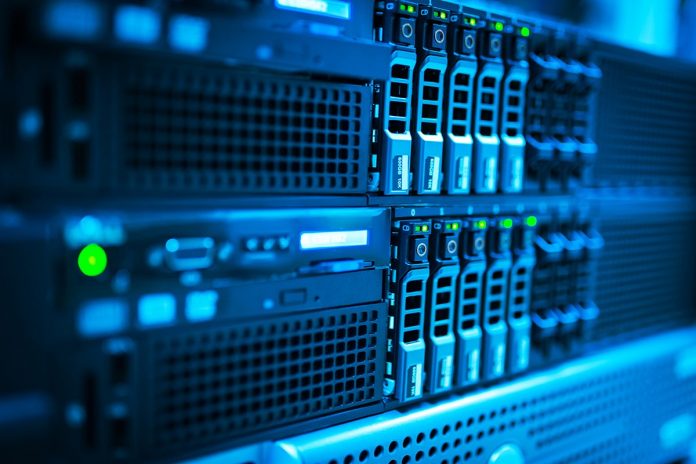 Having a professional WordPress website is important to enhance your online business, branding, and portfolio. In this case, you need a professional VPS hosting provider to understand what your website needs. Monovm is one of the most reputable hosting providers you can use. You should learn more about this provider before using it. To do so, you can visit hostadvice.com to see the rating they gave to this hosting provider.
Having a WordPress optimized hosting means a lot, so follow the link if you want to learn more about it. Now, let's get down to business.
About VPS Hosting by Monovm 
VPS or Virtual Private Server is a tool that supports you to do so many things. You can install software, hosting files, running applications, and many more. The VPS hosting by Monovm is using Vmware ESXi hypervisor. It is well-known as high-quality hardware that helps you to host multiple virtual machines.
The Benefits of Using VPS Hosting by Monovm 
Monovm offers you a lot of benefits. Let say, the service supports you to develop a WordPress website maximally by using first-class hardware. The hardware helps to host multiple virtual machines faster and easier. Moreover, you will have a professional IT team behind you that is ready to help 24×7. The data centers are available in 10 different countries and you can choose it based on your location. This service offers unlimited bandwidth to you.
The Reason to Use VPS Hosting by Monovm 
The main reason for using VPS hosting by Monovm is that you are about to use a high-end dedicated server without spending too much money. The most important thing is that you can host your website maximally just like what you want. The service is using a specific system known as Vmware vSphere 6.0. it is the latest technology that uses server hardware. You can share among multiple virtual machines. Monovm chooses high-quality hardware for maximal performance, including a powerful Supermicro, Intel hardware, and RAID technology. The hardware boosts the quality and stability of the server. You can also use the storage maximally compared to other VPS servers. The service has a variety of Windows Servers, including Windows Server 2003, 2008/R2, 2012, and others. Moreover, the servers are also compatible with Linux such as CentOS, Ubuntu, Debian, Fedora, and many more. Another thing that you may not know is that the service also provides a Mikrotik operating system.
VPS Hosting Plans
Monovm offers 4 different VPS hosting plans. The first plan is VPS for Windows or Windows VPS. This plan supports you with full administrator access and dedicated resources. It offers unlimited bandwidth and SSD Catching to maximalize its performance. They are also ready to help you 24×7. Second, you can choose to use the Linux VPS plan. This plan offers a fast, secure, and reliable service in which you can customize the configurations based on your need. The plan supports you with full SSH Access and dedicated resources. Linux VPS plan also offers unlimited bandwidth and SSD caching. The third VPS plan is the RPD account. It is known as the ultra-fast remote desktop application. It offers the same services just like the Windows VPS plan. The last plan is the SSD VPS plan. It helps to improve your VPS performance according to the hardware capabilities. This plan gives the full administrator or SSH access, along with dedicated resources, 99.99% uptime, unlimited bandwidth, and SSD caching. You don't need to worry because the professional IT team will help you 24×7 no matter the plan you take. The cost is reasonable enough in which you only have to spend around $6.99 up to $19.99 per month. It is affordable enough due to the services and facilities you get.
Features Services You Will Get from VPS Hosting by Monovm
You can choose the best software just like you want to use. You will have total control, including installing applications and host websites on your VPS. You don't need to spend extra money to use unlimited bandwidth. The powerful hardware and RAID10 technology boost speed and stability of the performance. The service gives you multiple payment gateways such as PayPal, Perfect Money, WebMoney, and Credit Card. The easier the way to pay the service, the faster to use the VPS hosting service. Once you finish the requirements and payment, the VPS will be ready to use within 15 minutes. The team will send your activation via your email address. Due to the great features, the VPN hosting service by Monovm has achieved over 100K customers within 8 years.
So, if you need a reliable VPS hosting provider to develop a professional website, you can just visit monovm and use its services. The explanation above is complete enough to show that the service will help you maximally. Indeed, you can compare the effects before and after applying the VPS hosting service.