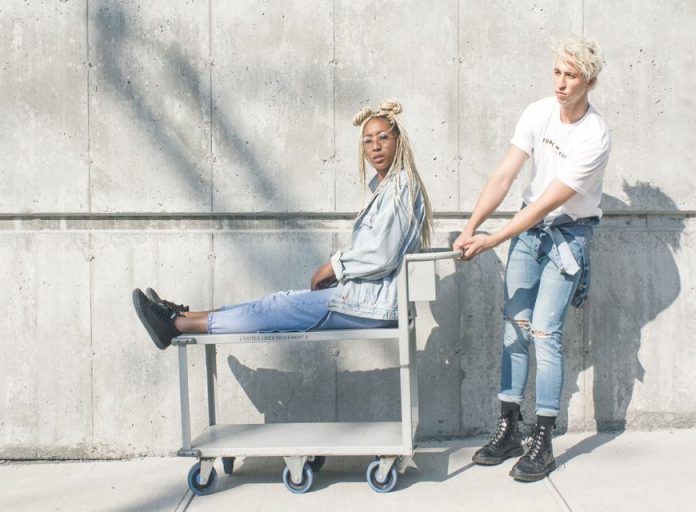 Email has never been more popular or indeed more used than today, with the trend only to keep expanding. The reason for this is simple: it is accessible across multiple devices, free to use and highly customizable. It is no surprise, therefore, to learn that email marketing has witnessed a boom.
In truth, email campaigns are by far the cheapest way of advertising, generating ca. $44 per each dollar spent. Because different people have different needs, there are some tricks to reaching wider audiences without annoying them (plainly put: without them flagging your messages as spam).
The first step is to choose a trusted email service provider, and the second to adhere to the rules of the CAN-SPAM Act. It's nothing too complicated, so far, and the rest doesn't need to be, either.
Designing Good Email Marketing Campaigns
First of all, not all special offers are perceived as desired. As mentioned above, not every recipient is looking for the same thing; knowing what each and every customer is looking forward to is the first step to boosting your ROI with the help of email marketing. Here are the top factors to consider.
Tracking your campaigns is the single most important strategy to stay on top continually. Click and bounce rates and the percentage of messages opened will give you a good idea of whether you've hit the mark.
If you're unsure how to go about it, you can always opt for a platform that will help you keep track of statistics. Numerous ones are available, with the most popular including Constant Contact, SendinBlue and Drip.
Demographics data comprise multiple factors, the most insightful ones of which we will hereby address. Commonly used are age, gender, customer's company status and income level. But, how do you collect that information?
The answer is rather simple: with the help of sign-up forms, other website forms and surveys (usually offer certain incentives). Be that as it may, don't forget that asking for too much info will create the opposite effect.
Geo-targeting is one of the most widely used strategies and not without a good reason. Unless your business is international, you will wish to exclude people from different regions, and thus save considerable amounts of money that would otherwise be spent on marketing.
It will also eliminate the possibility of sending useless coupons (a personal experience: discount on exclusive beverages three continents away).
Finally, geo-targeting will help you send emails at the right time. The timing of email campaigns plays an important role on open rates, so mind the time zones.
What are the most popular pages on your website? By analyzing the behavior of your website visitors, you will gain invaluable insights into what your customers are looking for primarily. The most visited pages and most clicked items are a good factor to monitor, but mind the time spent on a page, too.
Regular Customers and One-Time Customers
By monitoring purchase habits of your website visitors, you will be able to distinguish between one-time buyers and regular customers. Also mind cart abandonment stats, as they are certain to point to irregular customers and one-time buyers.
There are many ways to use this insight, the most notable of which is to enable sending personalized offers to regulars. It's also useful to monitor the amounts a customer normally spends per purchase.
Finally, offering similar or complementary products is a good way to boost the sales. Regular customers deserve special discounts, so make sure not to disregard them.
As a rule, people at the top of a sales funnel are looking for different products and services than those at the bottom. This is an important factor in personalization.
For example, new subscribers will cherish emails informing them about the general offer and specials, while regulars will be looking for a personalized offer.
Some Messages Are More Welcome Than Others
Personalization is always the key to boosting your ROI. However, in some cases, it takes time to figure out what each recipient is looking for specifically. One rule not to be overlooked is to mind the schedule when sending emails.
Because too many emails sent too frequently usually get flagged as spam, it is important to mind geo-targeting (mentioned above) and practice moderation. For example, newsletters – normally a welcome email – are best send bi-monthly, monthly or quarterly.
It is also recommended practice to establish seasonal sales, like AliExpress does with its annual 11/11 sale (the date is easy to remember).
Other types of emails that are generally well-received include welcome messages, order status messages and sales announcements.
Personalized welcome messages (address each customer by their name) leave good impressions on new subscribers no less than on regulars. The key to a successful email marketing campaign is in keeping the vibe with the customers; personalization is the one single strategy to do exactly that.  
It's a no-brainer why order status messages are always welcome. No one likes to wait for their purchase too long, and even less to miss the package due to poor timing. Therefore, make certain to always send out receipts, order, shipment and delivery confirmations.
Finally, special offers, vouchers and sales announcements are always good news. Still, make certain not to overdo it, for no matter how tempting the offer, spamming remains spamming.
Final Thoughts
Everything considered, boosting your ROI via the help of email marketing is definitely easier than by applying traditional marketing strategies. Email campaigns are cheaper, far reaching, customizable and benefit from personalization.
 Combine the insights mentioned above to come up with the optimum formula for your specific offer. Use demographics wisely: if you sell clothes, don't forget to target campaigns by gender. It sounds silly, we know, but the simplest things are usually overlooked just because they appear to go without saying.
 Last but not least, mind the character count for messages and use mobile-ready templates for your campaigns – no exceptions. Most subscriptions, CTRs and purchases happen on mobile devices, and the trend has been predicted to skyrocket.