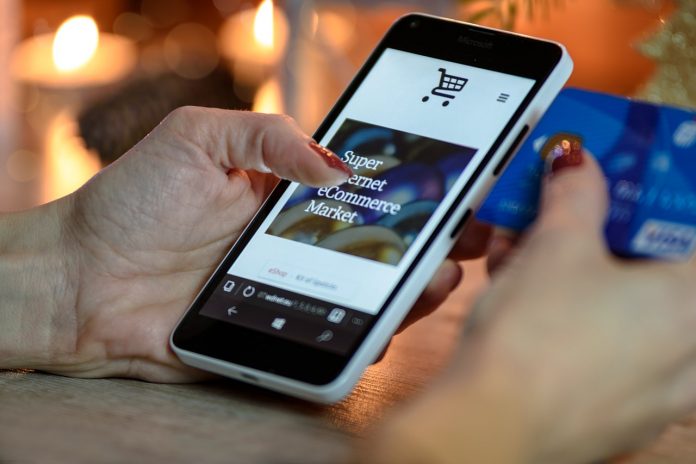 Most e-commerce companies and businesses consider securing consumer data an insignificant one. But that isn't appropriate. Customers are the biggest advantage of any e-commerce business and it is much needed to protect their data irrespective of their priority. In case if your business hasn't concentrated about it, take this opportunity to make them feel secure. Protecting your customer's data is not just a consistency rule but it is moral to respect your customer's privacy. In this post let us have a look at some of the best ways to secure consumer data. Let's Get Started!!!
The Best Ways To Secure Consumer Data:
#1 Avoid inappropriate data of your customers:
There are companies that collect information from their customers which may not be required. The most important thing about collecting such information is they need to be preserved from being mishandled by people. This is where most companies fail, and they definitely need to conduct a data privacy audit to make sure whether they follow strict policies to protect those data. Even a small loophole can cause big chaos. At the same time, businesses can avoid collecting inappropriate data from customers or collect only the ones that is required for their business.
#2 Concentrate much on website security:
The most important aspect is the website security. Websites need to concentrate more on their security aspects as there are too many threats these days that threaten the security of websites. On the other hand, customers trust a website only when it is secure. The foremost thing that every user check while entering a website is the
SSL certification.
The website is represented with HTTPS and a green padlock, this denotes that the website is secure enough to handle, transact and even share data or information. In case if your website is not yet installed with an SSL certificate, we would insist you to
buy an SSL certificate
that you may protect as well as prevent website from unwanted attacks.
#3 Insist strong passwords:
Passwords are the gateway that lets anyone in. It is always recommended to hold strong passwords for your account that it may prevent from unauthorized attacks. The ultimate goal of a hacker is to hack through your passwords that they may grab any information that they require. So, you need to educate your customers to generate strong passwords when they create an account to transact with your business. Make sure that they include cases, numbers and symbols in their passwords to make it strong enough that hackers may not find chance to penetrate through them.
#4 Involve PCI DSS Compliance:
The Payment e-commerce Data Security Standard (PCI DSS) is a consistence that is material to organizations of any size that acknowledge credit card payments. As it were, PCI DSS is a generally acknowledged arrangement of methodology expected to improve the security of exchanges much-needed or debit cardholders. So, organizations need to pick a protected and secure web-based business stage that has vital and strict consistence with PCI DSS. Online business organizations need to ensure a protected system is kept up in which exchanges can be led. This is the place firewalls are required that are sufficiently vigorous to be viable without making burden cardholders. Cardholder information must be secured wherever it is put away. Social Security numbers, phone numbers and postage data should be secure against hacking. Organizations need to concentrate on anti-spyware projects and anti-malware answers for keep the exercises of malevolent hackers. Every one of the applications utilized by the web-based business firms must be free from bugs and different vulnerabilities that may give the potential outcomes to hackers to sneak in. PCI DSSconsistence likewise commands the entrance to framework information and activities ought to be confined and controlled. Likewise, the PCI consistence proposes web facilitating supplier ought to screen and refreshing their systems to oblige any security vulnerabilities.
#5 Perform timely updates on software:
Ensure that you're just utilizing solutions with the most refreshed security rehearses. A decent case for this is your shopping cart. As per Slade, shippers must guarantee that their shopping carts have modern security standards. "Most hosted solutions likely will [have modern security standards], yet in case you're utilizing a home-developed shopping cart or something installed on a server that you oversee, it might utilize more established MD5 hashed passwords. In the event that your database is ever bargained, these passwords are anything but difficult to beast compel switch, which can uncover your clients' accounts with different administrations."
Wrap up:
Indeed, the market for e-commerce business is developing day by day and year by year. We can see a great development in these years, yet security is been a great threat to such developing as well as developed business and its customers. In order to overcome such threat and to sail secured in the long run, we have come up with the e-commerce 5 powerful steps that could prevent and preserve your customer data. Make sure that you follow these steps to have a secure and a fruitful business ahead.