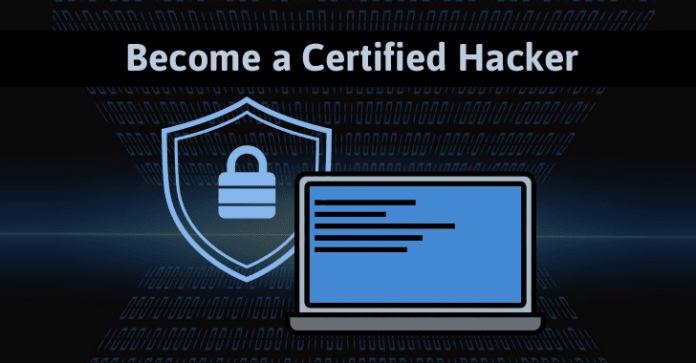 With over 21% of computers and phones infected with malware in India alone and nearly 1/3rd in the world, the damage related to cybersecurity crime is projected to hit $1 trillion annually by 2021. With the increasing data flow and dependability on the digital world all across sectors the possibility of data loss, theft and damage are immense. 
It is critically important for IT companies no matter how big or small they are, to protect their important databases, software, and hardware from being hacked. Any such data loss or damage causes a high impact on the organizations.  
This shows the importance of Ethical hacking course more and more relevant and critical.
Ethical Hacking, also called as the Penetration hacking is a term used for hacking performed by the company itself. The companies certified hackers try to identify potential threats, vulnerabilities into the organization's hardware, software or networks where the attackers have attacked causing data or financial loss or other major damages. Once they identify these threats they address them instantly to detect, protect and prevent any further attacks. 
The difference between a 'Hacker' and an 'Ethical Hacker' is that the 'Hacker' tries to exploit the weakness of the system to gain unauthorized access while the 'Ethical Hacker' protects the company's database from being exploited or damaged. 
Ethical Hacker
Ethical Hackers also called as 'White Hat Hackers' are the trained security professional who works with the legal consent from the organizations or the government institutions. These certified hackers systematically hack the network, hardware, software, database of the owner with their permission to detect any malicious attack, threats or damage. 
Ethical Hackers are responsible to scan the companies' systems to catch any open ports, sniffing networks, bypassing cracked wireless encryptions, hijacked web servers or web applications and patch installations. They also check for rummaging through trash bins for passwords, charts, sticky notes which may contain important information. 
They also attempt to evade Intrusion Detection System (IDS) and Intrusion Prevention System (IPS) which monitors network traffic for suspicious activities. 
Skills needed to be Ethical Hacker
Strong understanding of computer systems basics, networking, operating systems, programming logic, SQL and social engineering concepts are the primary skills needed to become a Certified Ethical Hacker (CEH). 
Problem-solving ability and understanding of various hacking techniques help to a great extent. Thinking from the other users or the black hat hacker's mindset to apply the right solution is the key. 
It is also critical to gain knowledge on concepts like – 
Password guessing and cracking, session hijacking, session spoofing, network traffic sniffing, SQL injection
The expert needs to gain an in-depth understanding of Security Design, Pen Testing, Digital Forensics, Cryptography, Honeypots, Emerging Threats and Defences, Network Security and malware detecting. 
They also need to gain learning on programming languages for various sources like – 
Servers – Python, HTML, JSP, ASP
Database – SQL
Hardware – C, Lua
Software – C++, Perl, LISP, Scheme, 
Web applications – Java, JavaScript, PHP, Ruby
Educational Qualification needed for Ethical Hackers Certification – 
Bachelor's degree in Information Technology/Computer Science or
Advanced Diploma in Network Security 
Ethical Hackers Certification
Certified Ethical Hacker (CEH) is a concept that has been initiated since 2003 to combat the hacking losses faced by organizations and government institutions. The purpose of CEH Certification is to ensure minimum standards are maintained and ethical hacking is regarded as a profession on its own. 
CEH Certification is achieved post attending the CEH exam through EC Council. Various other certification courses are available to certify 'Hackers' as 'Certified Ethical Hackers' (CEH) like the 
Certified Network Defender (CND)

EC-Council Certified Security Analyst (ECSA)

Advanced Penetration Testing (APT)

Licensed Penetration Tester (LPT)

Certified Threat Intelligence Analyst (CTIA)

Certified Ethical Hacker Master
This certification is provided by the EC-Council based on the knowledge displayed in the examination of tools and programs used by the illegitimate hackers. Various institutions provide both online and instructor-led training courses to assist the candidate with everything they would need to pass the Ethical Hacking Exam. 
The training program includes curriculum covering topics such as – 
Penetration testing and the business and technical logistics, Power of footprinting on internet,  evolving threats from hackers, ways to prevent and disable system hacking, Thwart hackers, cryptography introduction and much more. 
Preferred learning options are available like self-paced, In-person, online with comprehensive training modules include video training, lab visits, case studies, academic projects, etc., 
Multiple forms are often provided to ensure high integrity and the cut scores range from 60% to 85%. 
Importance of a Certified Ethical Hacker 
Ethical Hacking has become the most important and inevitable solution to counter today's growing technological dangers. Established companies, banking, IT sector, government institutions, and non-profit organizations maintain a large database that is prone and open to attacks and causing massive losses. 
Vital and sensitive digital information is saved by the Military Department which needs high alert security and this makes the role of a 'Certified Ethical Hacker' extremely critical. 
Ethical Hacker Career
Ethical Hackers have been in demand owing to the increasing cyber-crimes. It has been estimated that in the last five years the Cybersecurity jobs have had a whopping increase of around 75% and this is a major boost for all the hackers to take the path of ethical and certified hacking job. 
After attaining the above-mentioned certification courses, an ethical hacker can look for roles like – 
Information Security Analyst, Security Analyst, Certified Ethical Hacker, Security Consultant or Information Security Manager. 
Every company today is looking to hire ethical hackers to safeguard its database and computer systems. Not just companies but government institutions, military agencies, secret intelligence agencies, manufacturing, and educational sectors are hiring hackers to not keep a check and prevent any hazards. 
Final Note
'Hacking' is considered as a malicious and illegal act which can cause damage to not only the victim company but also the hacker. The hackers can ruin their entire future by getting into these illicit activities. 'Ethical Hacking' has legalized this ability and transformed this concept from attacking to saving the important database. 
Ethical Hacking can be a great career option for those who have a passion for technology.