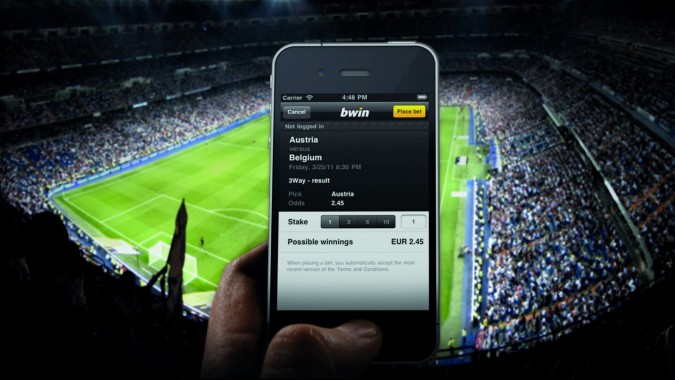 The perfect sports app for all the sports enthusiast out there is indeed the CBS Sports – the best source for NBA, NFL, MLB, MLS, NHL and NCAA sports new along with scores, pictures, videos and more.
It is available on platforms of both Android and iOS. It will provide you the fastest and latest scores, comments, tweets, standings, news and push notifications for all the major sports. The best part is, all of this can be customized to your favourite teams. Apart from this, you can watch live sporting events like SEC football games (Sept-Dec), NCAA basketball (Jan-Apr), PGA TOUR (May-August) and many other shows.
There are some salient features of this app. They can be listed as follows –
Fastest Updates – You can boast among your friends after having the latest news regarding every major sports event happening at the moment – from high school to pros – by using CBS Sports app.
All the major sports – All the large events like NBA Basketball, MLB Baseball, Golf, MLS Soccer, Tennis, NASCAR, NCAA and more are encompassed by this app. You do not need to install any other sports apps, say NBA app, for any particular sports event.
All the hot news related to your favourite teams packed in a custom feed with real-time information from dedicated insiders. This is to make sure you do not get across any irrelevant information. Besides, there is a "all sports" scoreboard which makes you know about all the action going on in the world, showing up to eight games on one screen concurrently.
Along with plenty of information, you get a better calendar interface and a user friendly menu, so that there is no hassle while using the app.
You can watch any sports event directly on any device you are using. This way, you are never going to miss any of those matches!
Every must-know story related to sports – all personalised and handpicked for you.
Watch LIVE sports and game tournaments like SEC football, PGA Tour, NCAA basketball and original Fantasy Sports and News shows right on your device.
Live streaming radio including Doug Gottlieb, Jim Rome, Tiki and Tierney and more to get the best of sports news.
Above and beyond, there are some additional features of the app as well which make it better than other sports apps –
Exclusive access to CBS Sports coverage of the March Madness, NFL Draft, the Masters, the NBA Draft and much more.
Live original studio shows like SEC Today, Pro Footbal, College Football Rundown and more.
Custom Navigation – You can control the way your app looks by using custom navigation to rank the sports you like.
Chromecast Integration – Are you near any TV? Voila! You can watch the CBS Sports content, including live sports and on-demand content directly on your TV for a large screen experience.
So download CBS Sports app today, and stay on the top of the game, always!