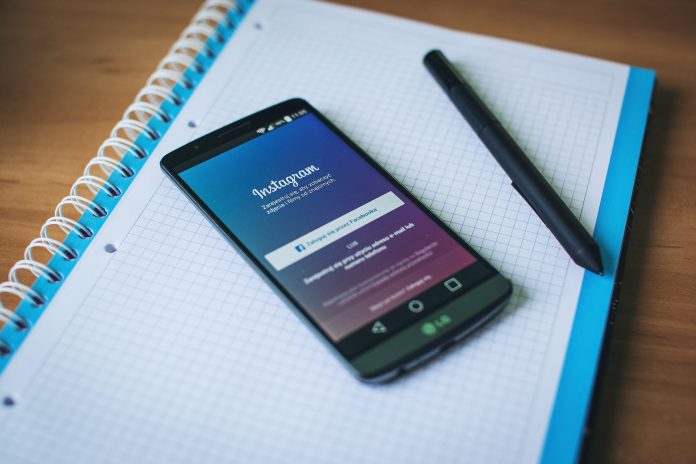 Introduction to Instagram bots:
Instagram bots are different software that users purchase and feed in their smartphones in order to interact with the specific Instagram accounts which they wish to interact with. This article is about Instagram Bot and how you can use Instagram Bot to grow fast your Instagram Account. Also, you will learn what are the best Instagram Bots that will keep your account safe. 
How does it work?
First of all, you have to select your target audience with whom you want to connect with; leaving the unwanted audience and then activate your bots that will start its work by connecting your account automatically to those target things such as trends, clothing, lifestyle, shopping, cosmetics, age etc. Bots would approach your target accounts and audience in different ways by liking and commenting on others' posts even replying to the comments on your own posts depends on the quality of software that you have. Thus, you can make the performance of your Instagram account better and efficient:
By engaging more with the audience would increase the popularity of your Instagram account and postings.

By exploiting your bot, you can save plenty of time by assigning different tasks to it.

By using Instagram bots that keep your account safe and secure, you can promote your marketing services and could increase your sales and manage your services in a better way. Bots allow you to increase your followers and improve your sales strategies. It provides you with a lot of chances to explore different companies, places, products etc through it.
Time management:
Bots facilitate its users by managing the time properly. For instance, if your life is too busy, you have the best Instagram bots such as Likesgrowers and LikesGainers to preserve your time. It would work perfectly in your busy routine, it would interact you automatically with the desiring people and contents at that time, it would answer at your place to your followers. What you have to do is simply to interact with the target people, location, trends etc you want to engage with. The bot would be working in the same way as you do by liking posts, commenting and sending replies to your followers. So, we can say that it is a wonderful software that acts like a robot for its users.
Bots lead to the organic growth of your Instagram account:
By adopting organic growth technique you will meet real people around instead of wasting your time on fake people. Approximately 800 million people use the Instagram app and they have large sum of money to spend, by purchasing products online. Organic growth allows you to interact with original people but it is time-consuming and gives result bit slowly but accurately.
The bots Give Real Feeds and Profile:
Bots help you to stay away from fake people and to meet with real profile and feeds. It boosts up your account and you can raise the number of your followers and you will see that within a number of days how your account has raised high. Because if you purchase the audience so you are making a kind of investment; its means that you are buying the comments and likes on their posts, they would respond to you quickly and thus you would be able to improve the number of your fans.
Unique features:
When you sign up for the very first time to your Instagram account likesgainer bot will perform a function of an individual working for you.you will be informed about any achievement by your case manager.

When you are not getting time to use your account and you don't want to stop the process of your post's liking and commenting, then likes gainer would automatically gain likes for your photos another visual content that you want to target.

You can make a request for making a report on a regular basis so you would be able to see the progress going on to your account.

They alert you by sending you notifications and remove the irrelevant likes from your account that was created by any other social media app.we can simply say that it stops the interference of any other social media app.

It also keeps your account information safe and secures while sharing with another social media app.

Both of these bots allow you unique hashtags related to your Instagram posts so it would automatically like all the photos in which that selected hashtag is used.
Allows Account Management:
For facilitating marketers and business, these bots contain account management quality which helps them in various ways after buying this bot to manage their business accounts properly. 
Best Instagram bots:
There are Many Instagram Bots that you can use to grow your Instagram Account but i personally used Likegrowers and Likesgainer Instagram Bots and i do recommend you to use these 2 Bots. Because they are working with safe organic interaction that means you Instagram Account will stay safe and you will also get real targeted traffic and followers who are interested in your business.
If you desire to become popular on Instagram and wants to extend the circle of your followers and likes on your photos, you have a great opportunity to try this wonderful magical bot "likesgainer". But this would work properly when you would be careful in choosing filters, themes, memes, colours, appropriate size, high quality for your images to make it more aesthetic. By using this bot, you can easily and timely get more followers and likes for your updates, feeds, imagery and could promote your marketing in less time. You can read more about Likesgainer Here. 
Likegrowers is a perfect bot for you that is an Auto Liker, which means you can automate your liking process and engage your audience, in order to increase your followers and also get higher engagement rate on Instagram. It will engage you with the real Instagram followers, will help you in spreading your business worldwide will help you to reach your targeted audience on Instagram. Learn more about this tool can help you grow your Instagram Account here.