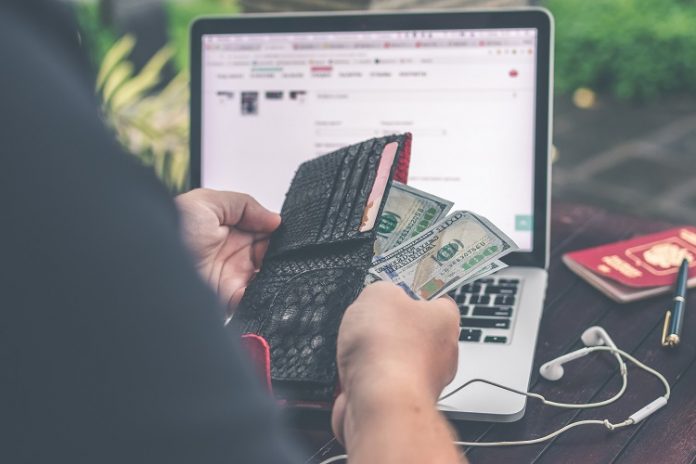 I'm sure you want to dive right in and see how you can make money online in 2019, but let's just start at the beginning. It's January, or April (some people are lazy). You've just packed up the holiday garland, taken the lights down from the house, and now you're looking at your bank account shaking your head in disbelief at the thought of all the money you blew in the span of a few short weeks.
You need a new source of cash, but the idea of taking on an evening job at a retail spot seems as impossible as it does unappealing. You've heard about people who make money online, some who even make a full take time salary, but you're just not sure how it's done. After all, internet news sites abound in comments of people claiming to have gotten rich after taking up a certain job.
Read More: Top 5 Ways to Make Money Online In Australia.
The good news is that it's actually not all that hard to do. The best ways to make money online in 2019 are right in front of you and your earning potential is all about what you put into it. Here are two of the easiest ways you can fix up that hole in your bank account without ever leaving your house.
1. First Up: Sell Those skills
Sure, you have a career, but chances are your career isn't utilizing your best and most unusual skills. What about a website where you can sell your skills for money? (No, I'm not talking about those skills) You can try freelancing. A lot of people do it. It's  a awesome way to make some extra cash. What's best about it is the fact that you get to choose which gigs you want and you have full control over your schedule. Try out Fiverr – there are so many ways to make money online in 2019 on this site, you won't believe it.
It's an online global marketplace where you can buy or sell a skill starting at five dollars. Skills, also known as Gigs, range from anything from writing a short blog entry to offering relationship advice to the broken-hearted to the fun and bizarre category where you people offer a personalized Barak Obama impersonation.
This is a super good place to begin if you're new to the freelance market and feel like you have a talent that needs to be shared. Once you've developed your niche, received enough positive reviews and built up a portfolio, you can start adding extras and charging more for your services then watch the dollars add up in a pretty green number on your screen.
2. Make Money Online In 2019 By Tweeting
If you're not the talented type but you spend a good amount of time online every day and are proficient with social media sites, you could easily make money online in 2019 by tweeting. Yes, I hear your skepticism, but this one is an interesting concept. Bear with us!
I'm sure you've read about how companies are putting less stock into commercials and more into social media and online advertising. This idea behind tweeting for cash is just offering yourself as an advertising medium for twitter followers. With only 30 minutes at a time, it's possible to make up to $25 a day, as long as you have a following of at least 2000 people. Reaching a 2k following is not difficult. As long as you use quality content and offer a unique perspective, people will follow you!
Of course, the amount per tweet goes higher as your follower numbers increase. If you have a knack for gathering followers and you have 3 twitter accounts, there is a potential to generate online revenue of $225 per day. The websites you can check out for this are SponsoredTweets and TwitPub.
3. Make Money Online In 2019 With Instagram
Did you know Kylie Jenner can make $1 million just by posting a selfie with some generic weight-loss tea in the background? Yeah, pretty insane, right? Well, Instagram is the best kind of platform for this type of money-making. Of course, the odds of becoming as popular as the Kardashians are really low. But the good news is that there are hundreds of thousands of people on Instagram – they call themselves influencers- that get paid sponsorships and other types of sweet gigs where they make money.
All you need to do is build up your social clout. The more influence you have, aka more followers, the more companies will flock to you, paying you good money to showcase their products on your Instagram. The trick is to sell the illusion that said products are part of your lifestyle and life philosophy.
Becoming an Instagram model or influencer can have many benefits. Besides becoming popular and making money by taking selfies, you can get to travel to certain hotels and locations in the world. After all, the most effective way for companies and hotels to advertise is through social media. And who better to convince people their products work than influencers?
Now you know. It's entirely possible to earn back some of that cash you seemed to have misplaced over the holidays without sacrificing those precious evening hours you don't want to give up in the first place. What are you waiting for? Start clicking, start tweeting, and make money online in 2019 – you'll like it more than your usual job!
You can find more relevant articles here: NewsAustralia.Org