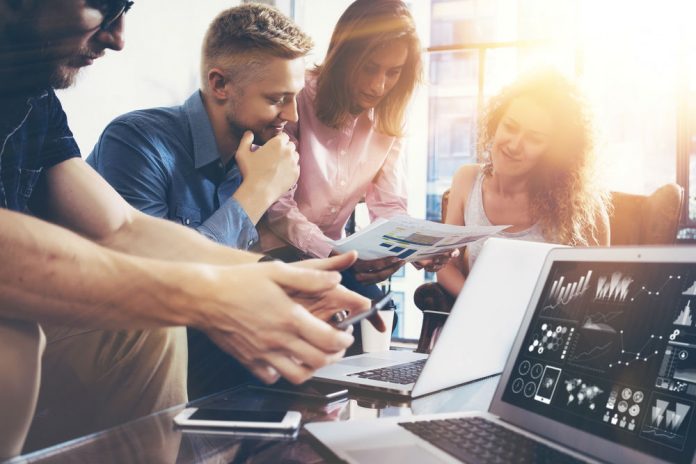 How can the temporary work agencies in Germany build your career? There is a unique phenomenon regarding job employment in Germany. The applicants are more suggested to contact the work agencies to get the job. This way is considered easier although they may find their salary is cut off when have been accepted for the commissions. Interestingly, the work agencies are not only for getting permanent jobs. If you are looking for a temporary job, it is still better to use a work agency. This is even known as a way for the career establishment. What are the reasons?
Agencies has good connections with big companies
In Germany, big and multinational companies don't work by themselves in looking for employees. The reason is not clear anyway but it is assumed that conduct a job vacancy and all things after that are considered wasting time. Well, they must just want to spend much time on that. For this matter, to hire employment, those companies prefer to conduct relationships with work agencies or Arbeitsagentur. When the employee is found, there is a contract between the employee and agency in which their salaries are cut off as commissions for a certain period of time.
At this point, you may think that this regulation is quite disadvantageous for the employee. But you should not worry since companies in Germany are known for providing big wages. So, the deduction will not lessen their salary that much. Meanwhile, the employees are luckier since they have easier accesses to big companies.
Better Portfolio
It is reasonable if you may want such improvement in your life including in term of the job. Sometimes, you may feel enough with your current job and want to try to apply for the better one. This way, you need a good portfolio to start it all. If your resume explains that you have worked in a big company even if only as a temporary worker, it just simply improves your value in the perspective of the new company. That's why; the temporary work agency like Weiss Personalmanagement plays a really important role in building your career particularly in the beginning.
It is also a reason why fresh graduates and even college students in Germany are able to get a part-time job in some prestigious companies. This is something that rarely happens in other countries. Well, the work agency is the main answer to that.
A More Proper Choice of Where to Work
Commonly, people who look a temporary job are them the college students, freelancers, or them who want to look for additional income. That's why; it is called temporary in which you will not do the job for the rest of your life. The problem is not all companies in Germany provide this kind of job. Many of them even need a strong commitment to work in line with the contract determined by them. In this case, it becomes really problematic for the employees.
Well, the temporary working agencies make sure that their connections are only companies that need temporary workers. There will be contracts for sure. However, the contracts tend to be flexible in which the applicants also take a role in deciding how many times they can work there. So, anytime they think it is enough to working there, they can just resign.
Interestingly, some companies available even give them chances to lengthen the contract as they want. But of course, since it is really flexible, it means that the payment will be less. Besides, the contract still has a legal value so that violating it is surely a big deal.
Trusted Companies to Work
Have you ever heard some people become the victims of fraud while applying for a job? It is starting from the company is not real to the case where they are the ones who spend much money. By using a work agency, such terrible cases will never be experienced. If there is indeed a company that is not valid, the agency is the one that will protect you legally.
The presence of work agencies whether the jobs are temporarily or permanently is a part of the regulation in German. The main purposes are to give benefits equally to all the parties involved; they are the companies, employees, and agencies themselves. Since their establishments are under the law, even the rights of employment are also under the law. You can just sue both the company and agency anytime if there is a certain violation toward you. Of course, there must be strong proof that the violation truly happens.