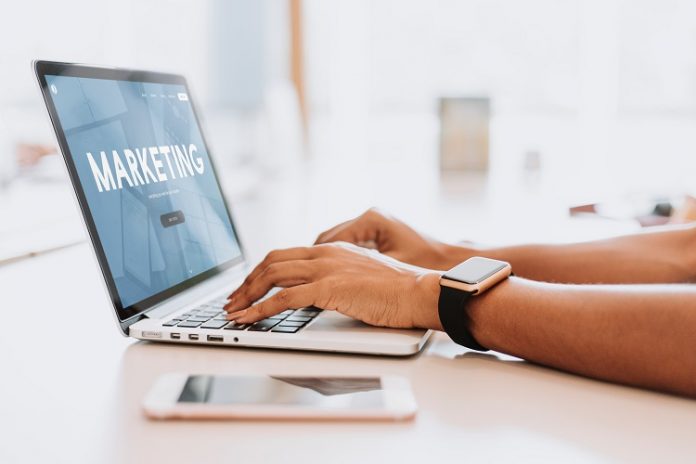 Today mobile devices such as smartphones and tablets have made all your lives easy and convenient. Whether it is shopping apps, entertainment apps, food apps, or finance and debt apps, all are flooding the market for users like you. Today apps related to money management and credits are popular because they help you stay on top of your debt and credit. There is no doubt about the same.
When it comes to Americans, they have a tough time managing their debts and money. Based on the findings of a poll conducted by AP-NORC, almost two-thirds of US citizens struggle to arrange for $1,000 during an emergency. The average US citizen is drowned in almost $6,375 credit card debt and another 77 million Americans have debt in collections based on a finding by the Urban Institute. That is the reason why you need financial or debt apps for managing your credit.
According to an article published on https://www.huffingtonpost.in, there are apps to repay your credit card loans and set a definite time goal to become debt-free. The Payoff, for instance, is one such tool that tells you how much money you need to pay your loans quickly. Read on to learn about some of the best apps to manage your credit like a pro.
Credit Sesame
The app is free and both Android and iPhone users can download the same for use. If you want to learn more about your credit rating, then this is the app for you. That is for sure and you will have no financial stress when you learn to use Credit Sesame. The app will provide you with an Experian credit score every month. Besides, it will keep track of your credit, sum up your loan payments, and show you a complete list of all your debt balances.
The app's functionality is somewhat restricted but when you get a free credit score from another bureau, it holds some importance. There is no doubt about the same. Remember that the score you receive via this app is not a FICO score.
Use this app if you see your credit rating has dropped of late. That is because you have missed debt and bill payments. Once you know your score, improve it by making regular payments to your creditors on time. Once you do this, your score will automatically improve over time.
Credit Karma Mobile
If you are looking for three essential tools in a single app, then Credit Karma Mobile is your best bet. You can manage your credit like never before, and the app is free and suitable for Android and iPhone users. Use the app to access your credit report, score, and learn about your credit situation. Yes, the tool does it all.
The app is versatile, as it not only provides you with the credit score but also the factors affecting your score. You will also get tips and recommendations to improve your credit rating. You will get suggestions to use the best credit products that will help you save your hard-earned dollars. The details of your credit are based on the information related to your TransUnion credit report. The score you see is not a FICO score.
Besides, if you have an existing loan from lenders like Libertylending.com, you can see your current credit rating when you still have the loan unpaid. Start paying off your debt as soon as possible to improve your score.
Wallaby Credit Card Rewards
The app is free and meant for iPhone and Android users. Are you using multiple reward credit cards but not getting an opportunity to reap the maximum benefits out of them. Fret not and worry not. The basic issue with reward cards is that you often do not remember to use them. Then, when you have the Wallaby Credit Card Reward app, it reminds you which card is the best for your needs when shopping for rewards.
Set up the app with information like which credit card you use and when you are planning to shop. Based on such details, the app will recommend you the best app that yields maximum rewards. You do not need to provide your credit card number to get a suggestion or recommendation. It means your card and financial information is safe. Therefore, shop to your heart's content and keep earning rewards.  
Ready for Zero: Pay off Debt
The app is free and suitable for Android and iPhone users. It is not easy to remember all your payment due dates. If you forget and miss payments, you will end up paying a penalty or late fee. Once you install and configure the app, it will send you an alert when a payment date is close. Ready for Zero will help you remember to pay off right away or schedule a payment. You can manage numerous bank accounts, credit cards, as well as bills.
The app is safe with a four-digit PIN to keep your sensitive information safe and secure. There is no doubt about the same. The only disadvantage is that the app may not support smaller banks or bills.
Debt Planner and Calculator
The app is free and for Android users only. A super app helps you streamline and plan your debts. The best feature of Debt Planner and Calculator is that it tells you how much time you will need to repay your creditors. The information is provided to you based on the details about your debt and payment amounts.
If you use the basic app, it will compute your debt payment based on the lowest amount initially. You can get the premium version of the app at just $1.99 and receive payment strategies to pay all your creditors fast. Besides, you will get monthly payment alerts without any annoying ads. The premium version of the app is inexpensive, thus not creating a dent in your wallet. There is no doubt about the same.
Conclusion
Now that you know about these apps, start managing your debt and finance like an expert. You will be surprised by the results.