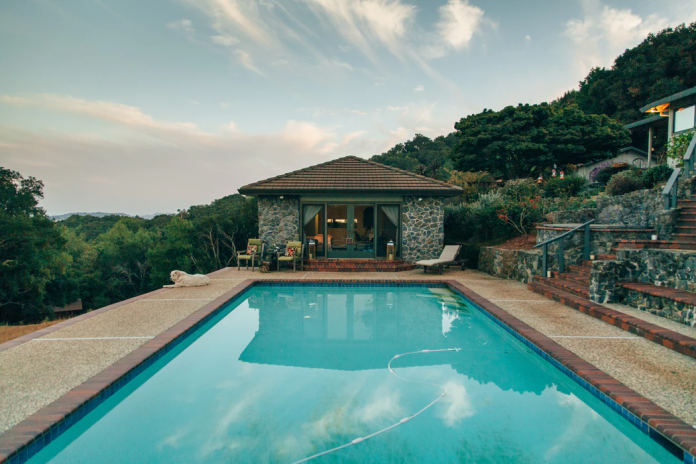 With the continuous increase of summer temperatures, more and more people are drawn to building a swimming pool in their homes. This comes as no surprise as swimming pools are the perfect way to relax and chill during hot weather. It's also the perfect place for people to get together and bond.
Are you planning to build a swimming pool and looking for design inspiration? There are actually a lot of awesome ideas out there. To give you a headstart, here are some unique designs that will turn your swimming pool into your perfect getaway within your home!
The Minimalist Design
If you have a small terrace, you can maximize the space by going with the minimalist design for your swimming pool. This way, you can still add other elements, like a garden and a barbecue area. Another benefit of having a simple design for your pool is it's free from distractions. You can appreciate the refreshing water more. If you have a good view of nature, all the more to go with minimalism.
To add a bit of touch to your pool area, you can add some lounge chairs of the same color, pool linings made from stainless steel casting, and some landscaping.
The Bohemian Style
For many, the bohemian style is more than just a design, it's a lifestyle. If you want a "hippie" feel for your outdoor area, including your swimming pool, of course, then this concept is definitely for you.
To achieve this style, you need to think about nature. Go beyond than the common succulents and flower beds. Add a herb garden on your patio, use old mason jars and crates, and use your old shelving furniture for your small plants. You can also add other decorations, like dreamcatchers and candles.
 The Peaceful Escape
 For many people, the backyard is their peaceful escape. It should both give them a sense of enjoyment and tranquility. When your backyard has a pool, it should not be a hindrance to achieving the peacefulness you want each time you go to your favorite place.
Much like the minimalist design, your pool should have few decorations and should have a simple shape. If you still prefer to put some decorations, you can go for natural stones and a few flowers and plants. You can also add some lounge chairs and an umbrella with simple designs and possibly, the same single color.
If you'e thinking about getting an infinity pool, it's strongly recommended that you consider safety measures. Swimming pools may pose a lot of benefits for a home; however, they're also prone to accidents and injuries. For instance, you can get glass pool fencing to keep people from the area when you're not watching. You just have to make sure these fences are durable enough. One way to do that is to secure them with stainless steel spigots.
 The Vintage Design
 The vintage design is a great idea if you're opting for a more nostalgic feel. Do you remember those times when your parents brought you to these awesome pools during the holidays? Many of these memories are purely fun and joy. What better way to relive it by designing your pool like it was in the 50s?
To achieve this design, you should get bright and pastel colors for your components. These can include your umbrellas, tables, chairs, etc. You can also get those pufferfish lights to add more effect and of course, don't forget about those mermaid and fish ceramic tiles!
 The Mexican Model
 Mexican designs mean the use of the exotic and unique blend of colors. They also mean using artistic designs from the Mexican culture. This type of design is also hot in the market since it's really attractive. Its vibe is like bringing people together to bond and have fun. All the benefits this design brings make it an in-demand for swimming pools lately.
Usually, different shades of blue are used in the tiles. In many Mexican pools, the dark blue color is dominant. They also use different unique patterns for the tiles. If you want to add more decorations, you can add flowers and plants, which is present in almost all Mexican houses.