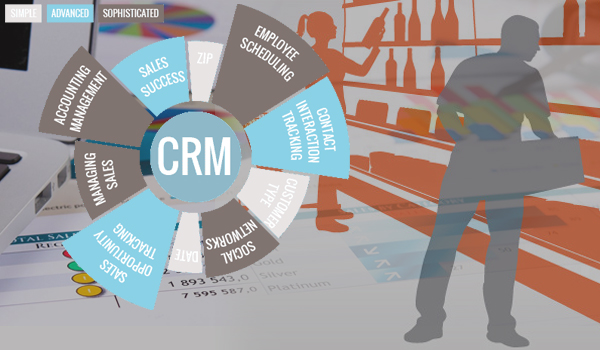 Customer Relationship Manager (CRM) is a crucial part of a business. A good CRM tool provides a centralized place for company data that can easily be accessed by employees from different divisions. As a result, CRM also helps improving communication between the employees and divisions in the company.
When it comes to a reliable CRM software, SuiteCRM is one of them. It is an open source CRM tool from SugarCRM that is often used as alternative for premium CRM. As an open source tool, SuiteCRM gives total control and freedom for the users to manage their company's data and activities with this tool. Here are some other benefits of this software and why it can benefit business.
Low Cost CRM Solution
It is undeniable that CRM is very important for business. Without the help of this software, storing data in a centralized place, communication between employees and handling various projects from clients will be very difficult. Unfortunately, it is not a secret that a good CRM software doesn't come cheap. To take advantage of CRM tool that has plenty of excellent features, companies need to spare pretty high budget.
Thankfully, this is not the case with open source tool like SuiteCRM. With SuiteCRM, you don't have to spend high budget for licensing fee. As long as the company has someone who knows how to work with open source codes, they can enjoy the full benefits of CRM tools without having to pay some extra fee. Furthermore, there are plenty of SuiteCRM modules and extensions that can be installed to add greater features to the software. This way, even small business can take advantage of CRM software that certainly will make their business more productive.
No Contract
Paid CRM software certainly has its own perks. It usually offer better support which makes it easier for you to troubleshoot any problems related to the software. Unfortunately, just like what have been mentioned above, those services come with a price, and most of the time, the fee can be very expensive.
When you are using a paid software, you are usually required to commit for a few months. Sometimes, you will take long term commitment because it offers better deal. While there is nothing wrong about paying licensing fee, it can be a burden for your company if the software turns out to be disappointing. The company cannot use its features to the fullest, but at the same time, you are stuck with it because you are under contract.
If you use open source software like SuiteCRM, you are not bound with any contract. If you don't like the software, you can stop using it without paying any penalties. Furthermore, paid software usually directs you to deploy your data in servers or clouds they have provided. But with SuiteCRM, you are also free to make decision regarding the deployment of your data.
Can Be Easily Customized
Open-source CRM software like SuiteCRM is highly customizable. As a matter of fact, it is the beauty of open source code. You can tweak it and change it to suit your needs. Furthermore, you can also choose a great SuiteCRM partner to add more features and efficiency to the tool. If you use partner, make sure to pay attention to SuiteCRM partner update so you can always feel its utmost benefits.
Enterprise Ready
Many people think that the biggest drawback of an open source CRM is lack of features. There is no way a free CRM can have more features compared to a paid software. While it is not completely wrong, SuiteCRM is actually praised for its enterprise-ready features. Even though it is a free software, it is not only dedicated for small business. Big companies that want to save some budget also can take advantage of Suite CRM.
Its feature comprises of ROI calculator, finance management, billing and invoicing, contract renewal, flexible workflow and also Q&A support among other things. Furthermore, this versatile open source software also supports integration with plenty of other business tools and applications, for example Twitter, WordPress, Constant Contact, Survey Monkey and Joomla.
Of course SuiteCRM still has some flaws. The lack of customer support is one of them. However, the freedom it offers can be a great solution and alternative for business that doesn't want to spend too much money for CRM tool but still want to get the benefit of such tool. So, if your company needs a cheap and reliable customer relationship management software, SuiteCRM is certainly a great answer.