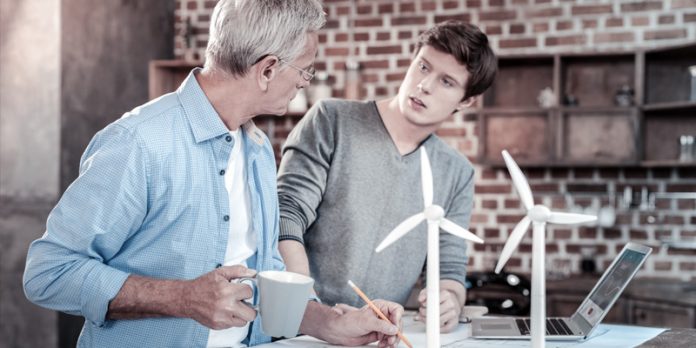 A business is powered by the workforce which means that an entrepreneur must carefully consider this aspect when setting up a new business. In addition to finding skilled, passionate and experienced workers that are right for the job, you must also look after your staff to keep morale high and to promote loyalty. This is an enormous challenge and one which many new business owners struggle with initially because there are so many other spinning plates to keep in mind. However, no business can survive without the workforce, so here are a few tips which any business owner should find helpful.
Clearly Define Exactly Who You Need
First, you need to determine exactly what staff you need for your operation – there is no point in having skilled employees if you already have someone that can do the job. Each role must be clearly defined so that you can cover your needs and attract the right talent.
Once you know exactly what you need you can then write a detailed job description which will outline the ideal candidate and what the role will involve.
Consider Outsourcing
Many businesses outsource areas of their business, and this is a smart move if you are looking to lower your costs. Outsourcing eliminates the need to pay a salary and various benefits plus you can work with specialists on individual projects as and when you need them. It can be beneficial to have staff for certain areas of the operation, but you may find that there will be areas which you can outsource.
Advertise The Job
You need to cast a wide net to find the right talent. This means that you need to advertise vacancies in any way you can, which could involve:
Posting on social media.
Getting relevant employees to advertise the position.
Posting on job boards.
Advertising the role on the company website.
Advertising in the local paper.
Posters outside the business premises.
Expand Your Search
To find the top talent and the right person for the job, you may need to look further afield than the local area. Expand your search to other cities and even other countries – career driven people will relocate if the role is right. Fortunately, the relocation process can be made much easier thanks to businesses like WHR group. Companies like this can help employees with every step of the relocation process so that they can quickly feel at home in their new surroundings and hit the ground running. Attracting the top talent from not just the local area could have a massive impact on the success of your company and should be considered.
Prepare For The Interview
Another common mistake that new business owners face is not preparing properly to interview candidates. You need to figure out what you are looking for and have a list of questions which will help you to find the right person. It is also important to allow people the time to process each question and respond, to help people reduce anxiety and to answer any questions that they might have for you.
Take Your Time
Never rush to fill a position as it is a colossal error to hire the wrong person for the job which could harm your business. Take the time to find the right person who will be an excellent addition to your team and fit with the office culture that you are trying to cultivate. It can be a lengthy process, but it will prove to be worth it when you identify the perfect fit.
Create A Positive Working Atmosphere
Leading on from this, to get the most out of your team you need to cultivate a positive working atmosphere in the workplace. This is where everyone is focused yet relaxed, comfortable working alongside one another and able to get the job done each day.
As you would expect, this is not something that magically falls into place or occurs overnight and should be viewed as an ongoing process. A few tips for creating this atmosphere include:
Encouraging open communication.
Setting regular targets.
Leading by example.
Team projects.
Listening to staff issues and concerns.
An open plan office.
Having regular team building events and activities.
Be Their Boss First
One of the major challenges that a business owner faces is walking the line between being the boss and friends with the staff. Ultimately, you need to be a boss first so that you command respect, but you should also be warm and show an interest in your team. This is a skill that is developed with time but make sure that the work comes first and that everyone knows who is in charge.
Keep Morale High
Keeping morale high is important because it will help to maintain a positive atmosphere, it will boost productivity and also encourage employee loyalty – this is key as the recruitment process can be long and expensive. So, how do you keep morale high? Here are a few suggestions:
Create a comfortable office space with plenty of natural light and plant life.
Be flexible and allow remote working.
Create incentives.
Allow discussion but make sure that work comes first.
Regularly check in with staff and ask them questions.
Provide positive feedback and in public.
Celebrate achievements and significant life events.
Provide training.
Provide career progression opportunities.
Regular social events.
Quarterly Reviews
Quarterly reviews are important both for the business and for staff members. They provide the opportunity to reflect on the previous quarter, raise any issues, note any important developments, celebrate good work and set new goals. Encourage your employees to engage with their reviews and to raise any questions or concerns that they may have here.
There is nothing more important than the workforce when it comes to business. This will be the engine of your operation, so it is essential that you find the right person for each role but also that you work hard to create the right atmosphere, to create a team-based mentality and to look after your employees.